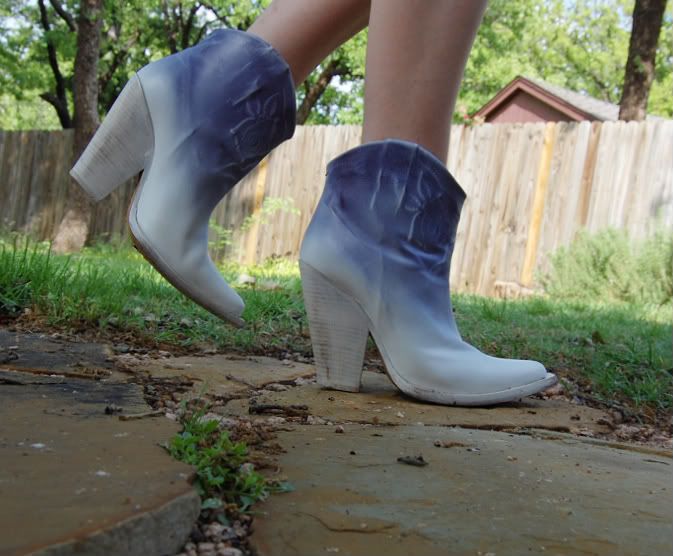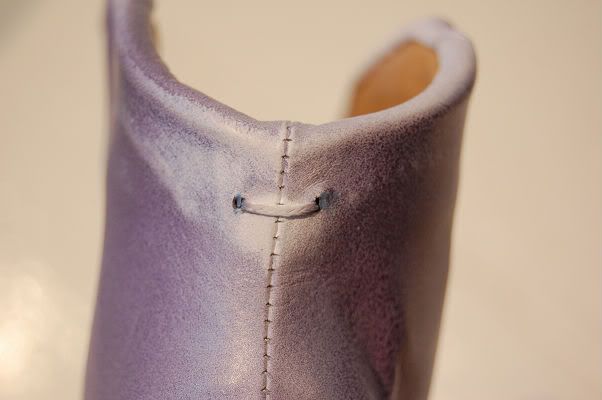 *
love the signature Margiela stitch on the back of these boots.*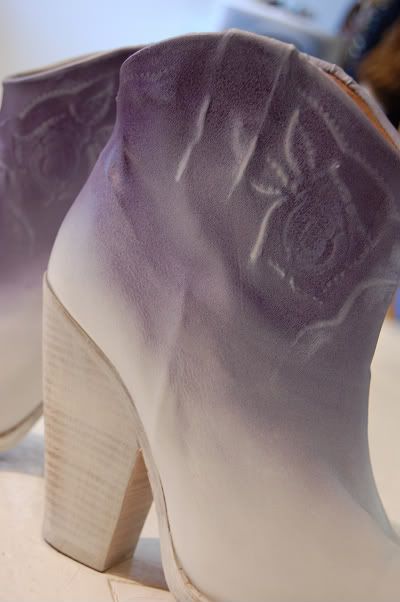 As I said in my previous post, there was something about this pair of boots that was immediately compelling to me. They spoke to me in a way that NO SHOE has ever spoken to me before.
And when they spoke they said a lot of things to me.
It's a beautiful boot, no doubt-and being born and raised in Texas, I've always had a thing for cowboy boots. These boots have a dash of Texas trash to them, with a heap of surrealismo lumped in. They are the prototypical warped classic.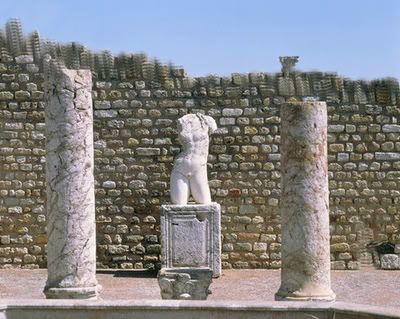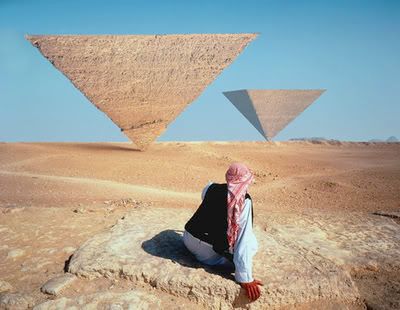 Yes…a warped classic…kind of like these things.
The first thing that popped into my mind were some of my favorite David Lynch movies; blue roses (
Twin Peaks: Fire, Walk With Me
), blue nails (
Wild at Heart
), blue eyeshadow (
Blue Velvet
),  blue curtains, , blue hair (
Mullholand Drive
), blue skies (most Lynch movies, but especially
Wild at Heart
)…and of course, 
Blue Velvet
. These blue boots could have totally made a cameo in any of those movies.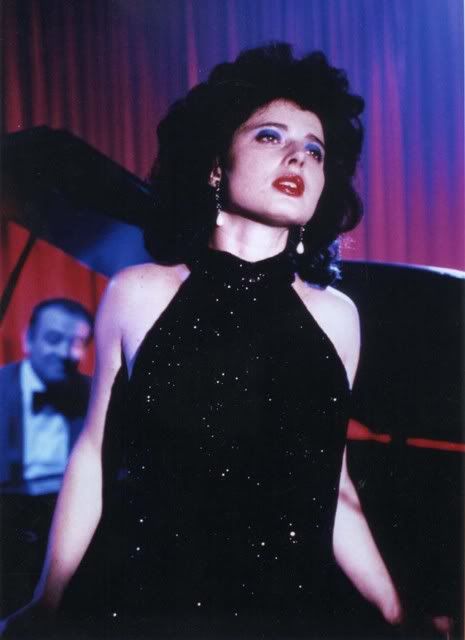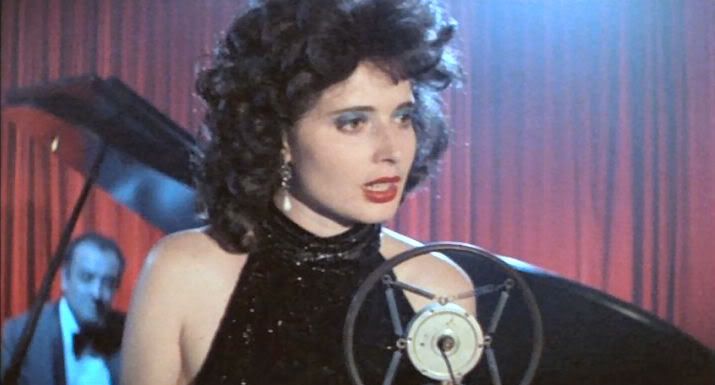 Some stills from Blue Velvet

.
Yes, these boots have something very surreal about them…in fact they wouldn't look so out of place in a Magritte…the suit the color scheme of
Fair Captive
quite well.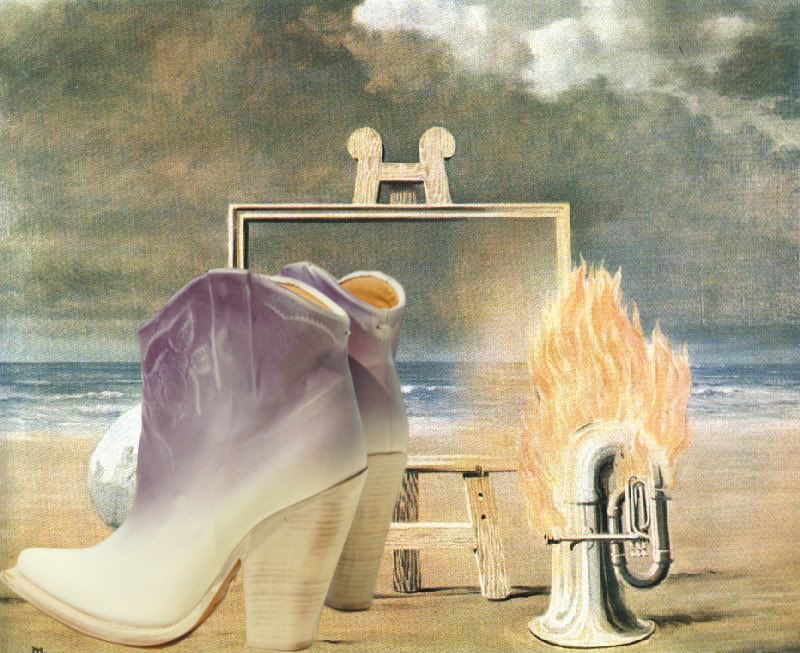 (Okay, I'm done with desecrating Magritte for the
rest of my lif
e
. I apologize..really.)
I wore them yesterday, to our Easter dinner. My sister made a bunny cake. It was a delicious feast, you should go see it on my
mom's blog.
 Here are some really lame pictures of my outfit!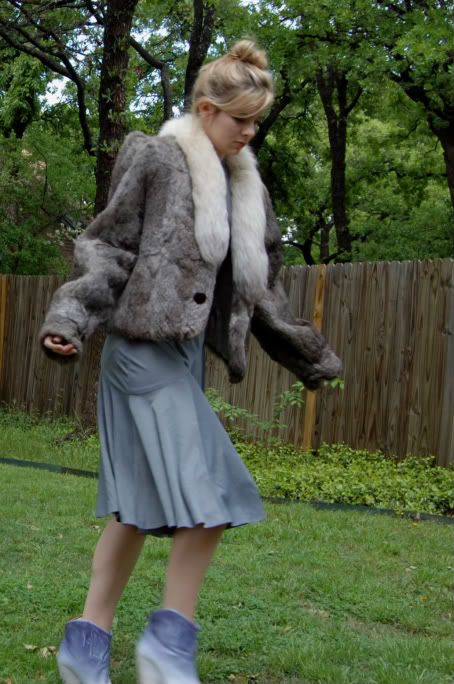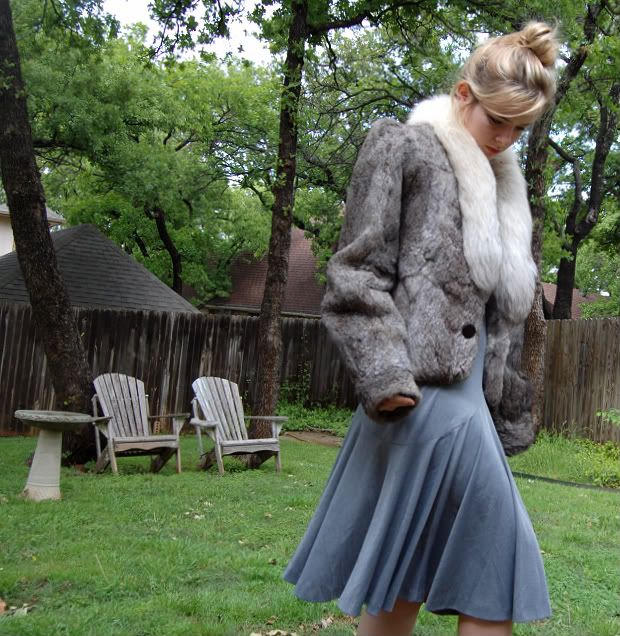 Wearing a vintage fur and thrifted dress. 
My friend Ronnie (he's in a super cool band called
Vega
) is playing with Crystal Castles at the Granada Theater tomorrow so I have to come up with something fun to wear! Probably with the Margiela cowboy boots.
TTYL, xox Jane