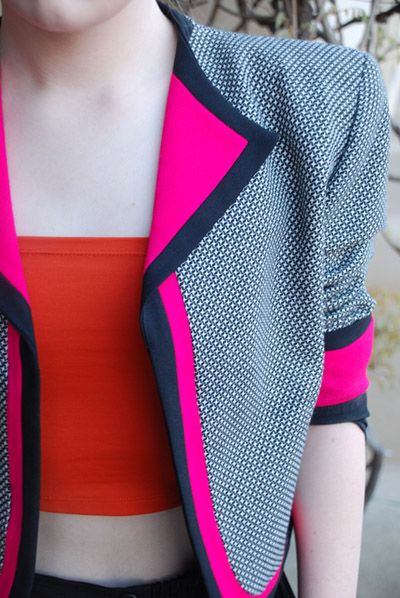 This little 80's jacket my mom picked up at Salvation Army on Tuesday is killer. I'm so into it! Sadly it is not mine for keeps. Expect to see this cutie on
the vintage site
soon.
I love wearing these little bandage tube tops in the summer-I got mine at Mango last year.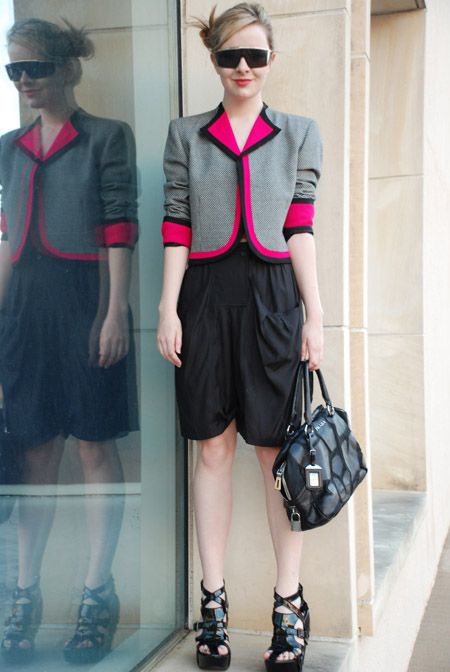 I had fun playing with it though.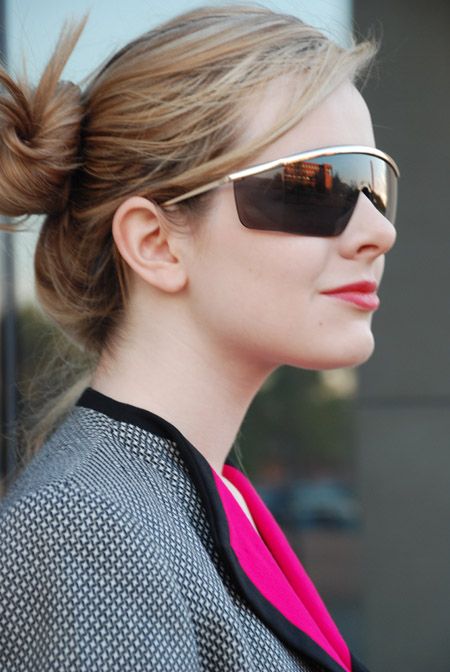 These glasses were purchased at Buffalo Exchange in Austin for eight dollars. Kinda goofy but a little bit good too I think. Speaking of goofy, aren't I great at doing my hair? Oh geez…
Givenchy wedges…oops is that a blister I see? Ouch. Whatever.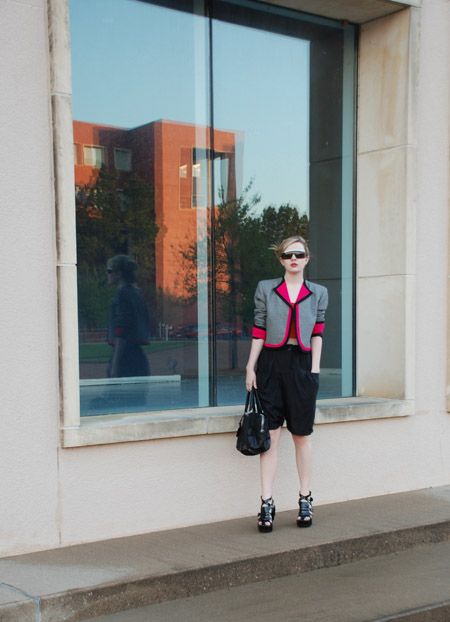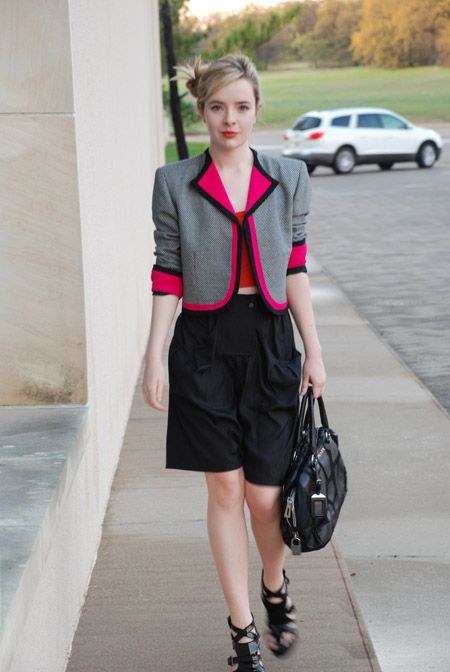 Whoever gets this jacket is a lucky lady. It'll be up next week I think. I'm not in charge of that stuff so I don't know for sure.
The silk boxing shorts are Dries van Noten-purchased at By George in Austin. I'm in love with them! I'm thinking they will be perfect for Tokyo this summer-they're light and airy and perfect for humid weather.
My mom used to sell to By George back when she had her line. I'm going back to By George soon and can't wait to do a post on
their amazing store.
*I realize I am way, way behind on my email-hopefully I'll get back to them soon. Things are so crazy with the school and the blog. Seems like they are constantly at odds. Gotta budget my time carefully. I have so much homework due next week not to mention a scary, scary test. (DP Biology…shudder…anyone who's ever taken a higher level IB Biology course knows what I mean)
xo Jane