I think winter is gone for good-the sunlight here is sooo beautiful right now!  Nothing makes me sadder than grey skies, but nothing makes me happy like sunlight. Ahhhh. 
I tagged along with my mom this morning to run errands in Oak Cliff. While we were in the neighborhood we stopped for an early lunch at Spiral diner. It's all vegan food-and all really tasty.
Here's what we wore.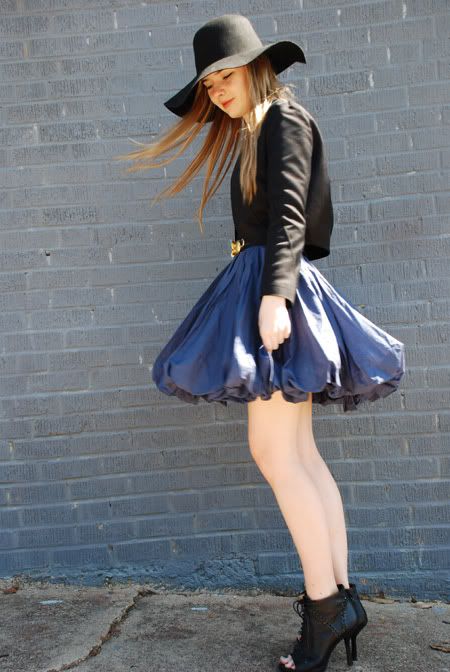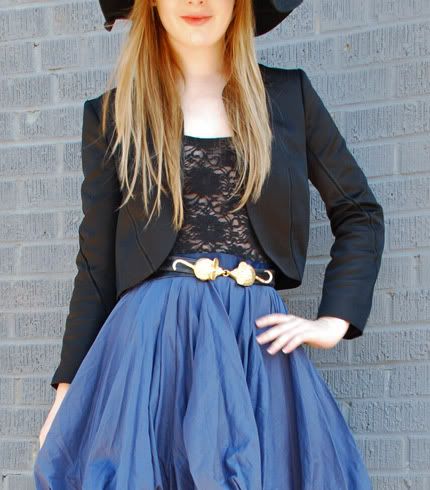 Fifth Avenue Shoe Repair skirt, Old Navy lace tanktop, Nina Ricci silk jacket, Balenciaga Spring 2008 booties, and vintage mouse belt buckle.
This was so funny-checked my BlogLovin' and I saw that Kelly (AKA
the Glamourai
) had done a post wearing exactly the same vintage mouse belt buckle as me today! Surfin' the same brain waves.
psst…don't you love her DIY bib necklace?
Today my mom wore her new mesh Stella Mccartney sandals.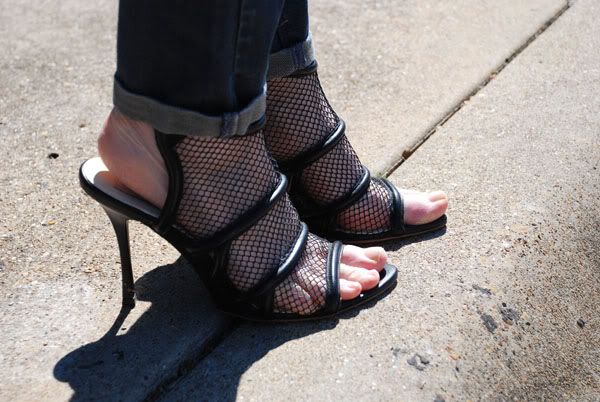 Sweet shoes, mom.
Camera ran out of battery before I could photograph the restaurant but I snapped a picture of my strawberry shake with my phone.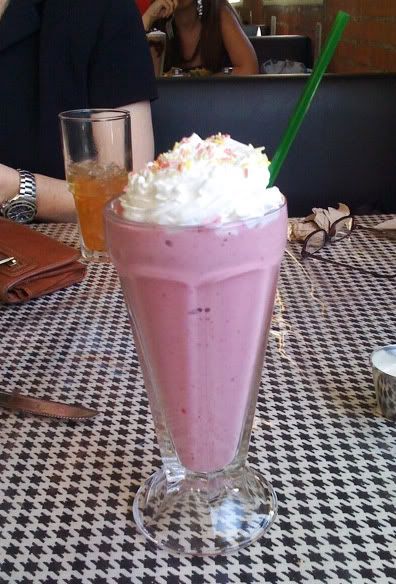 I almost forgot that it's St. Patty's Day…yeah, yeah sorry I'm not wearing
green
. St. Patty's Day is always overshadowed by my dad's birthday, which is on the same day. Happy Birthday, dad.
Better sign off now…I have so much to do this week…I'm nervous about leaving for Austin and getting behind on things. Sigh. But I'm so excited anyway!
xx jane
P.S. This is a little late but I did an interview for
Breathless Vintage
a while back-thanks so much Morgan! xo