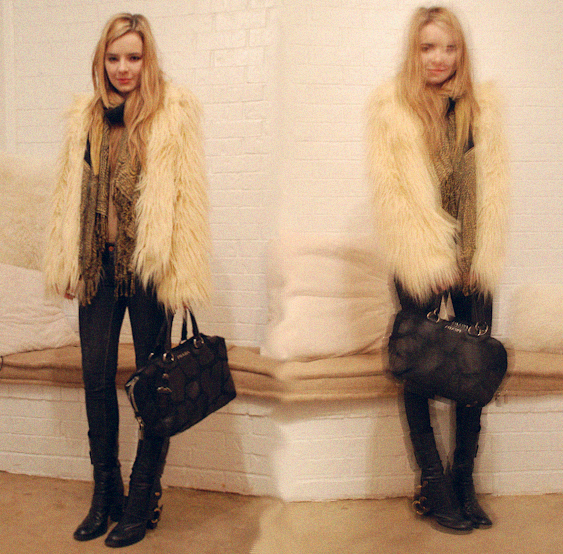 This is me being really lazy-these photos were taken last Friday (went to see Slumdog Millionaire and it was AMAZING) and didn't really turn out. So I employed my amazing Photoshop skills to make them a little more intersting….not.
Sometime I will have to take a proper picture of this coat. I got it when I was in New York. Somehow it has yet to make it's way into an outfit post.
I can't remember the name of the store where I got this amazing shaggy faux fur coat but the label says New York Laundry.
Worn with Levi's jeans, Chloe boots, Prada bag, and that old scarf…