Hanging out with my new girlfriends, the Mannequins!!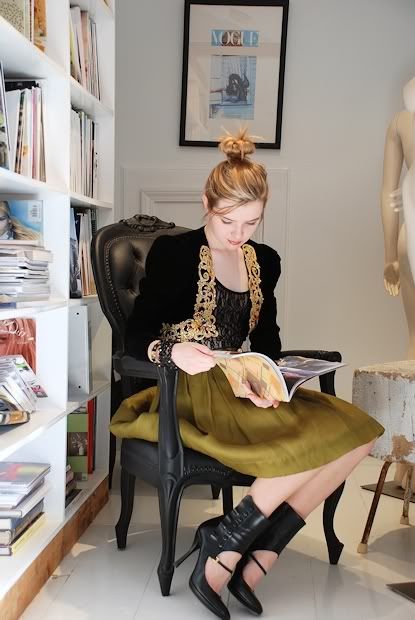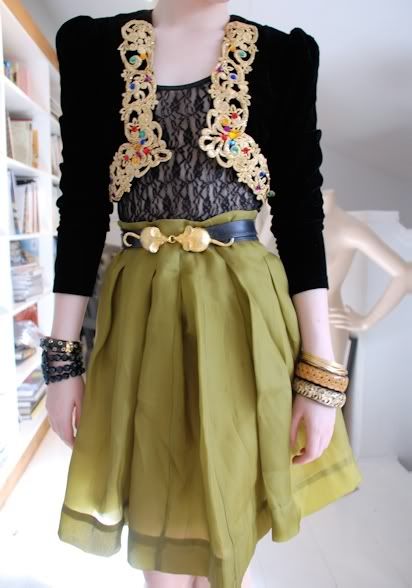 This Scott McClintock bolero is so gaudy and over-the-top in real life….it casts little disco ball reflections everywhere I go. It was an ebay purchase and I got it a long time ago but never wore it! 
I'm kind of in love with it right now….I wore this to the orthodontist though and my dentist looked a little amazed. Oh well.
Worn with various costume jewelry, F21 lace shirt, Rolling Hills skirt from Anthropolgie, a vintage belt with interlocking mice, and Prada spat heels.