Today while I was at school my mom and my grandma made this jacket out of a pair of jeans.
It's still in the works: the end goal is for it to be more rock & roll/folky rather than crafty.
Pretty amazing denim engineering going on here!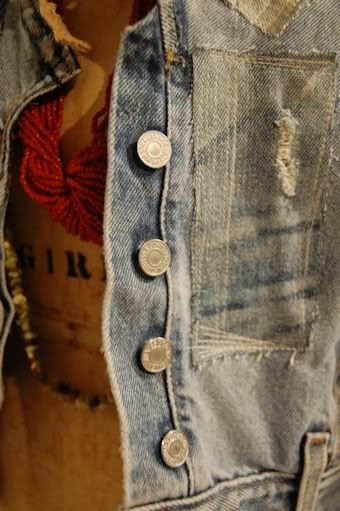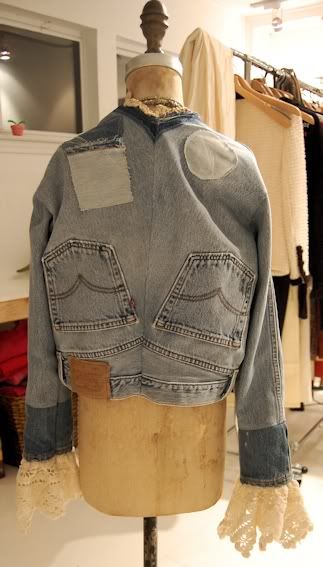 This jacket from the i-D spread I recently posted was their inspiration:
Sea of Shoes has been denim crazy lately, huh?
I'll give you guys an update when the jacket is tweaked to perfection: if it goes well you might be able to purchase one from my mom's website when it launches!
xox
Jane