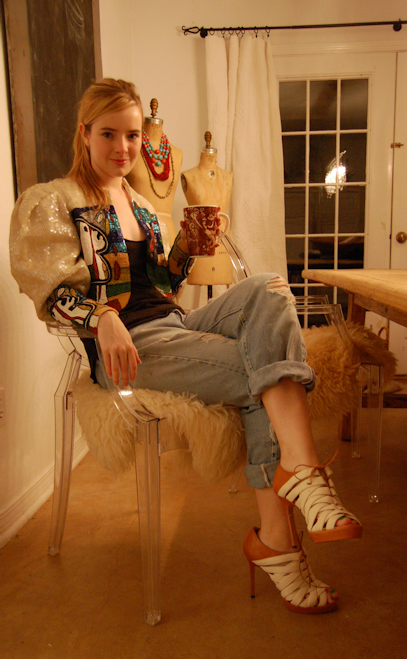 This sequinned bolero I am wearing was purchased on eBay early last week and I was thrilled to see that it was as much as a beautiful trainwreck in person as it was in it's pictures-they colors are hideous in the most fabulous way. Its like a bad piece of folk art reincarnated as a tacky 80's relic.
I haven't worn this out yet but I can already hear my friends going 'oh what is jane thinking this time…' :-P
I really should have taken a better picture of it-will do so soon.
Worn with vintage Levi's, American Apparel tank, and Bruno Frisoni shoes.