Sigh. The dilemma of the must-have shoe…
This has been something that has troubled me all summer…though I was mostly unimpressed by the crop of footwear this season, the few standout shoes have been on my mind a lot. Ann Demeulemeester, Givenchy, Dries van Noten…but which one is the must have?
By early June I had decided (and my mom had as well) that the triple-lace-up low heel boots at Ann Demeulemeester were the only must.

elle.com
Or at least, we had thought so until we saw them in person. We wanted to love these shoes, we really did. They have this awesome shit-kicker, Sid Vicious, crusty punk feel to them. But the boot was a lot wider and the toe a lot rounder than it had looked on the runway. I don't have dainty tiny feet to begin with and neither does my mom. (I'm a size 39, she's a size 40/41) We were bummed out that our favorite boots hadn't been all we had hoped for but we moved on.
My new love interest was a certain open toe bandage strapped Givenchy boot.

style.com
I love the wooden wedge and chunky straps on this boot and would love to own these shoes, I think they're fabulous. I was pretty much settled on these Givenchy's as my 'must-haves' until yesterday when mom brought home these. The exes. Only this time they looked a hell of a lot better.
The awkwardly placed wooden heel on the Ann Demuelemeester boots took these boots to a whole new level of avant-punk and minimized the club-foot effect of the toe. It was love at first sight-they look great on my mom and hopefully she'll let me snap a few pictures of her in them. I had to try them on too, of course.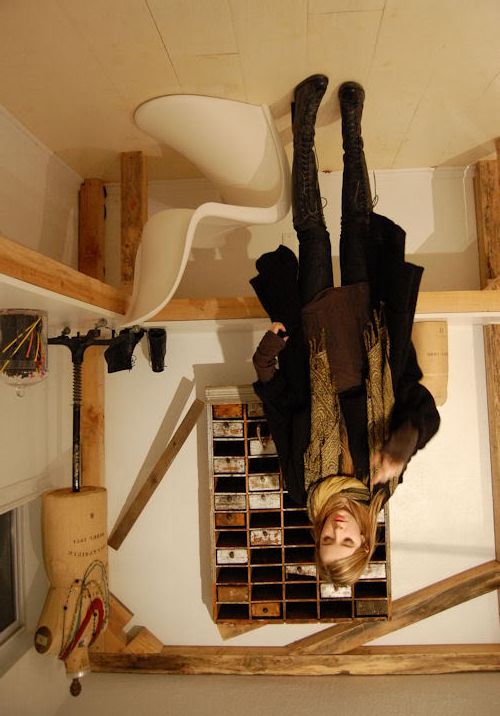 (Notice something different about my backdrop? Our office has been renovated this week! I want to spend all of my time here now)
I wear the Ann Demeulemeester boots with Levi's jeans, a wool sweater by Tulsa designer Terasa Fadem, a shirt I know nothing about, and a scarf I got in Marrakesh)
These boots quickly made me re-think my must-have boot this fall…scratch the Givenchy's, I'm into these lace up punk scarecrow boots now. I think I'm going to get my pair this weekend. I am so happy!
The Ann Demeulemeester boots weren't the only pair of fabulous shoes my mom brought home yesterday. Check out these Dries van Notens: I'm crazy jealous! I stole them to try on last night.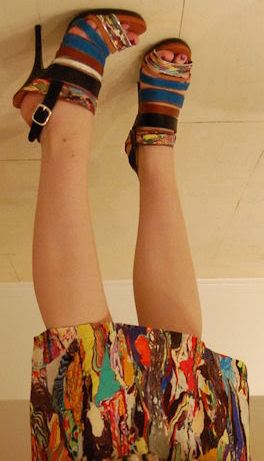 Monkey see, monkey do: copying from the Dries van Noten runways.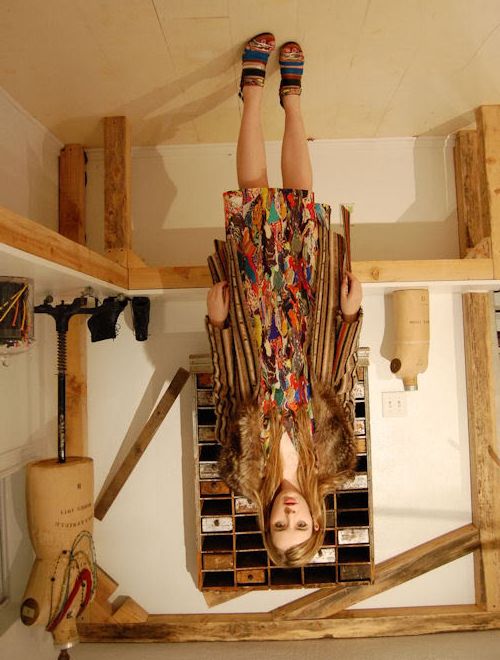 Thanks for letting me mooch, Mom. Isn't that vintage coat so now? I got it on eBay two years ago! I can't wait to wear it this fall.
Updates on the boot situation to come, love always,
jane