The last of my finals were today-now I'm free! :D It was practically one of the last days I'm going to spend in school! Saturday I'm off to Bilbao for two weeks-I'm really excited! I need to start packing soon :P
What I wore to celebrate tonight: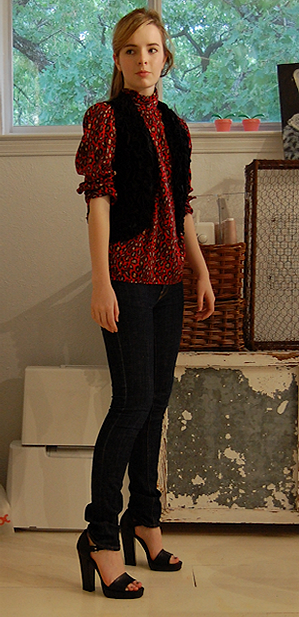 Thrifted 70's silk leopard shirt, Stella McCartney vest, Nudie jeans, Prada shoes
Awww these were my first pair of Prada's…still one of my favorite pairs of shoes! They used to feel so tall to me but now I find them quite easy to walk in, haha.
More to come, Jane