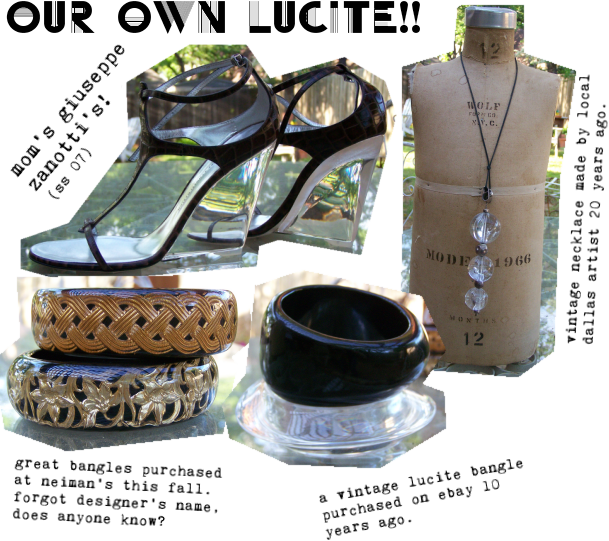 Mom was excited to score these Giuseppe's, of course.
The gold and lucite bangles were a Christmas gift. (lucky mom!) Unfortunately, we've forgotten the designer's name. Does anyone recognize these?
The cool lucite and sterling necklace was made 20 years ago by a kooky local artist who loved to fashion jewelry from hunks of corian she would chip out of her counter-tops, while her astonished husband looked on. We haven't kept up with her and don't know what she's doing these days. Perhaps she's moved on to her bathroom?
The lucite bangle under the black bangle was purchased on ebay 10 years ago, when most people didn't know what ebay was! Very now, huh?
On another note, we've really appreciated the feedback we've recieved on our blog so far! :-)