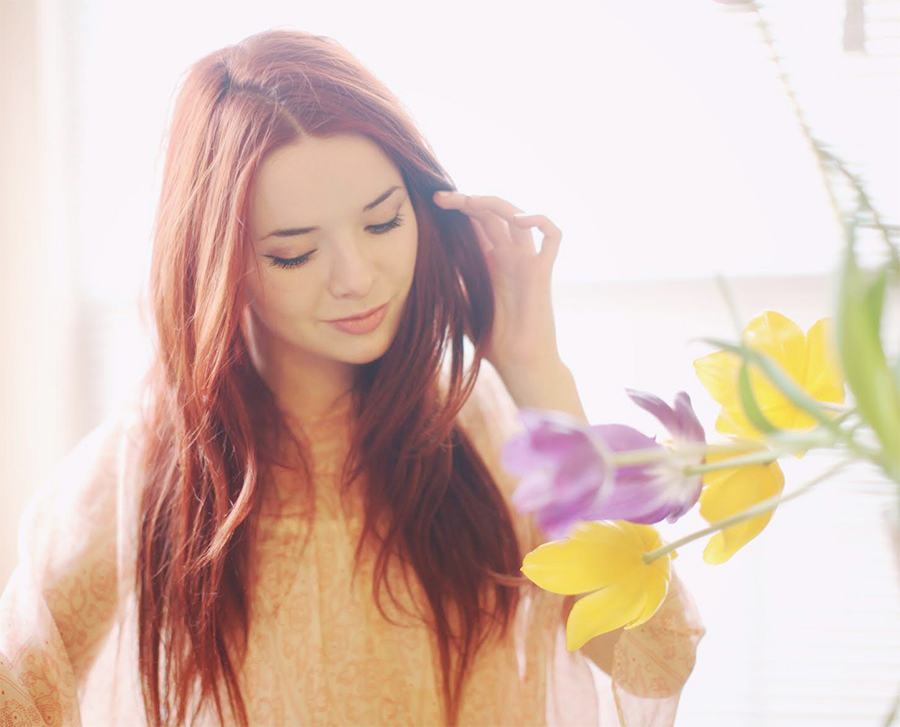 I've been very into low-maintenance beauty lately. A little dry shampoo, a few loose curls from a large barrel curling iron, and I'm ready to scrunch and go. Sadly, my hair usually has other plans. Left to its own devices, my fine hair snags and knots up in a terrible way. It usually takes me 10 minutes to detangle my hair in the morning and it pulls so much of my hair out!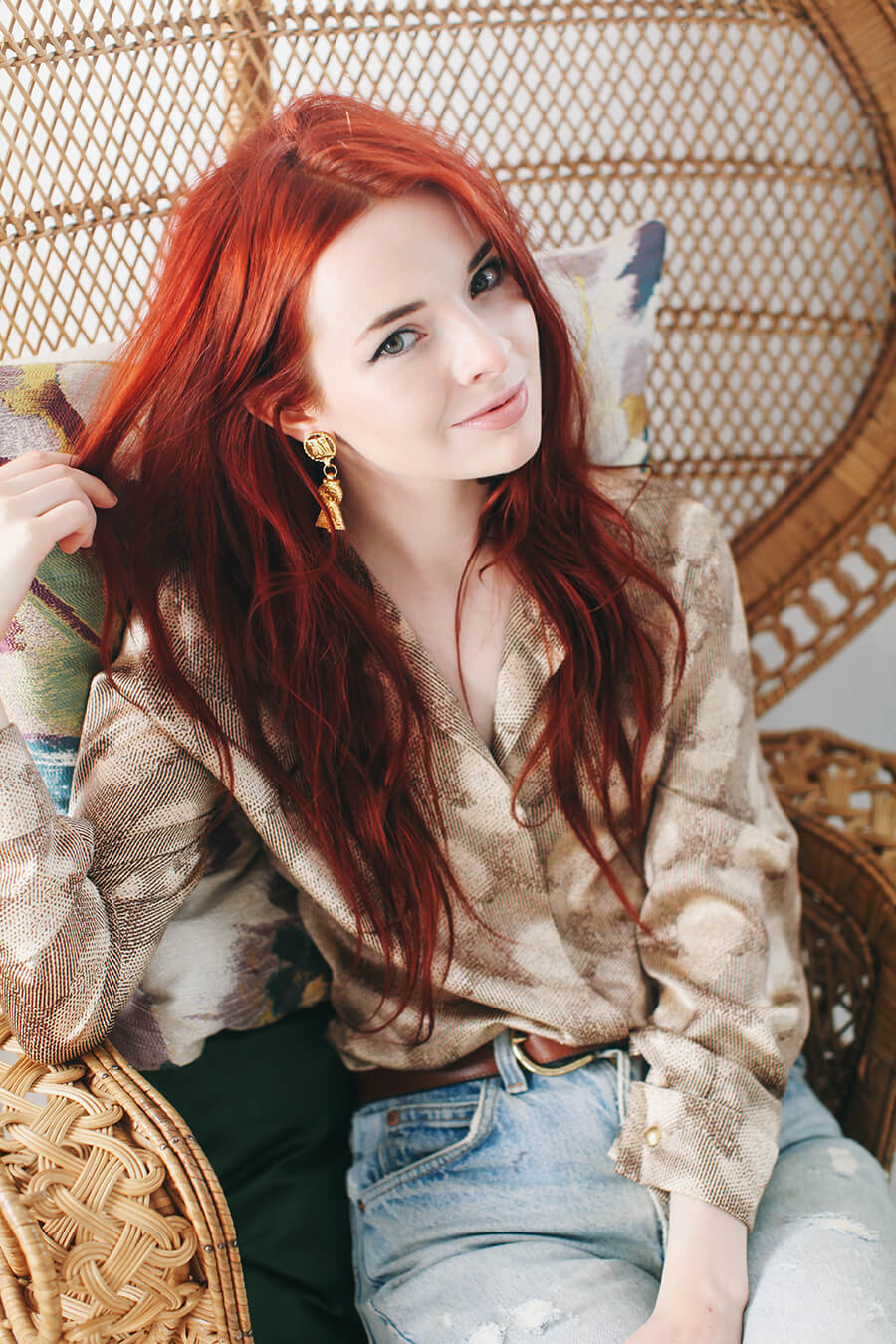 It's been easy being low-maintenance since I started using the Paul Mitchell Ultimate Color Repair collection.  Not only has my hair been extremely healthy, but the red color specially formulated for me by Paul Mitchell Editorial Director, Lucie Doughty has lasted and I love it!
I've noticed since I started using the Paul Mitchell Ultimate Color Repair Conditioner  and Triple Rescue heat protection spray that my hair is much easier to tame and my ends stay smooth all day, even after spending a whole day outside in the wind. The team at Paul Mitchell also turned me on to their Awapuhi Wild Ginger Texturizing Sea Spraywhich has become one of my favorite styling quick-fixes to give my hair some extra oomph before I get out the door!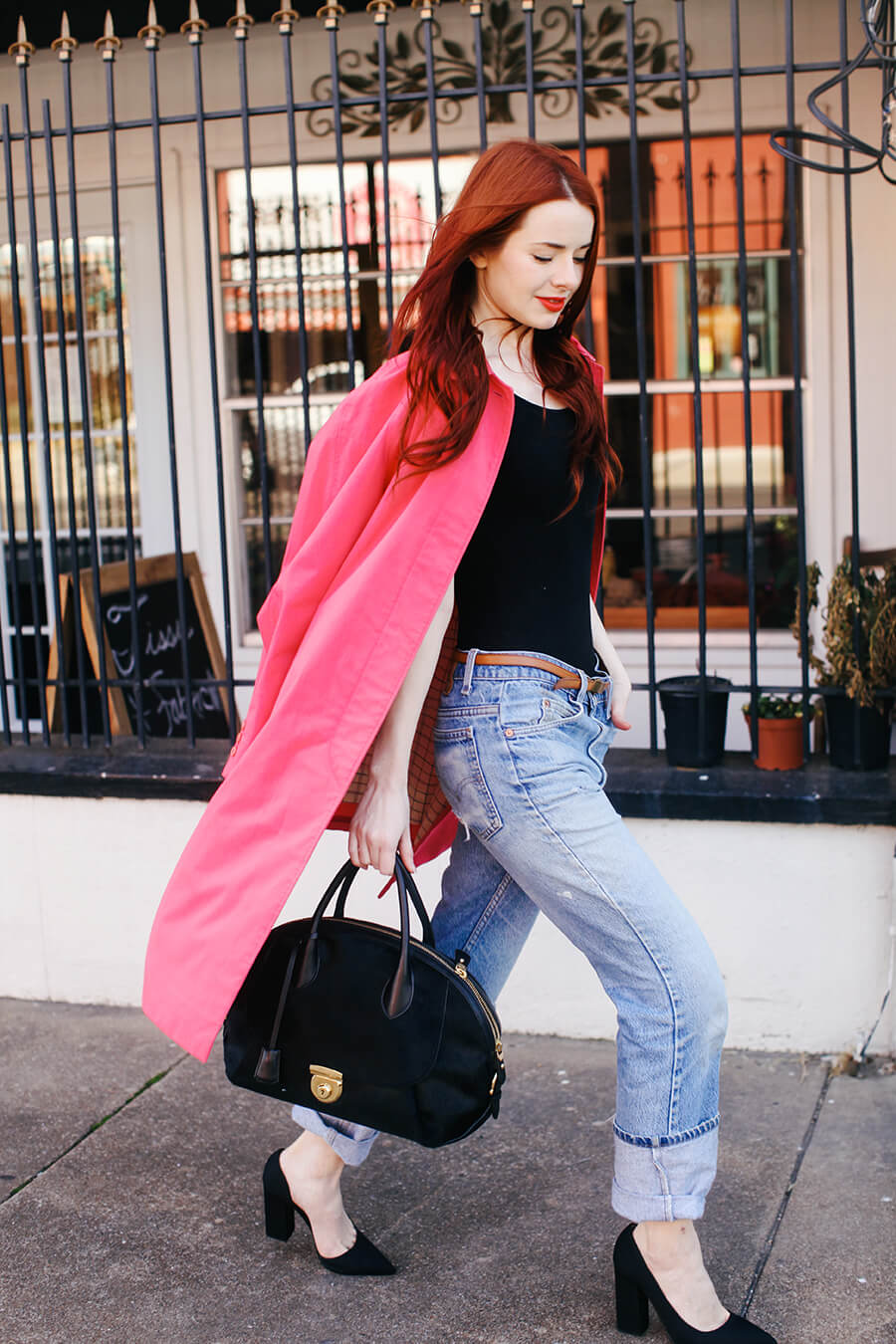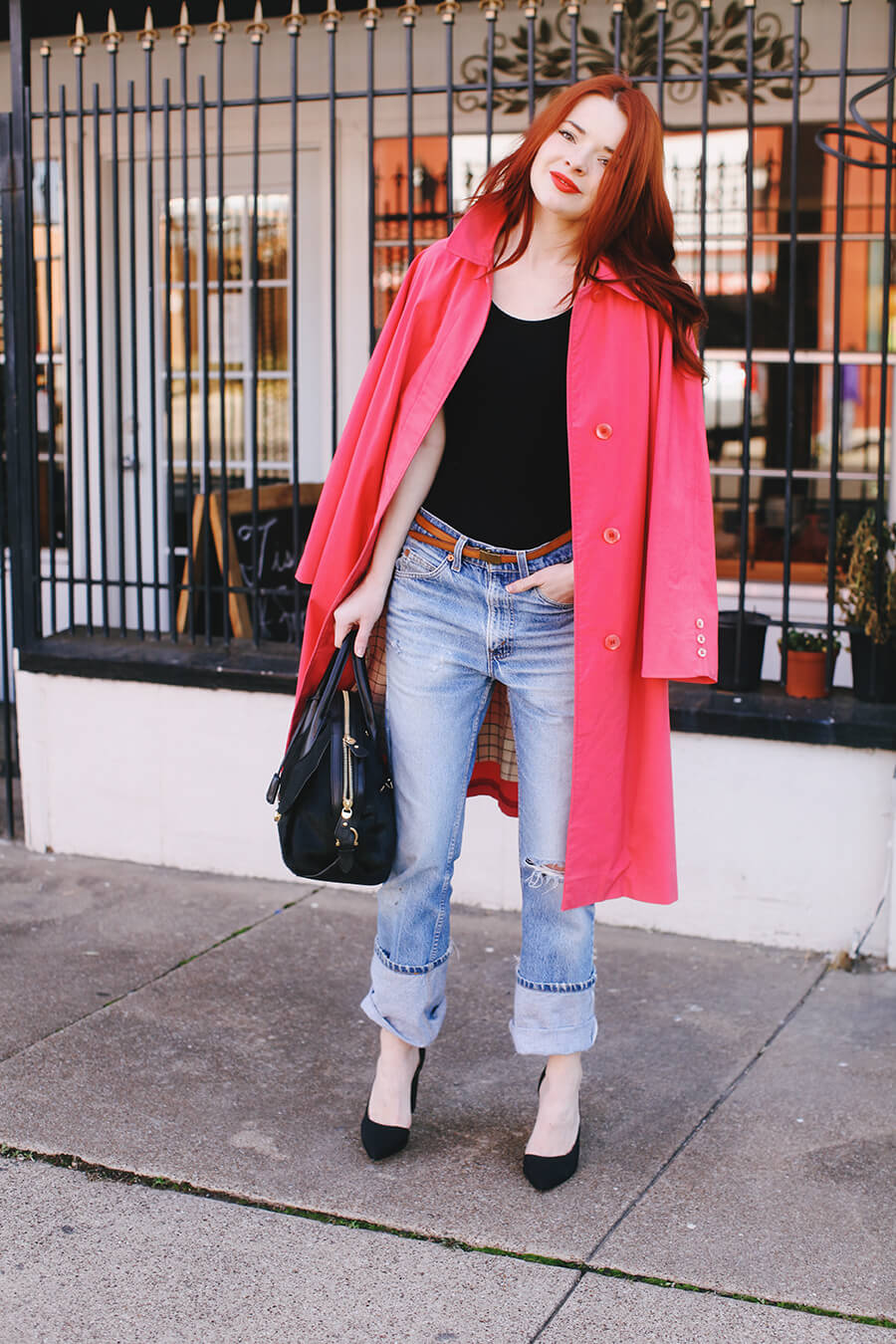 While out running errands the other day, I wore my usual bedhead hairstyle plus a sixties hot pink topper coat. I've been wanting to wear this amazing coat with oversized vintage jeans, a ballerina leotard, and a pair of chunky heels, it is an outfit I've had in my mind for a while!
Vintage coat and jeans worn with a Ferragamo handbag and Emerson Fry pumps.
This post is a sponsored conversation with Paul Mitchell. As always, all thoughts and opinions are my own!