If you follow me on Instagram, you may have noticed I spent a very magical weekend in Rome not too long ago! I was there with Wendy from Wendy's Lookbook and Kim from Eat Sleep Wear shooting a special project for Bulgari. I could not have asked for better company or hosts, it really was the weekend postcards are made for.
The video shoot included going to the Bulgari boutique, selecting pieces from their B.zero1, Serpenti and sunglasses collections, then off on a whirlwind tour of the beautiful Eternal City. We shot on the Spanish Steps, waking up early before all of the tourists. We combed the streets for hours while shooting, exploring the tempting side streets painted in sherbet colors, reflecting magical light off the cobblestone pavement. I became addicted to foccacia and biscotti on this trip, the first thing I did when I got home was make my own!  I'm happy I chose the Serpenti bag in gem inspired pink rubellite, putting me in harmony with my surroundings.
I was amazed at how a city so storied and ancient could at the same time feel so intimate and inviting.  With the Bulgari team as our guides, we were treated to a day in the life in this magnificent city and I learned that the B.zero1 necklace and bracelets I was wearing draw their design inspiration from ancient Rome architecture.  What a wonderful way to explore past and present.
We were also taken on a tour of the DOMVS, the exclusive space on the second floor of the  historic BVLGARI store on Via dei Condotti.  DOMVS "home" in Latin was created as a place to house the extraordinary pieces from Bulgari's heritage collection.  The heritage collection consists of around six hundred unique pieces, including jewels, watches, accessories, vintage photographs and sketches.  It was really incredible flipping through the books of design sketches for every piece of jewelry. I was so inspired by the colors and geometry of the 70s period, I got out a notebook and hurriedly tried to write down the color schemes of some of my favorite pieces. Seeing some of the famous pieces Elizabeth Taylor wore had an awe inspiring effect, we were all stunned into silence taking in their magnificence. It was a weekend I will never forget!
I am so pleased to share with you what we shot! What an amazing team working we had, I feel so fortunate! I hope you love the video as much as I do. I've also included  some sneak peeks at what we were up to behind the scenes. Thank you so much to  BVLGARI for such an incredible weekend and experience!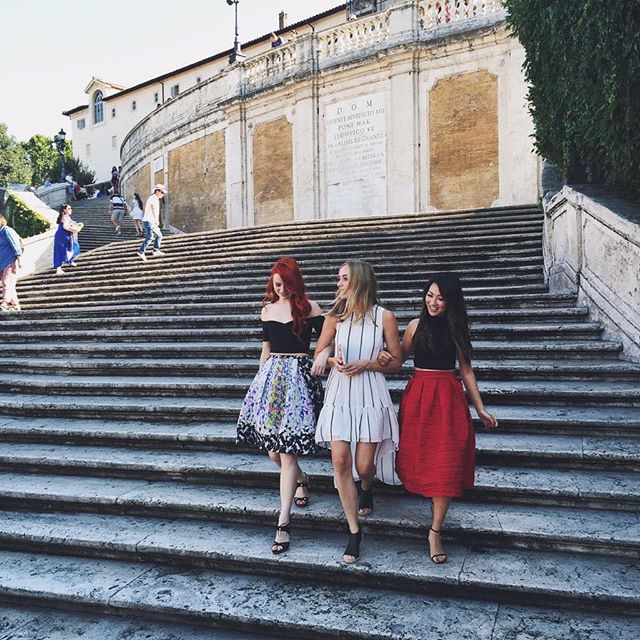 Bag: Serpenti Forever
Eyewear: BVLGARI
Jewelry: B.Zero1 collection
Disclosure: This post was sponsored by BVLGARI and Style Coalition.