These pictures were taken on the side of the road on our way home from Austin last Sunday. So sorry, these pictures are a week stale.
I scored this Alexander Wang dress on sale at Barney's before I left for my trip.
IT WAS REALLY WINDY, as you can tell by my hair and the way my dress is about to blow off of me.
Wearing Alexander Wang dress, vintage beaded cardigan, and cut-out Marigela heels.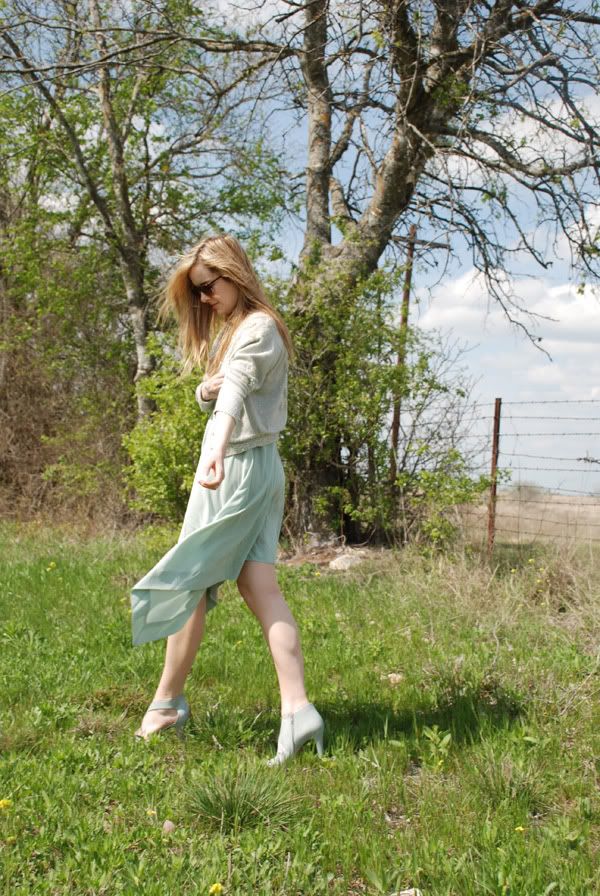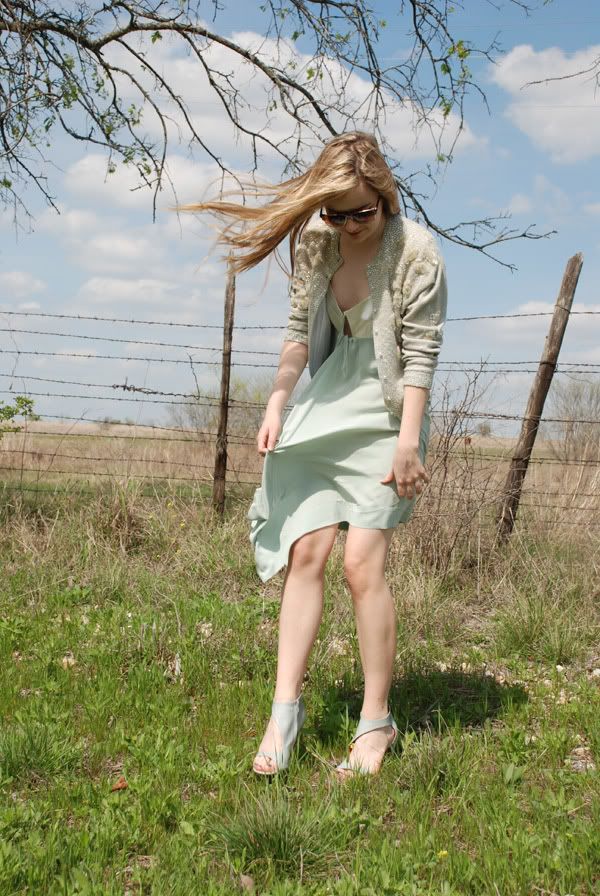 Wait, wait…gotta zoom in on my new Margielas. A sandal patent cut-out seafoam green sandal. So simple, so perfect and that color is out of this world. It is my favorite color-and it is so hard to find in clothing. Now I have a dress, a sweater, and a pair of Margielas in this hue. Can't wait to add more to the sea-foam green collection.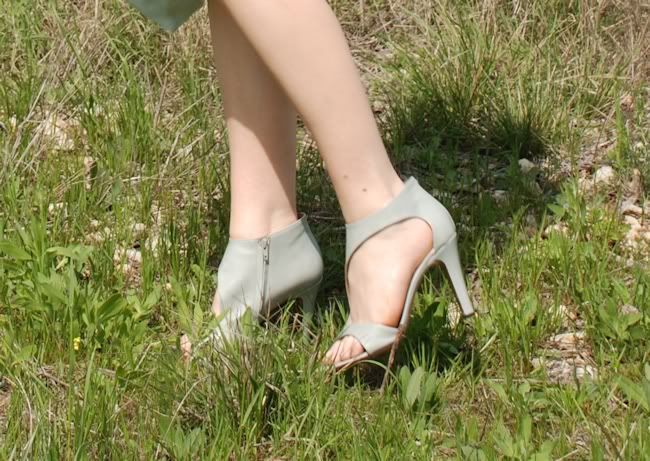 Not such a good picture, doesn't really do them justice! I'll try to snap them later this week.
xo Jane