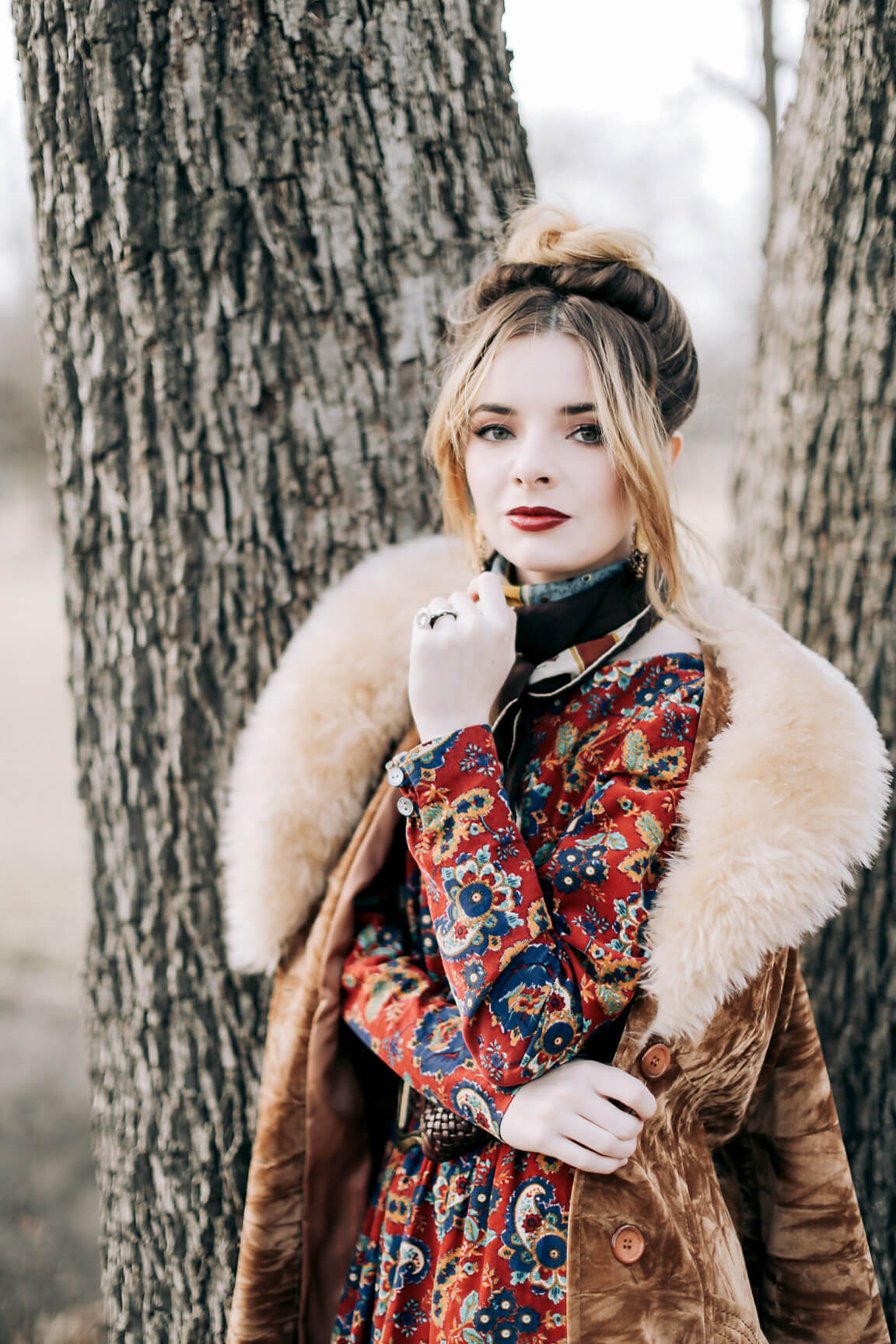 I'm going through a pretty intense phase right now with Laura Ashley. I've had a few pieces over the last few years that I've loved to pieces, it has inspired me to do a total Laura Ashley immersion. I bought 10 or so pieces very cheaply and I'm really excited about them all. It's all I've been wearing the past few days! This Laura Ashely dress is my favorite so far. The print of it is so spectacular in person and it's even cooler because the fabric is a really fine needlecord. I love this dress with a dramatic 70s coat and preppy knee high boots, but it's also great worn with a fair isle knit sweater belted over it. Watch this space, I am going to be shooting a lot more of my vintage Laura Ashley in the next few weeks!
Just for a throwback…here is another post in which I wore Laura Ashley last year (the second dress in the series). Vintage is so fun!
Wearing vintage Laura Ashley dress with a thrifted woven waist, a 70s faux fur trimmed crushed velvet jacket, Chloe knee high boots, a vintage silk scarf, and Dolce and Gabbana.