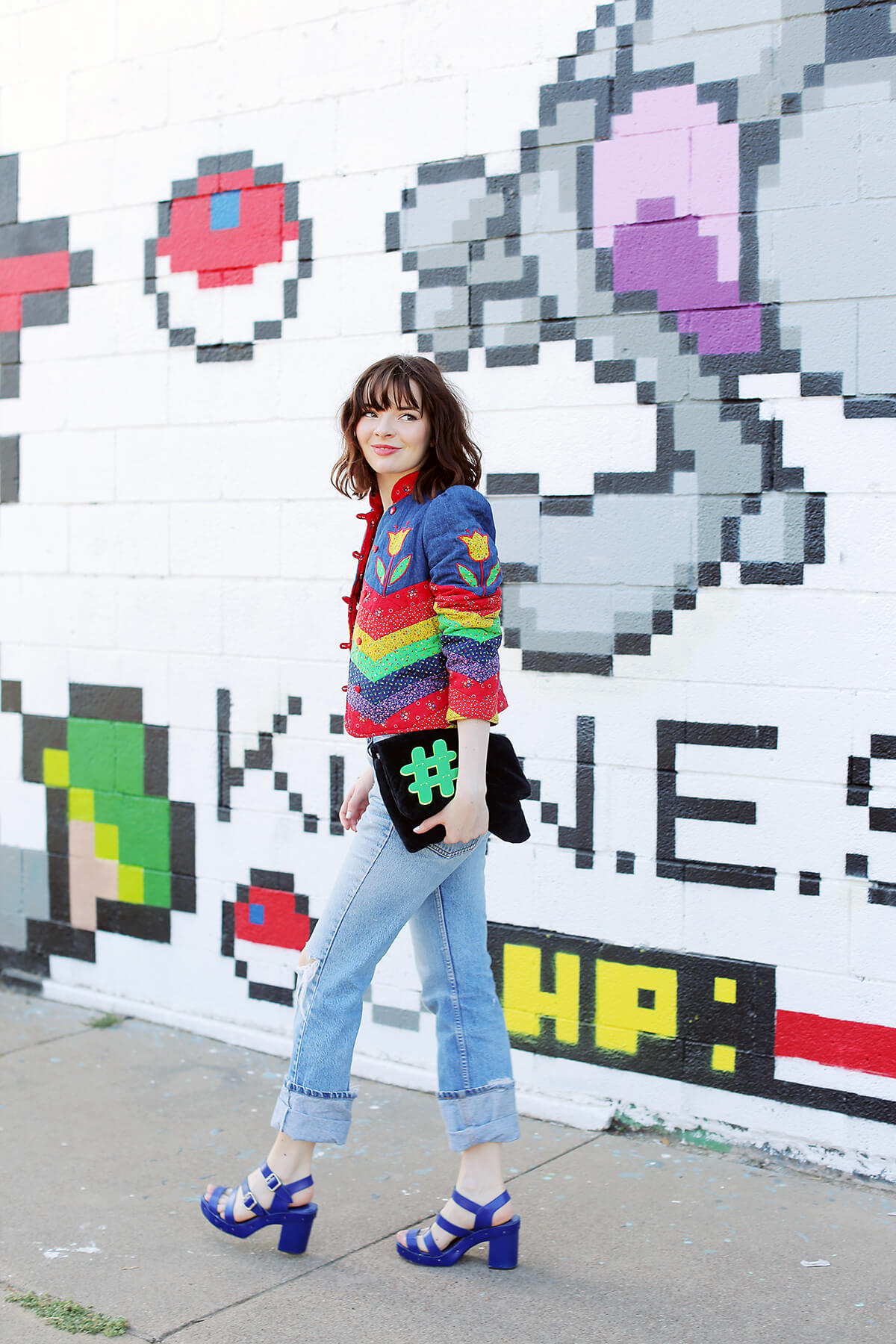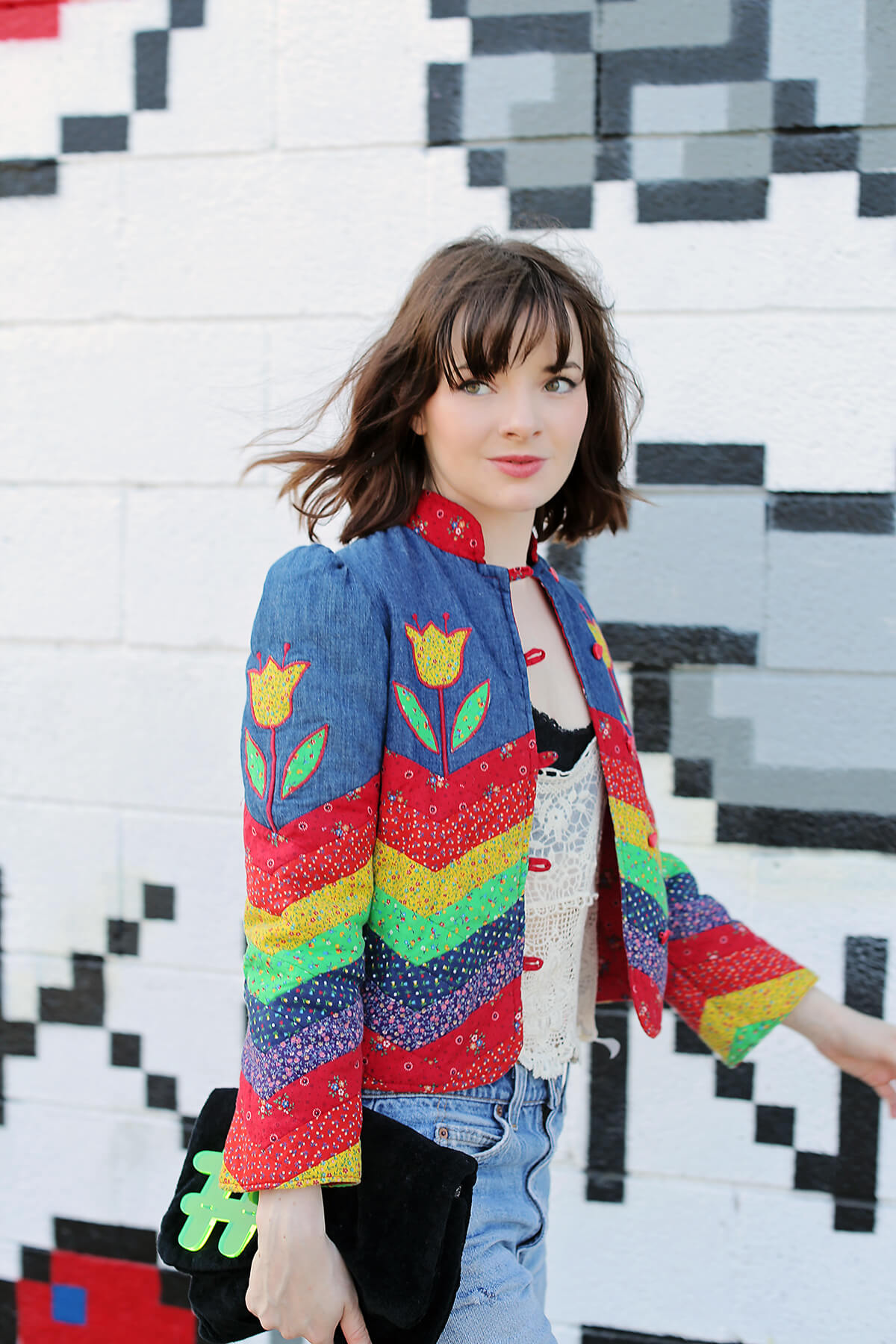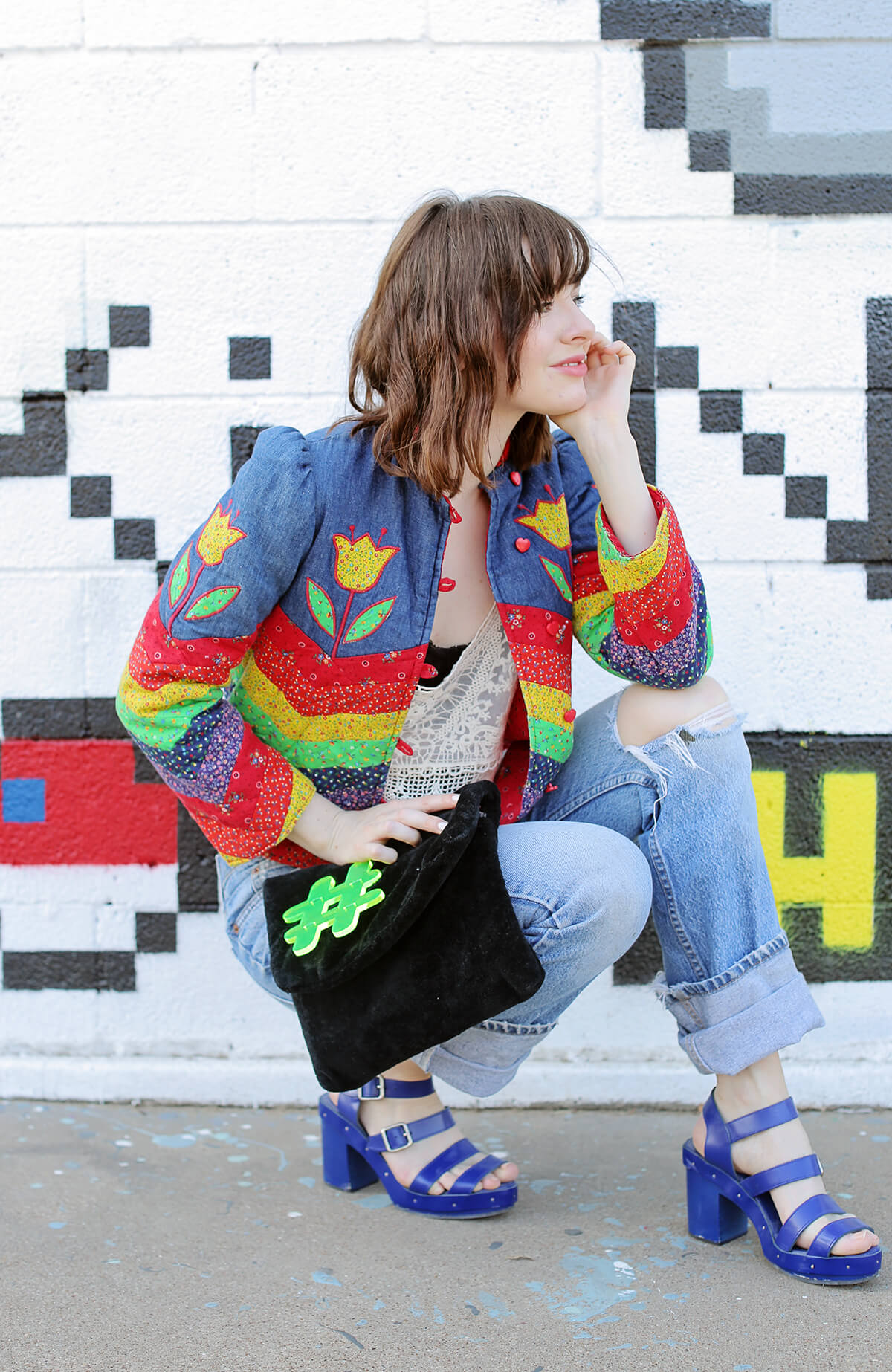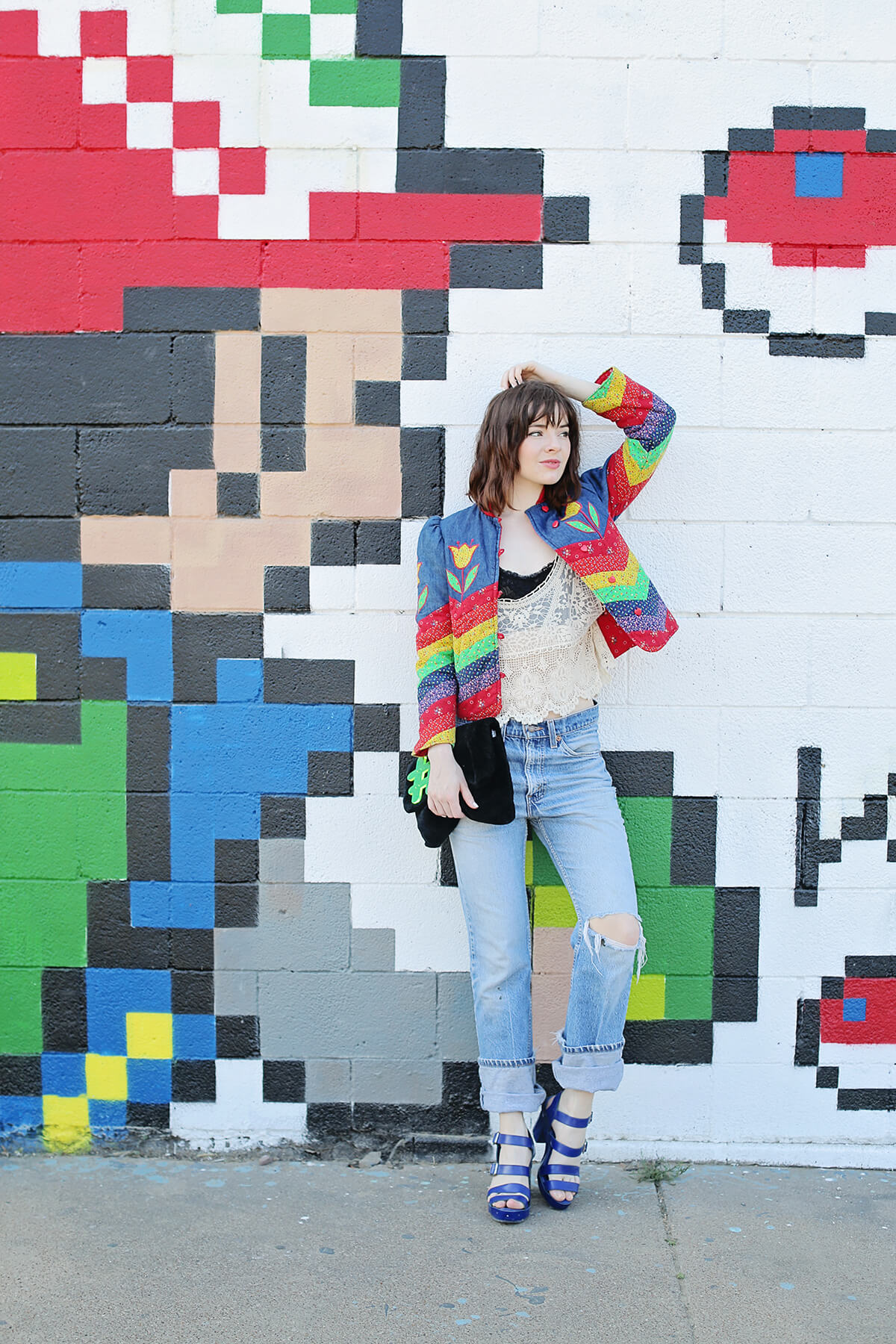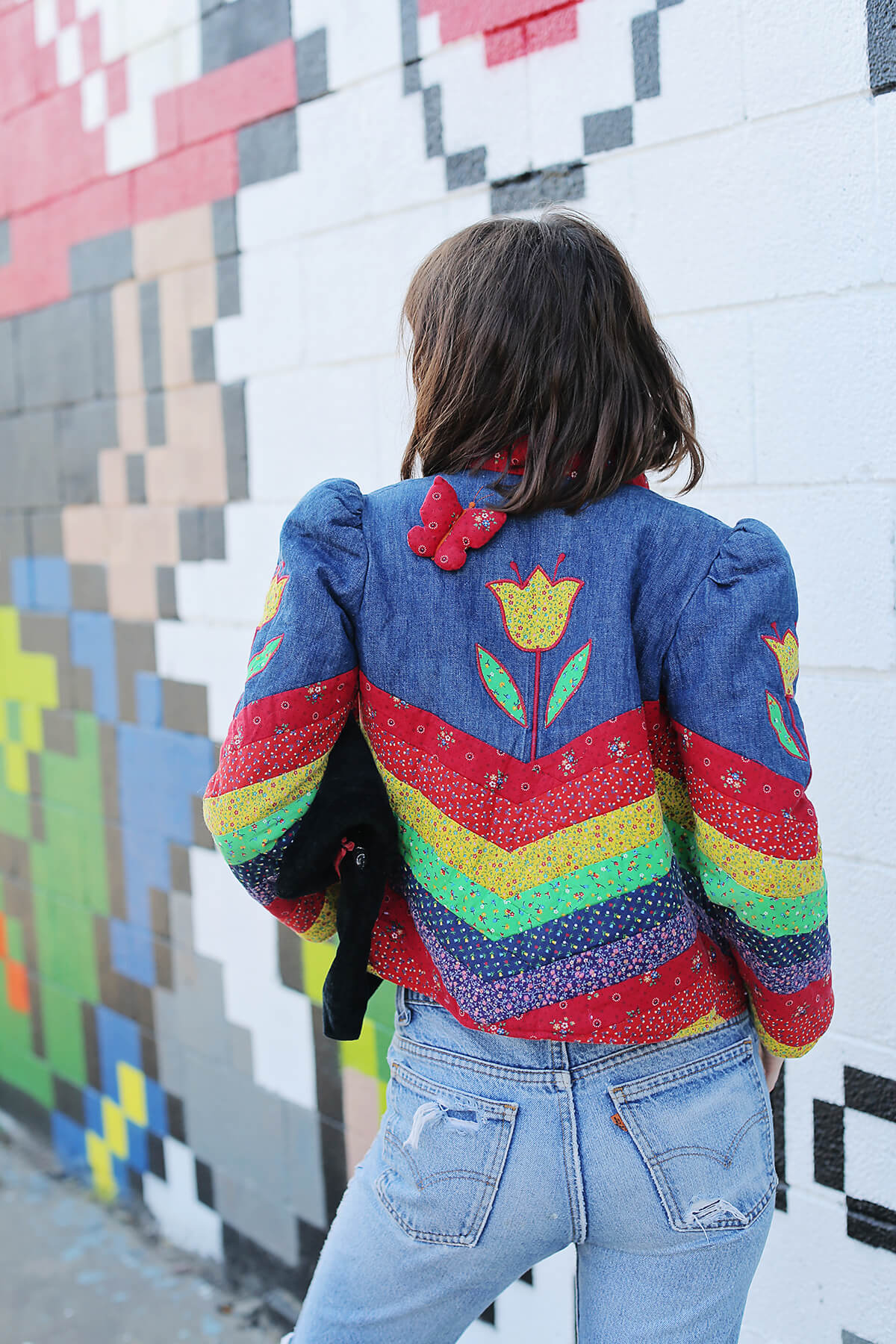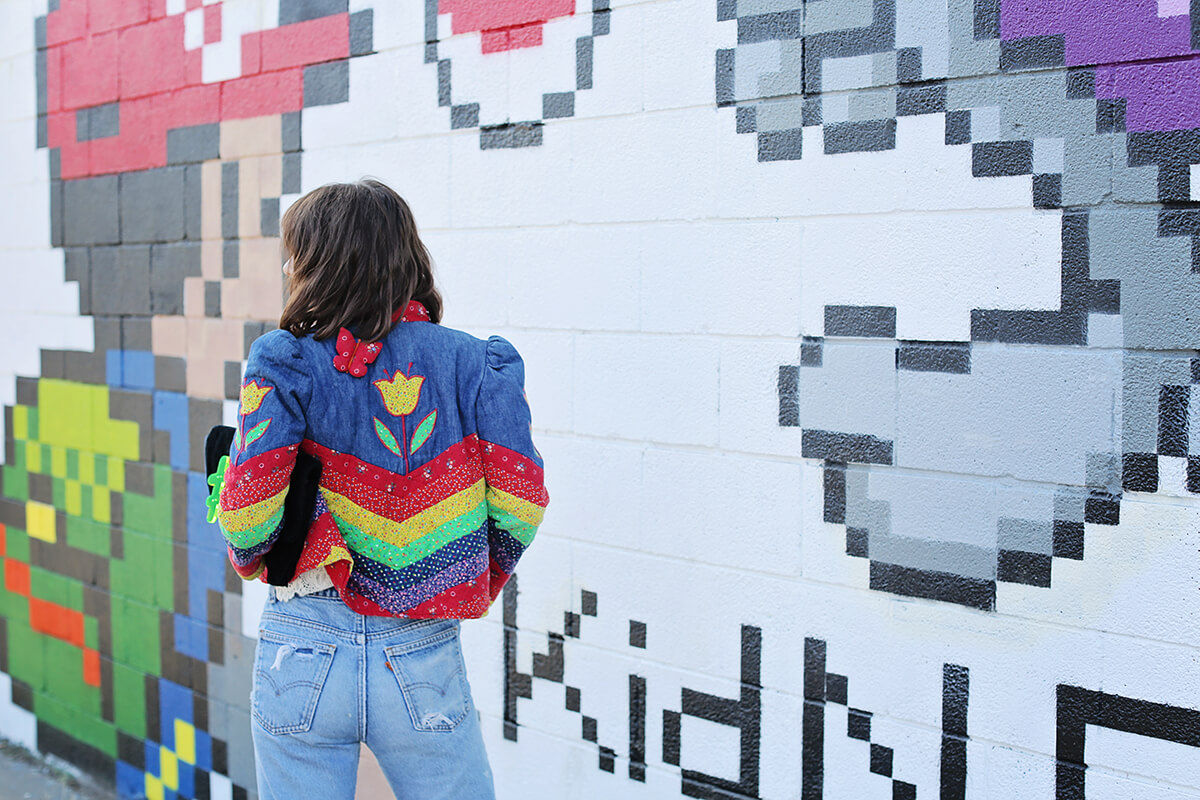 This quilted 70s patchwork jacket is such a work of art! I can't get over the three dimensional stuffed butterfly detail on the shoulder. This definitely has to go down as one of my most prized vintage finds. Very Native Funk and Flash. I wore this to go see the amazing Pokemon mural at Lewellyn's Print Shop. The incredibly cool terry cloth hashtag clutch I'm wearing comes from Nunes White!
These shoes are from Comme des Garcon's spring 2008 collection, one of my favorites. I revisited this collection today, it's just so great!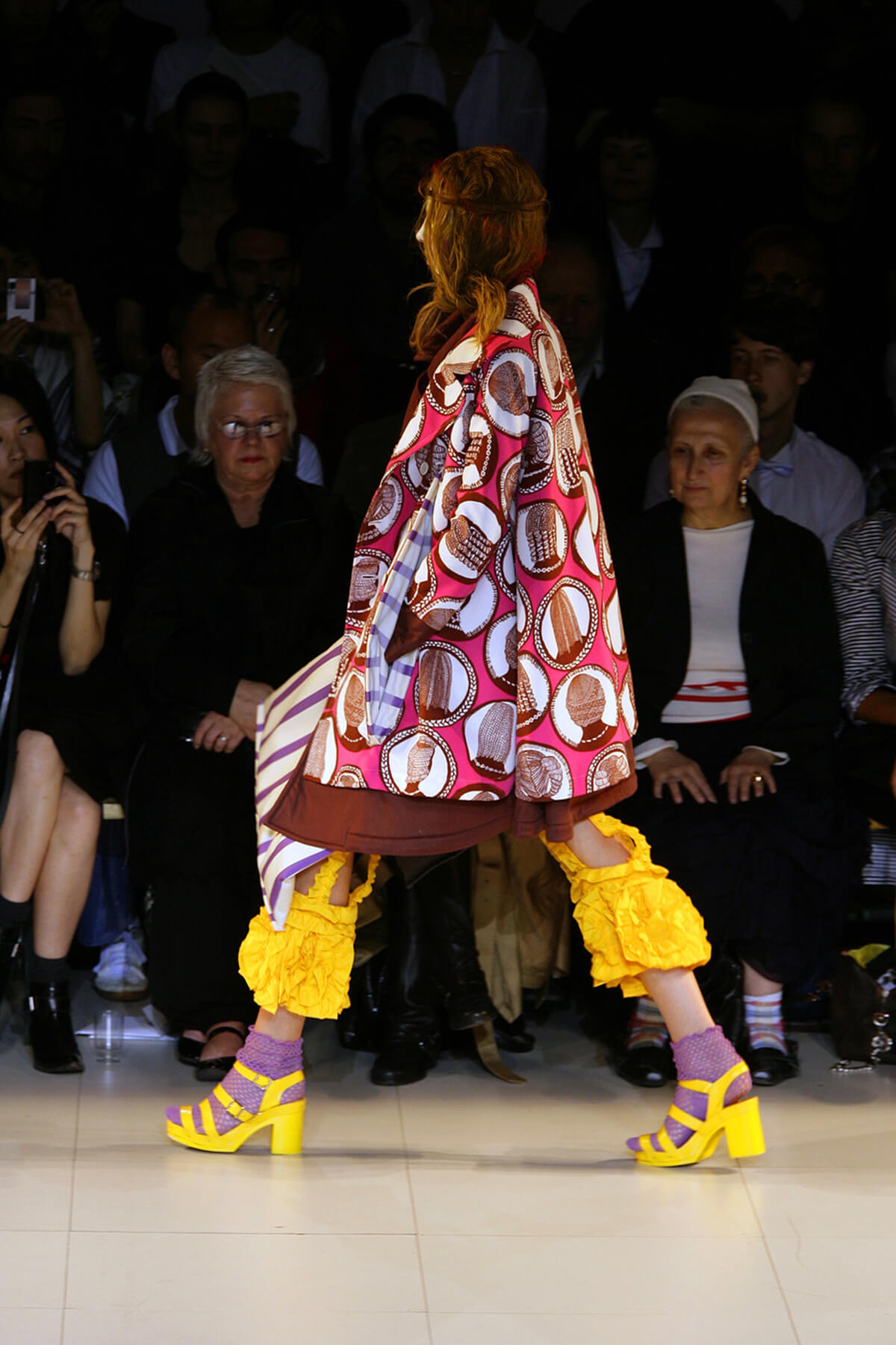 Wearing vintage jacket with a lace tank top, vintage Levi's jeans, and Comme des Garcons shoes from spring 2008.