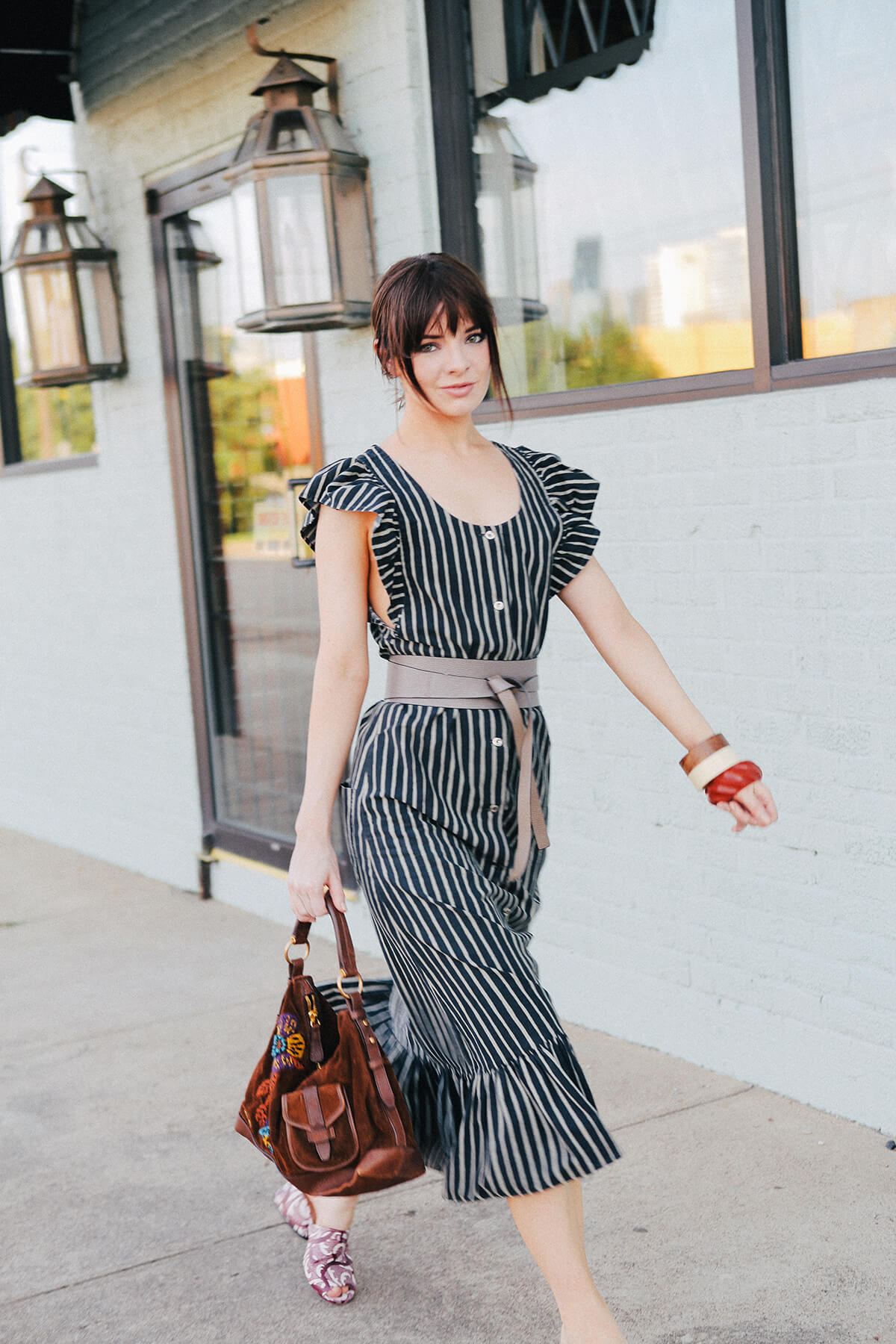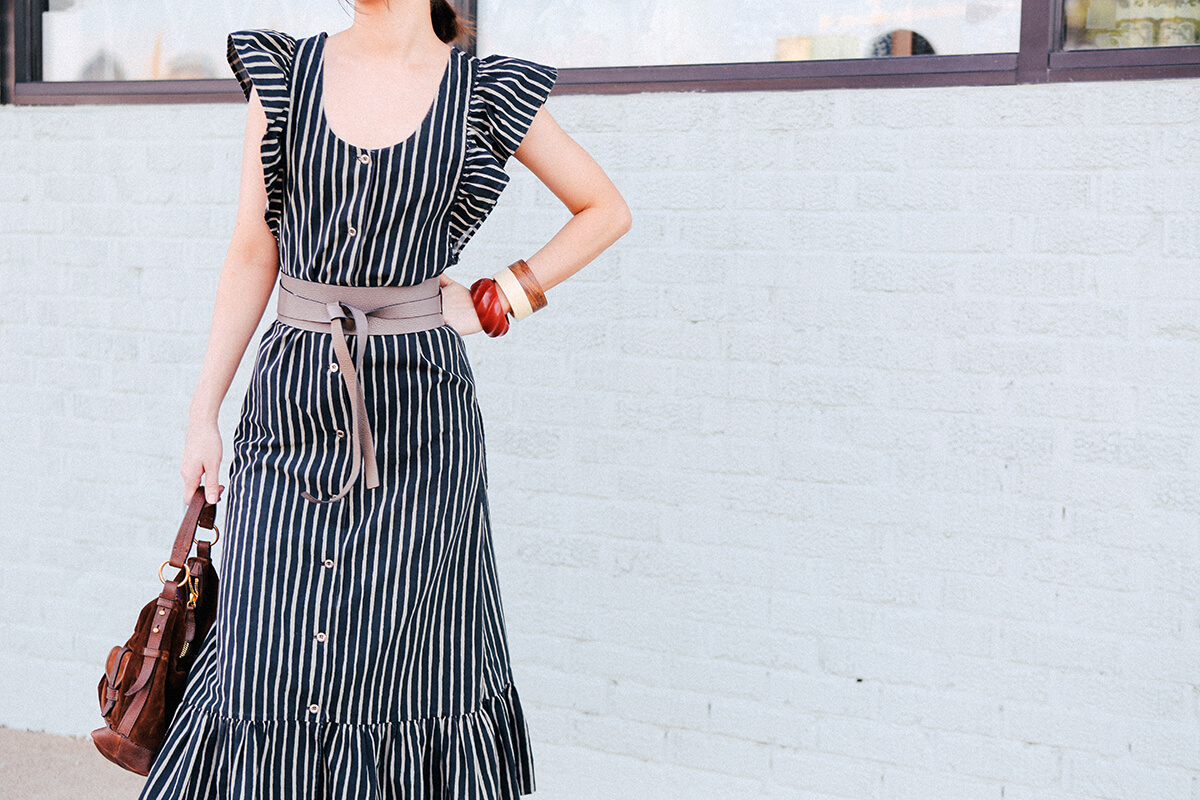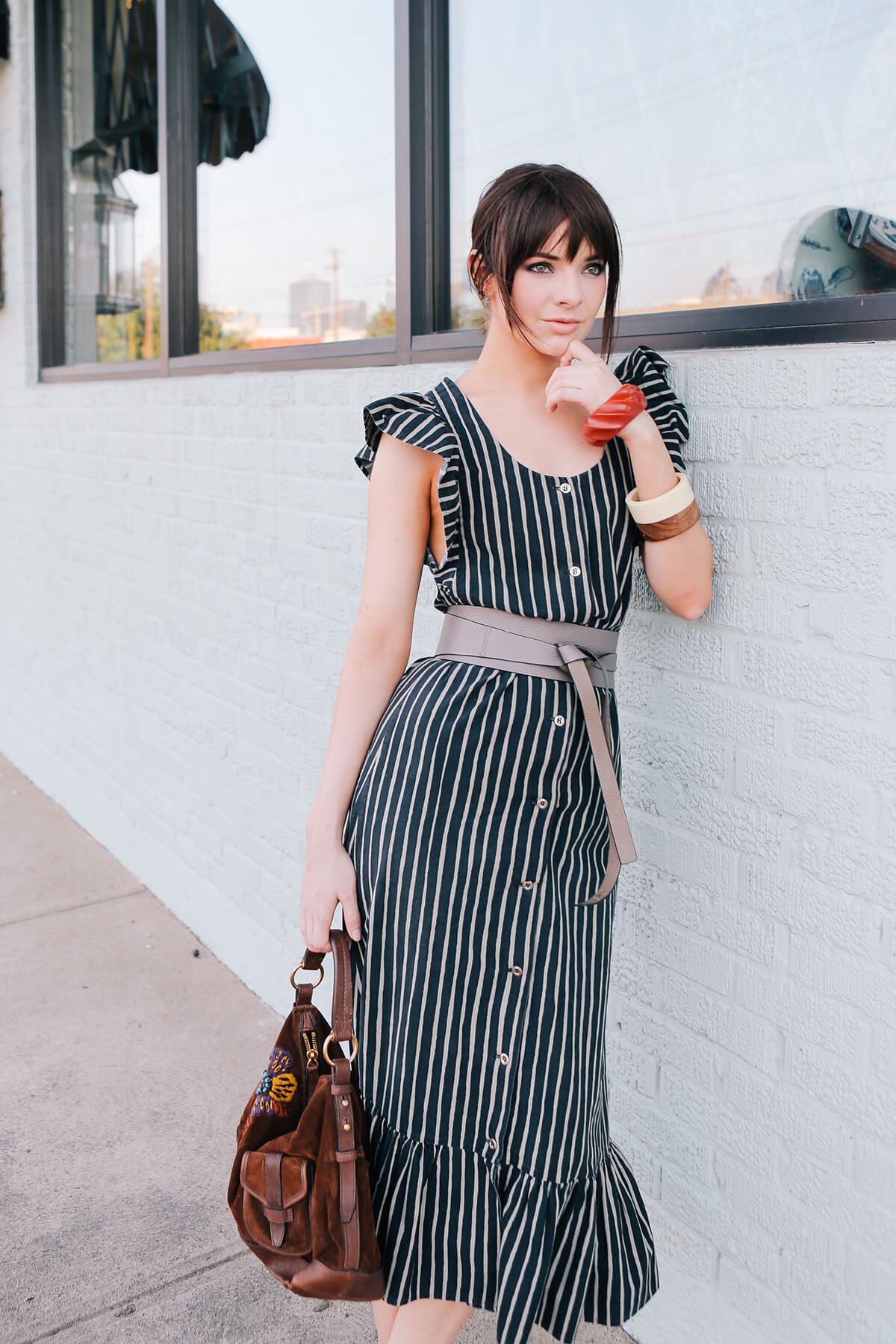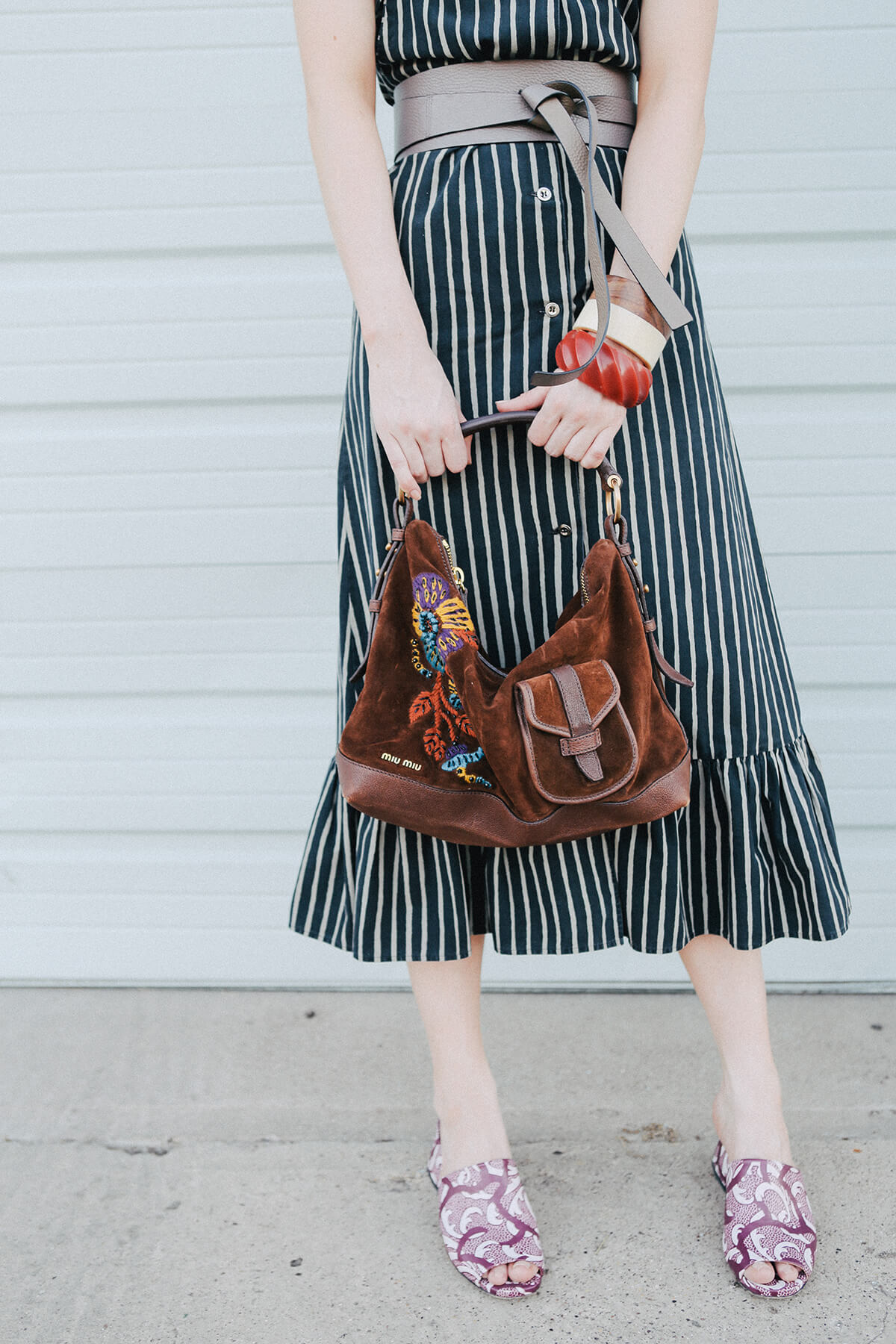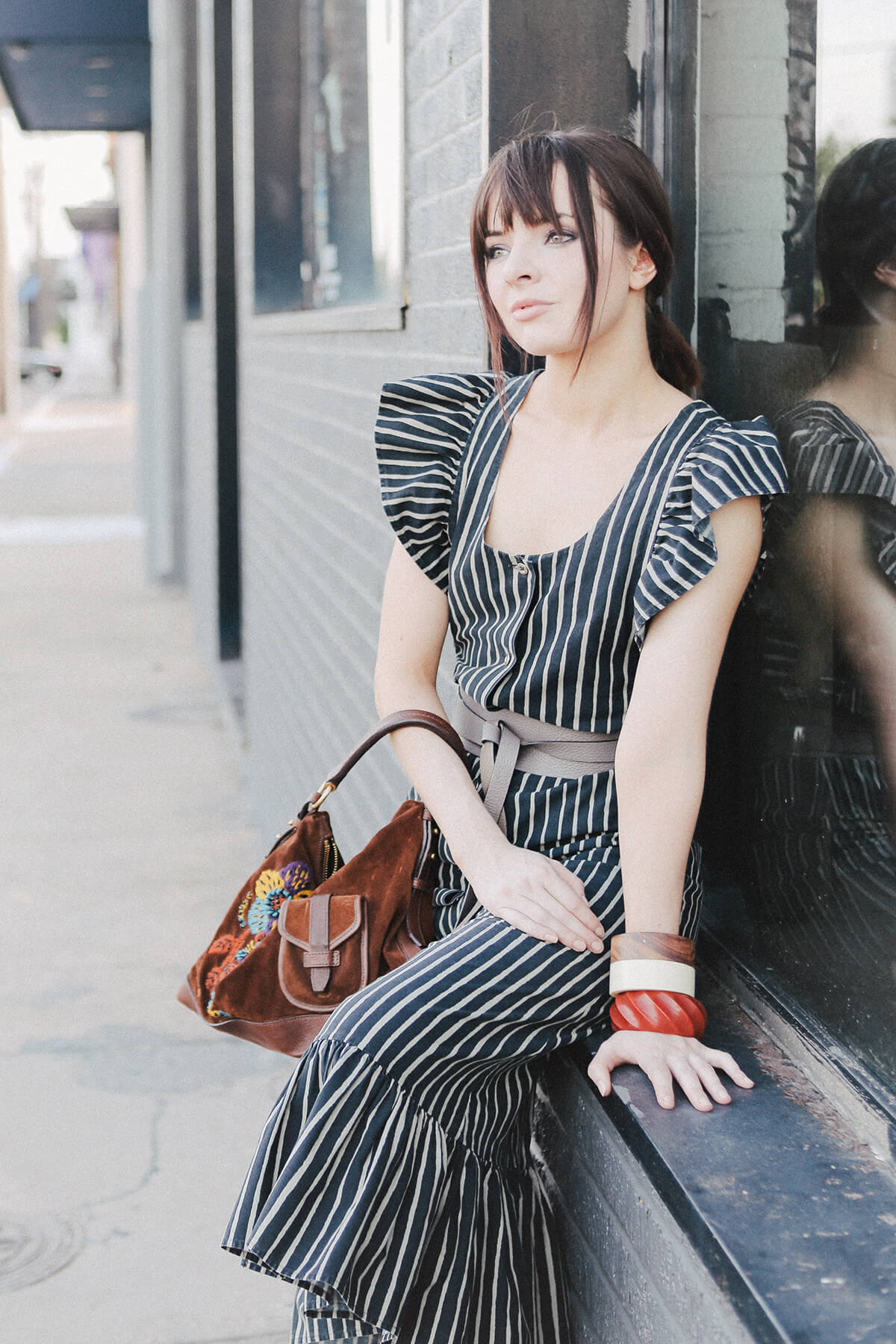 I ordered this Marimekko dress from Spunk Vintage a few weeks ago, knowing it would be the perfect thing for these hot summer nights. It's a gorgeous piece, I love the shoulder ruffles and scoop neckline!
I own a million belts and they get the most use out of any accessory in my closet. Wrap belts are the glue that holds my wardrobe together. If I find a shirt dress at the thrift store that is a few sizes too big but I love the fabric? I'll cinch it with a wrap belt! If the elastic of a well-loved vintage skirt goes out, I'll just hoist it up around me with a wrap belt. I have about five of these belts that I love, including this Kenzo wrap belt. I am coveting this wool wrap belt from Cecilie Copenhagen at the moment. You can never have too many…
This suede Miu Miu bag is a 90s hand-me-down from my mom, I think she got it at an estate sale. I have had it for a few years and even though it's almost dated and kind of 00's Nicole Richie, I just love it. The night I wore this I showed my friend Fred the bag and he just started cackling because it was so late 90s. Now it makes me laugh too, I'm going to make it my bag of the summer. Haha!
Wearing a 70s Marimekko dress with a Kenzo wrap belt, Dries van Noten shoes, and Miu Miu embellished 90s/00s handbag.