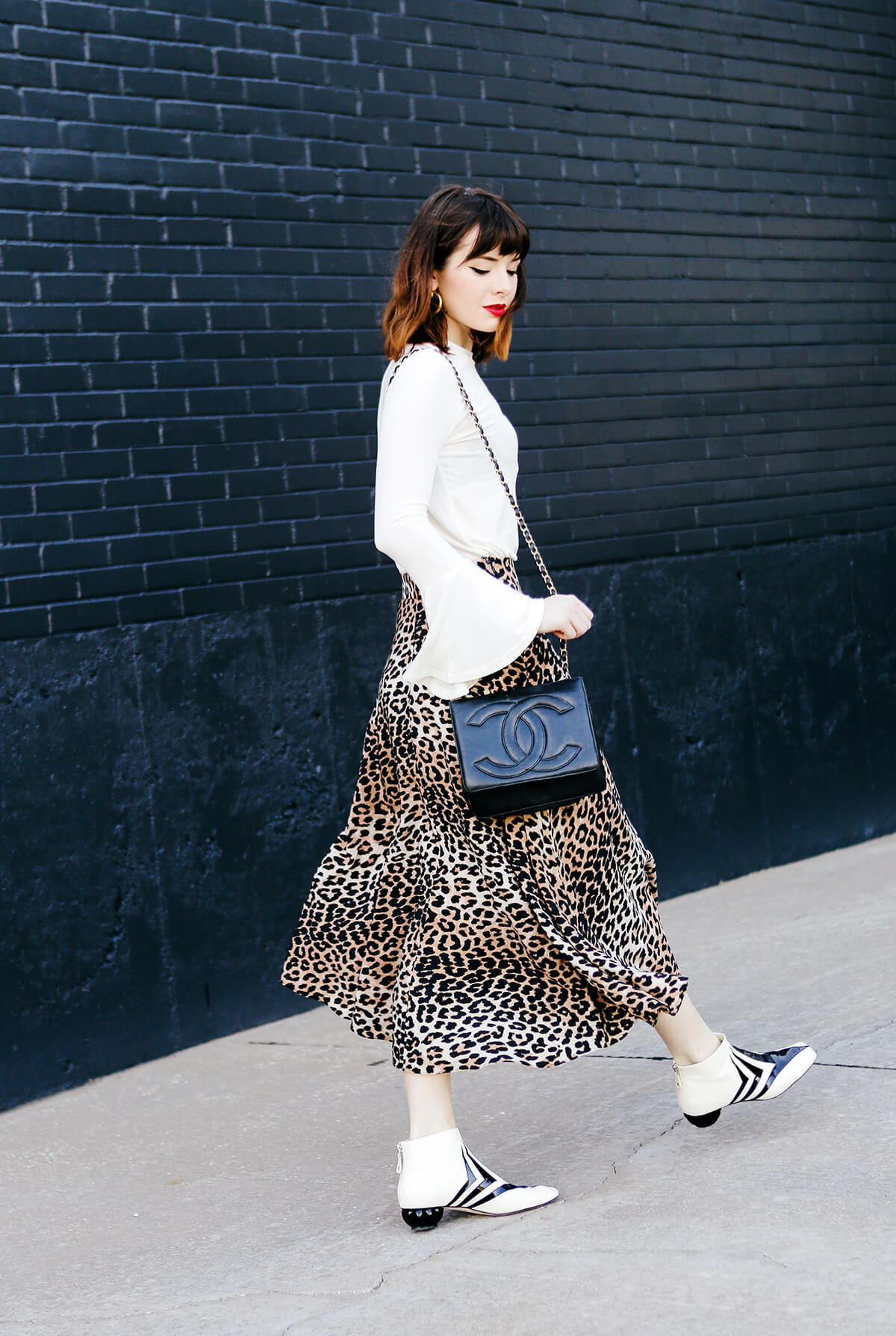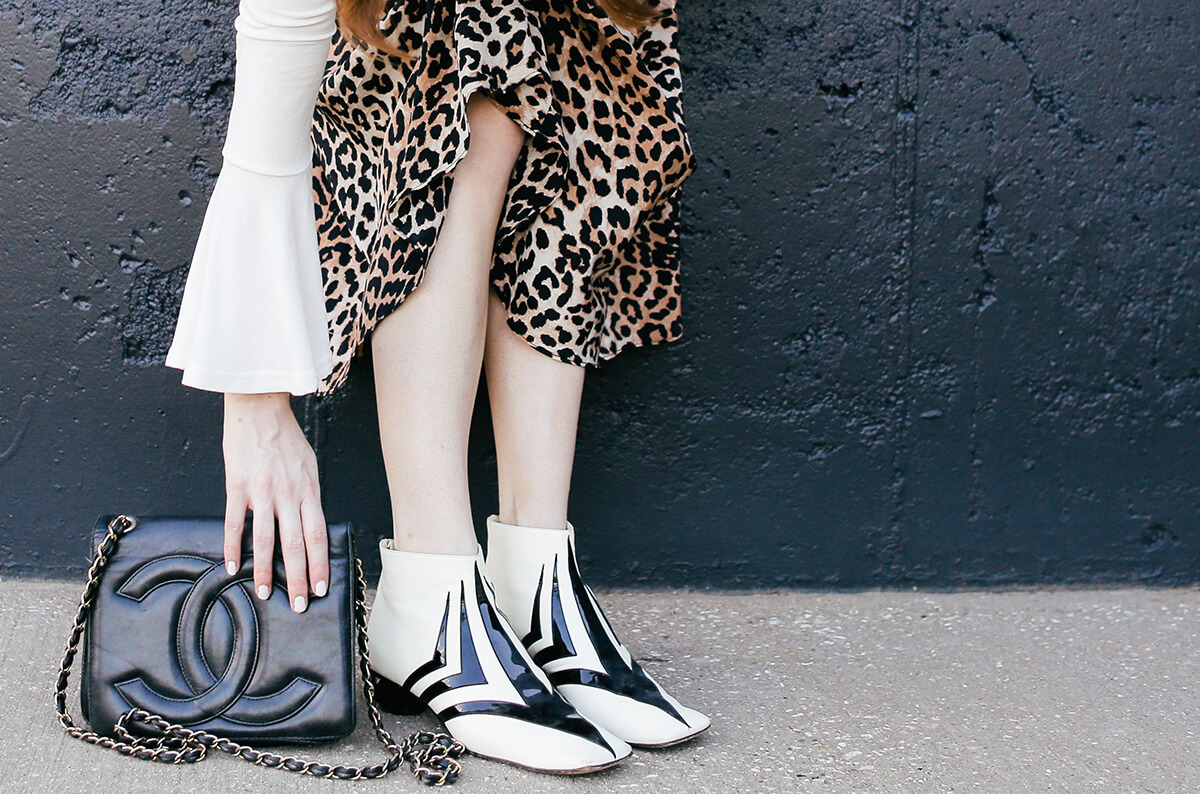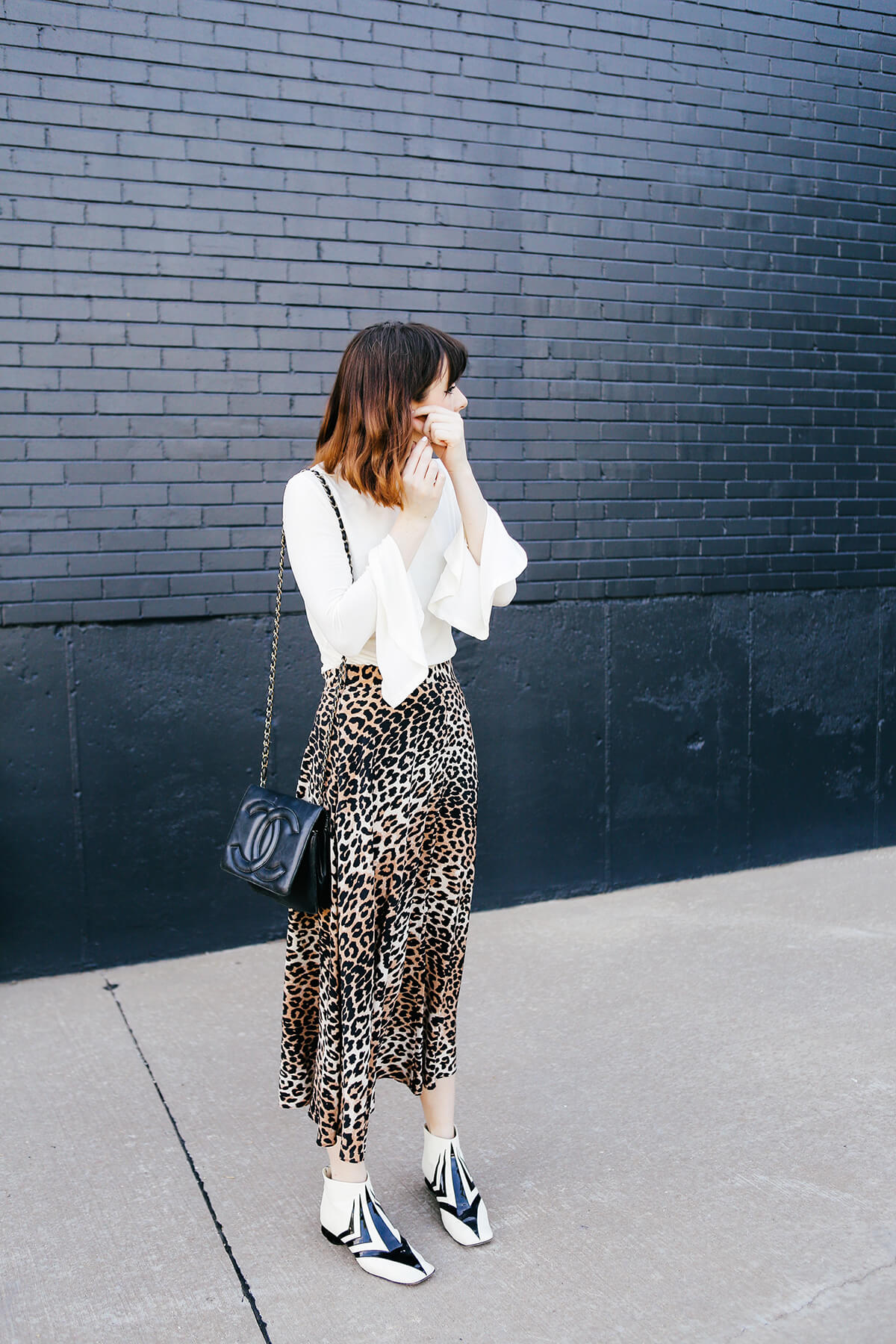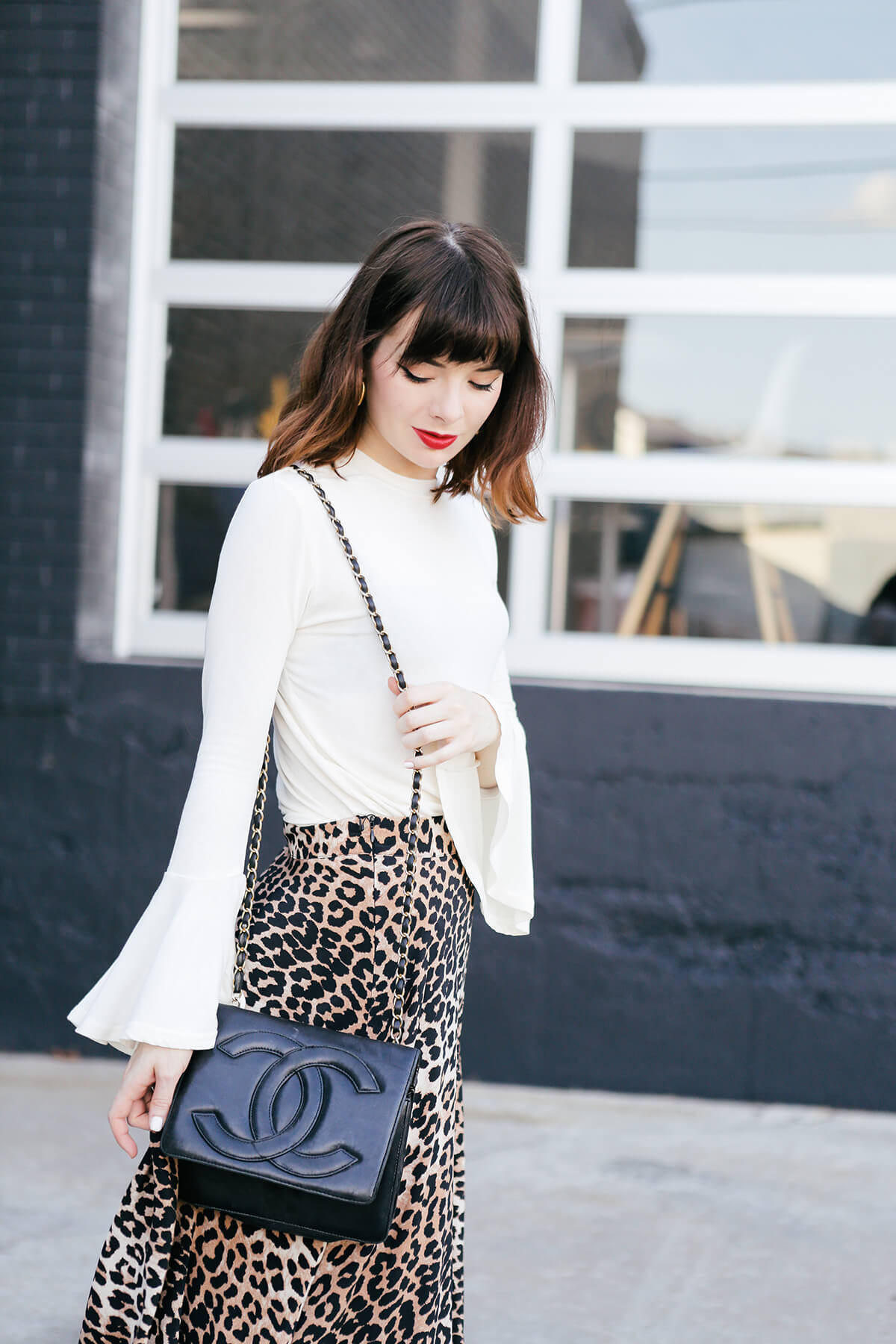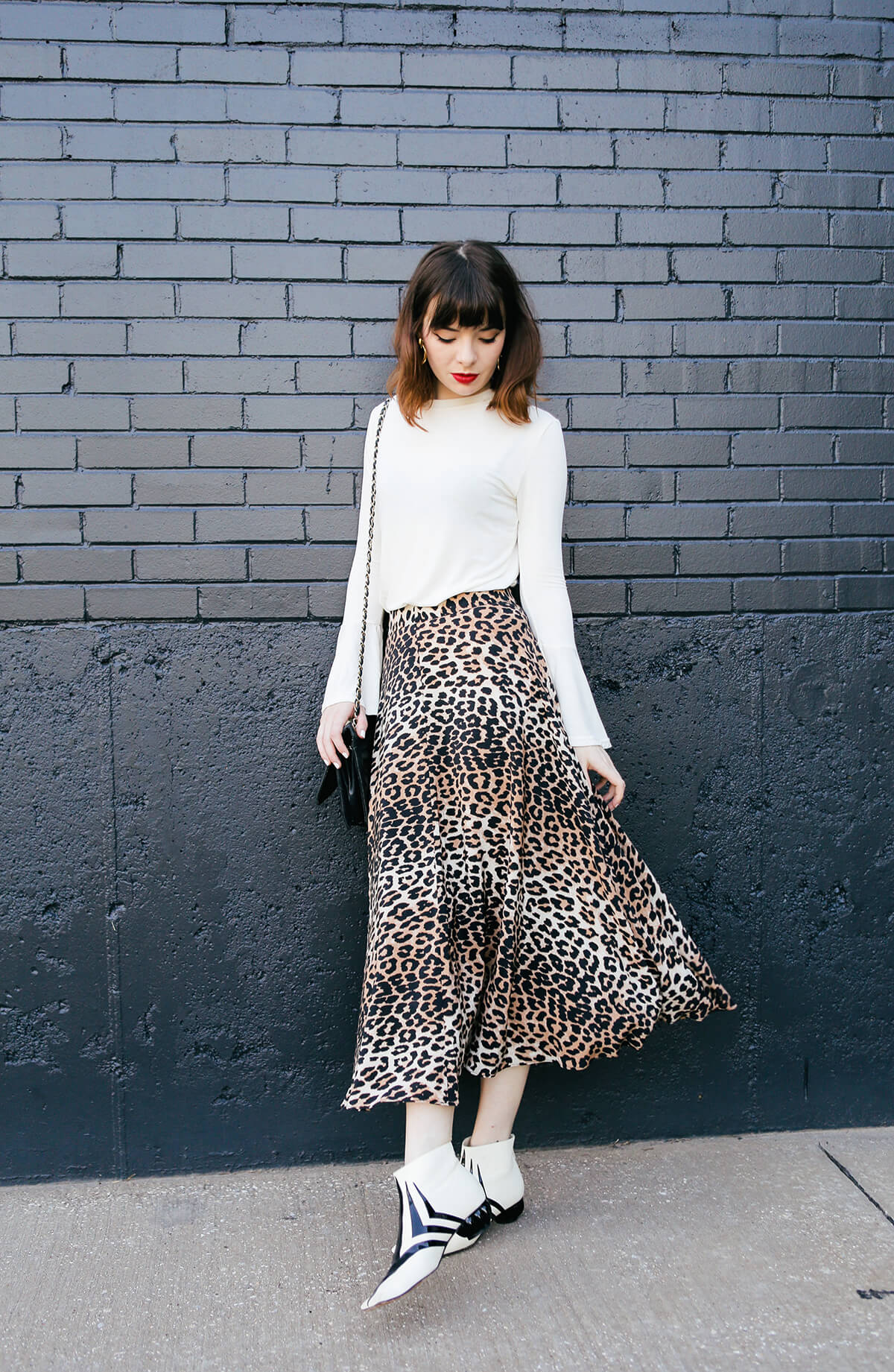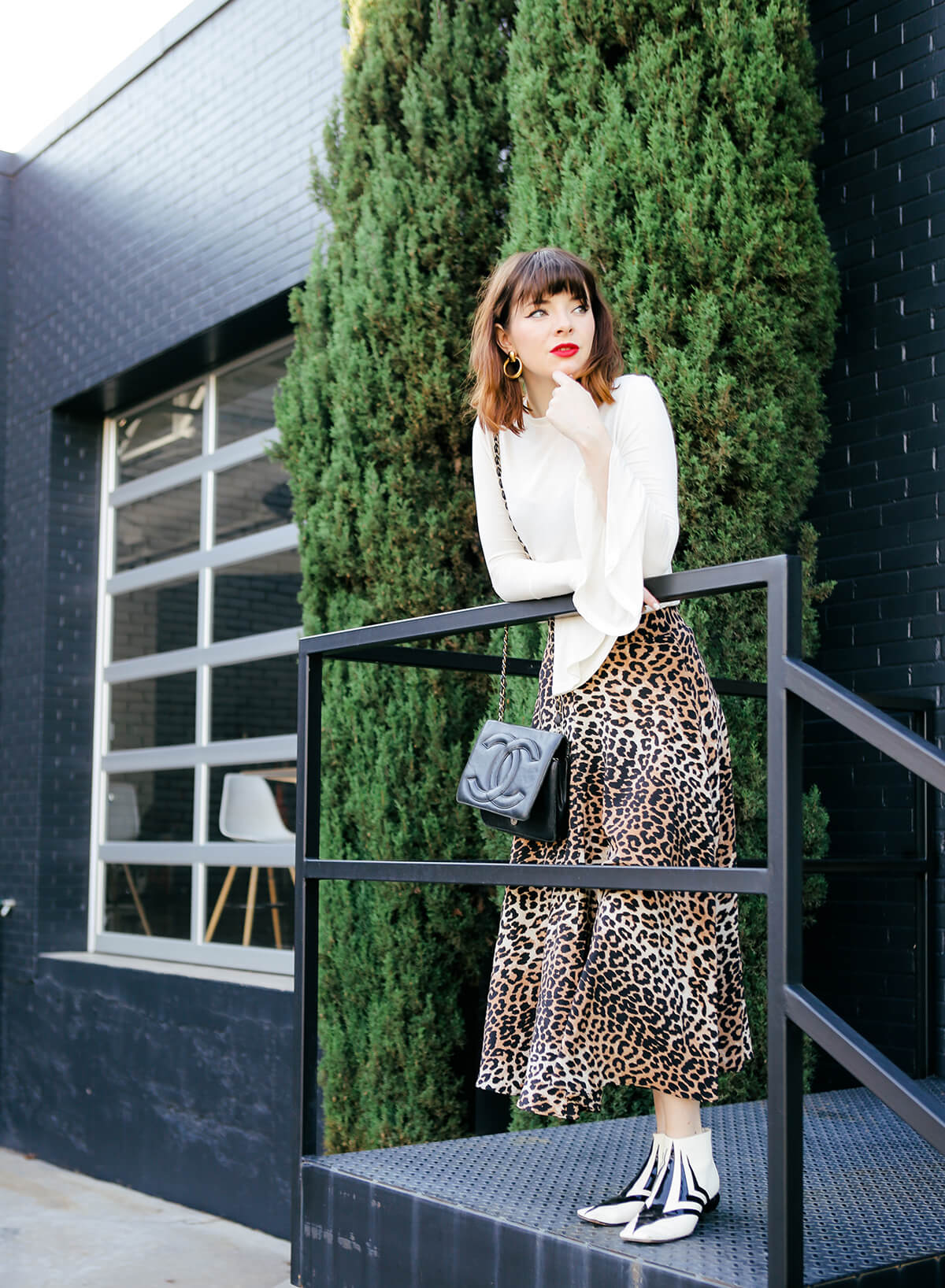 These boots are possibly my favorite in my closet. They are from Chanel's spring 2012 collection and when they went on sale I had to get them. They were so one of a kind! Shoes like this are timeless because they don't conform to any trends. I love them with this leopard silk midi skirt by Ganni I recently picked up in Portland at WM Goods.
I don't have pierced ears…these hoops are clip-ons and tend to hurt after a little while. I am always contemplating piercing my ears but have never done it for some reason.When I see a pair like these earrings by Charlotte Chesnai I really want to! Such a fabulous take on 80s modernist jewelry.
Wearing a Ganni silk midi leopard skirt (similar by Topshop here) with a flare sleeve t-shirt, Chanel boots, and vintage Chanel bag.