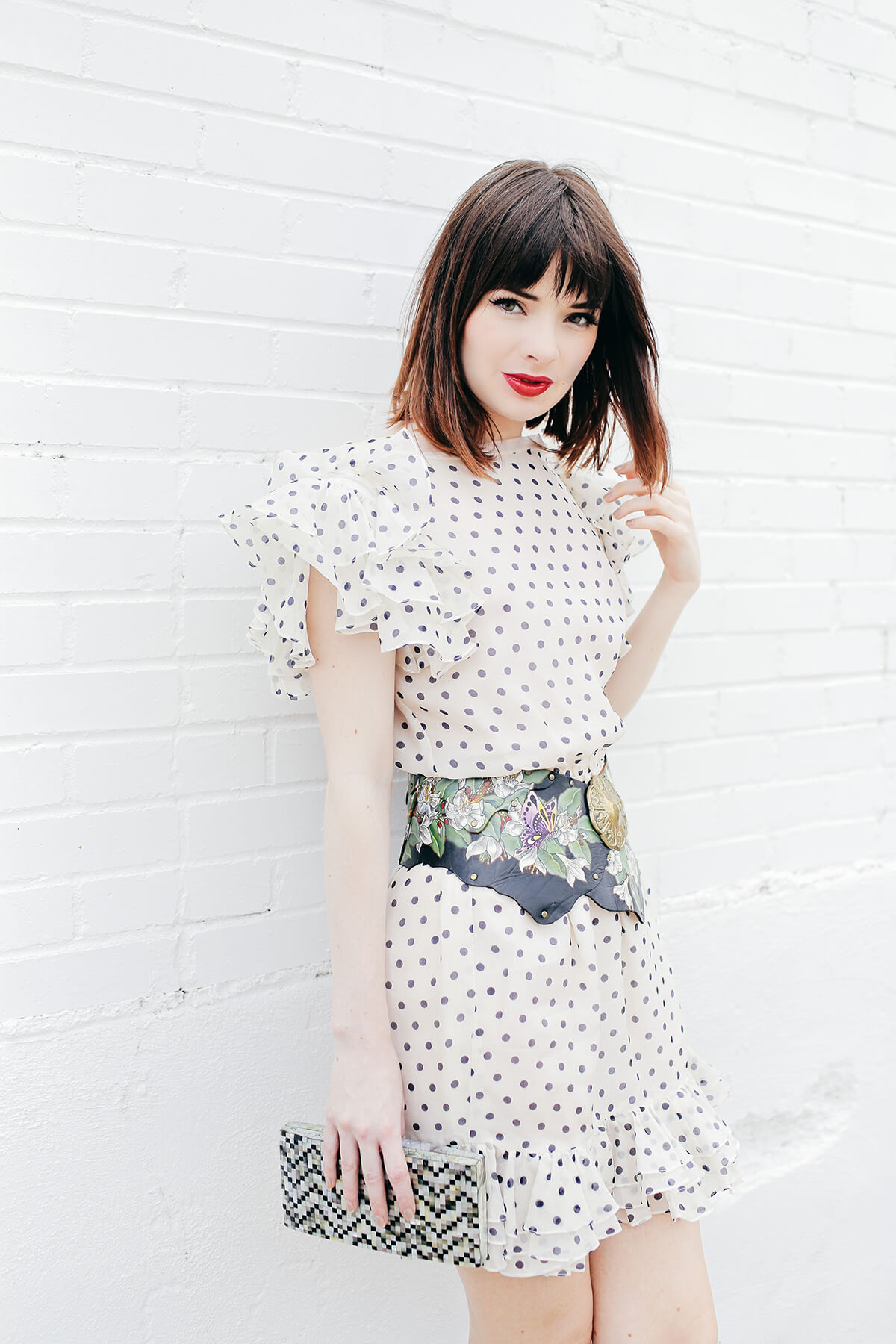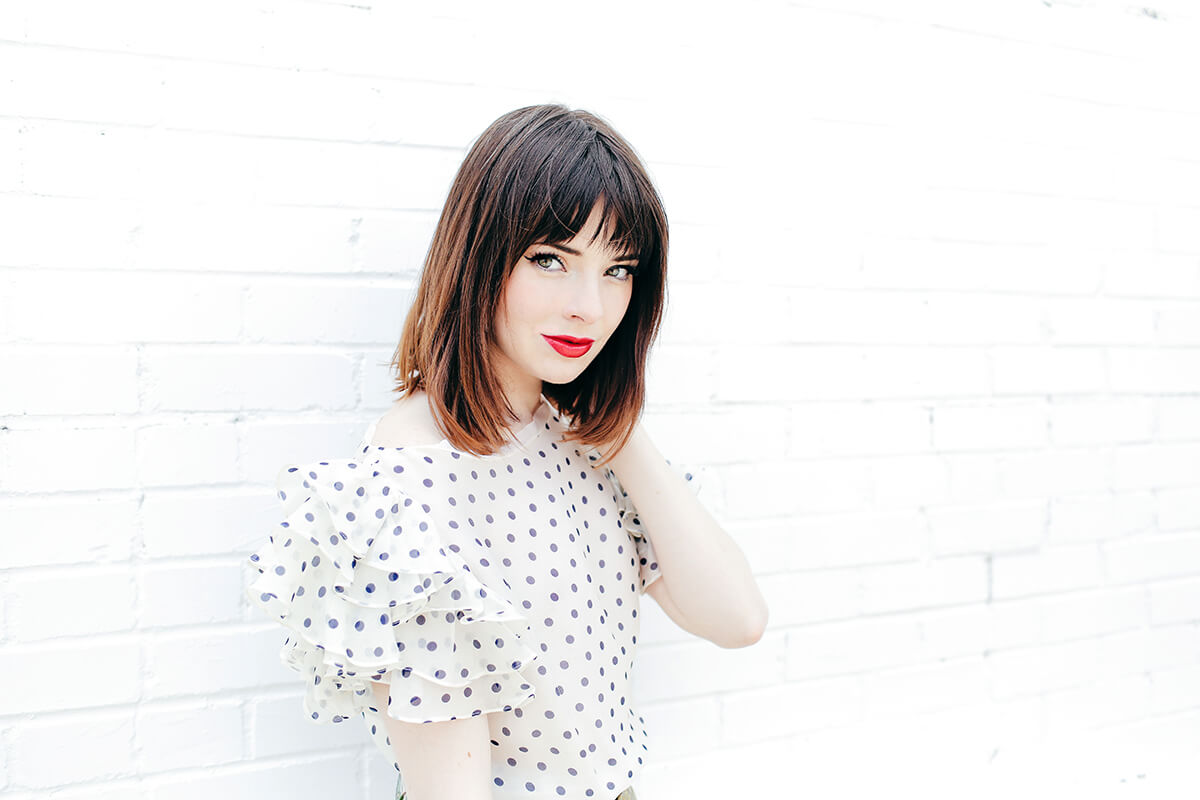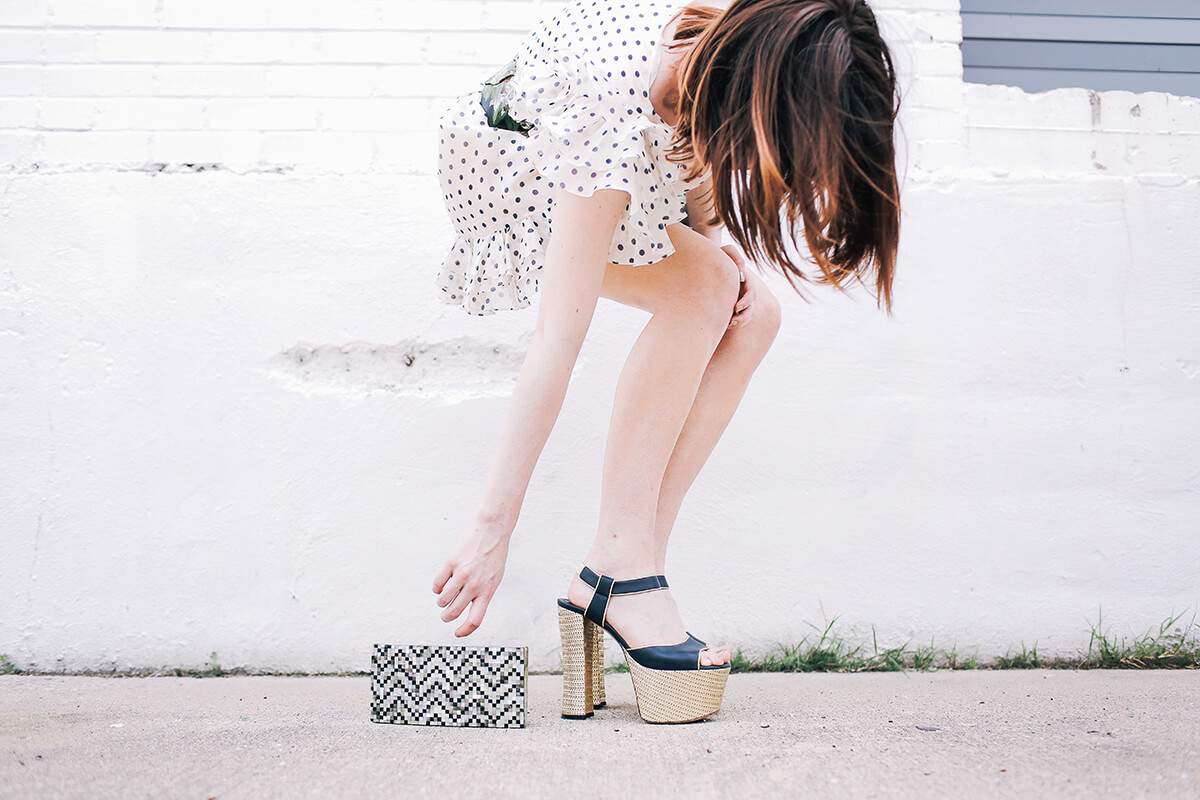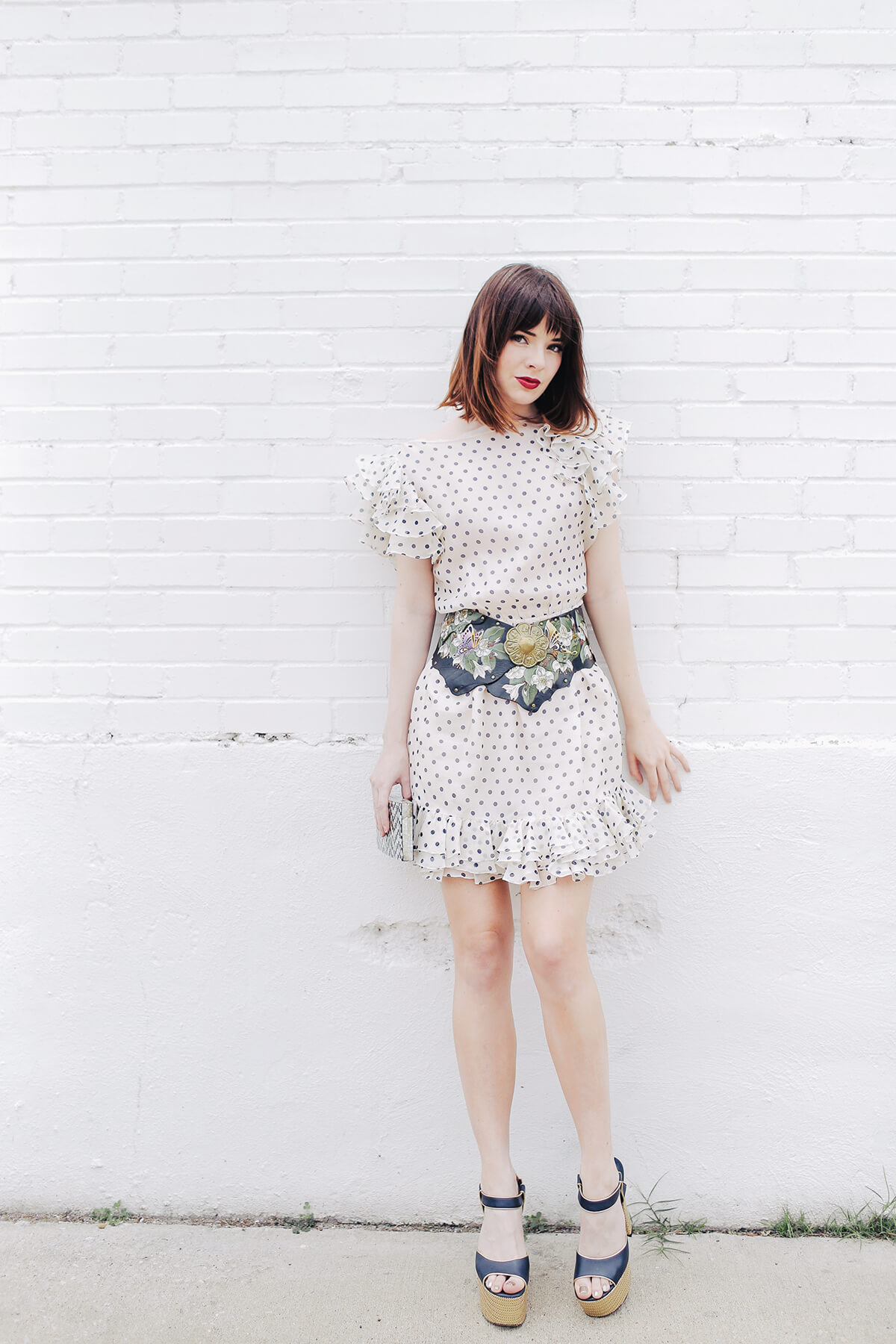 I have so much love for this little 80's number. It's Miss O by Oscar de la Renta. My mom found it at Garment Modern one day and snagged it for me. Thanks Mom! The disco sweetheart vibe of this dress inspired me to pull out my craziest platforms. They are Yves Saint Laurent, way before Hedi's time there. These shoes may not be the most practical (I did an amazing face-plant in them at a party one time, it was really spectacular) but I love them more as time goes on. I would fall on my face again and again for these shoes, is what I am saying. I'm ride or die for these shoes.
And yes, I am wearing that 70s hand painted belt again. I'm going through a phase with it!
Wearing vintage polka dot dress (similar flirty dress on ASOS here) with Yves Saint Laurent platforms and Nathalie Trad box clutch.