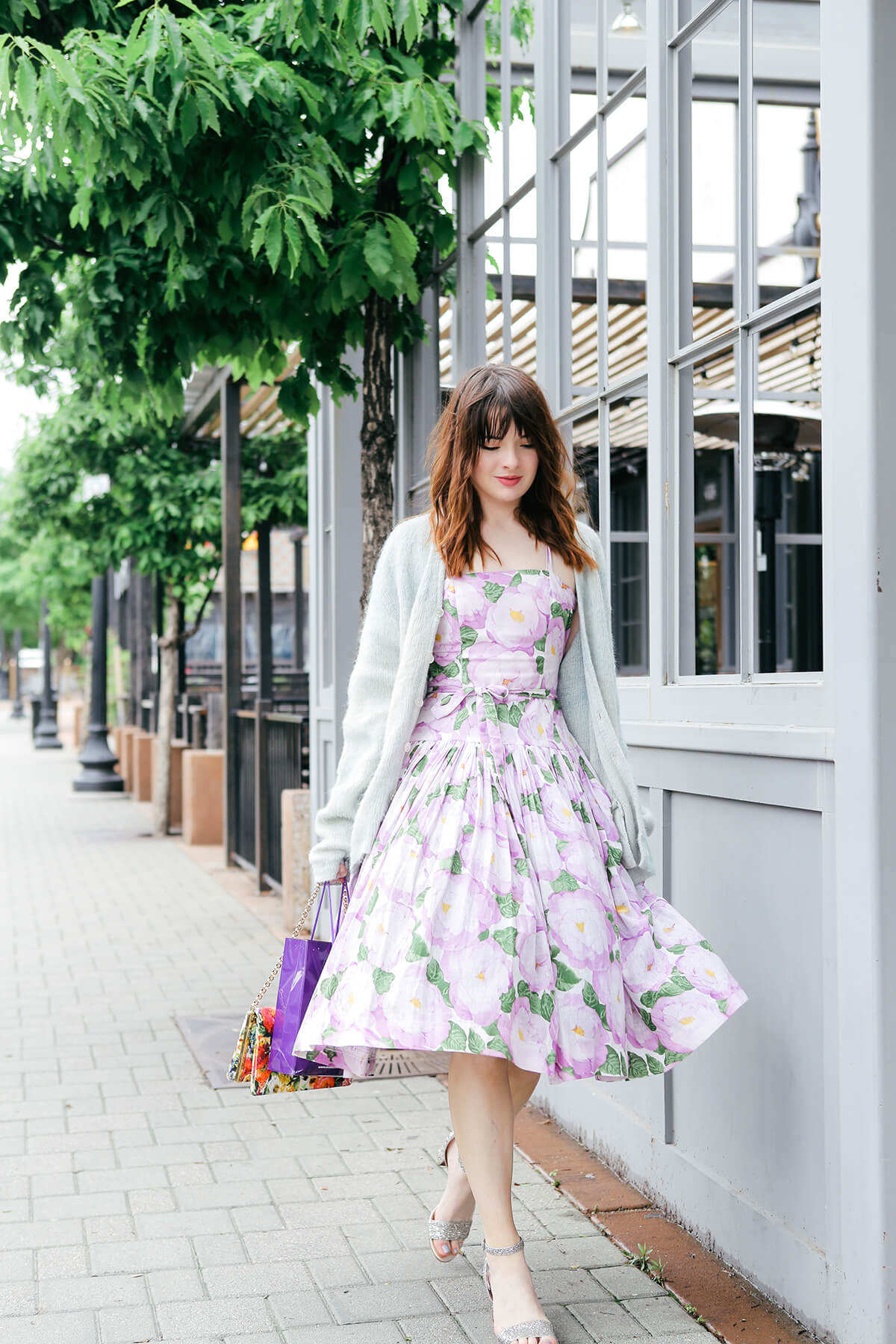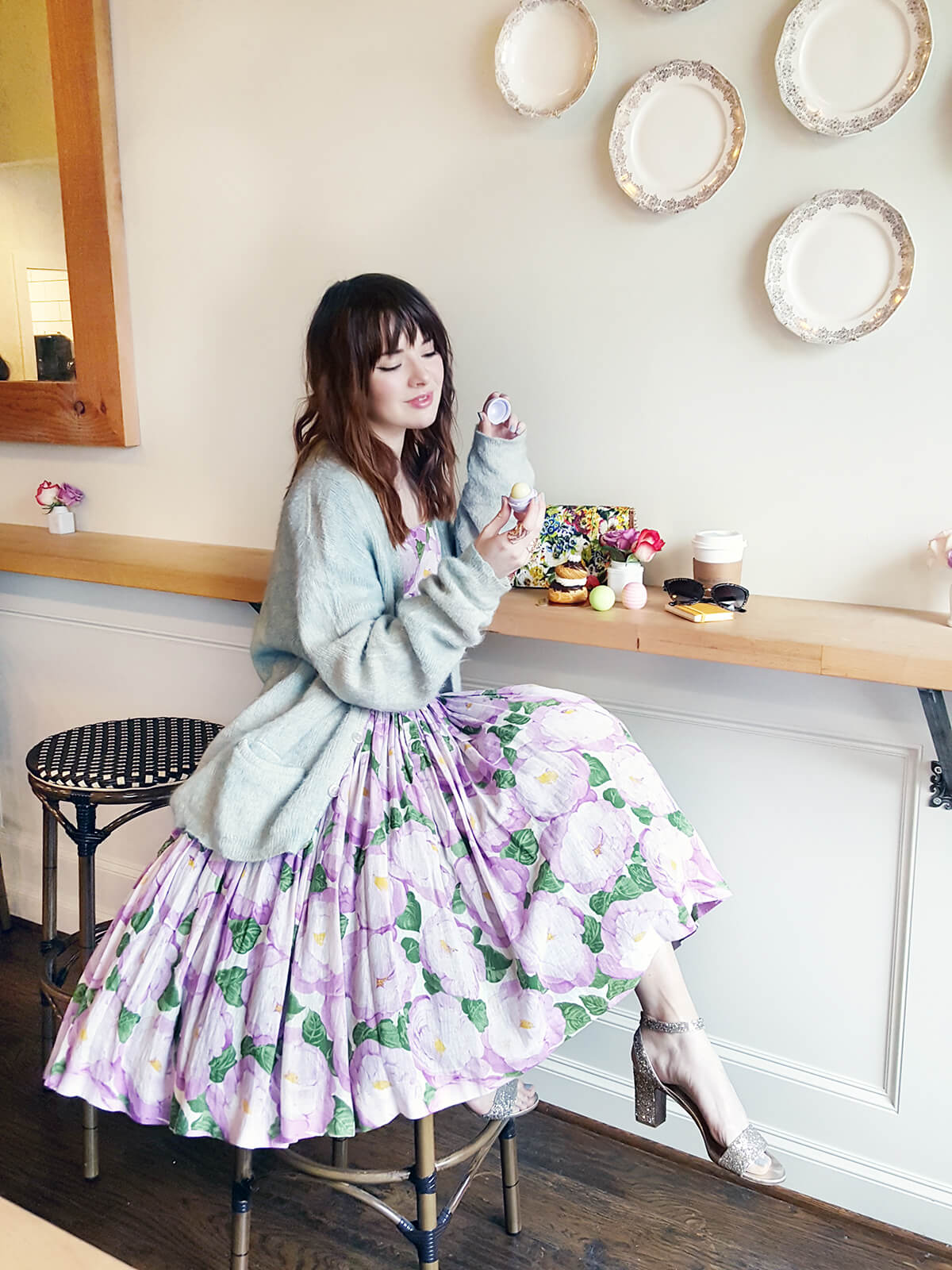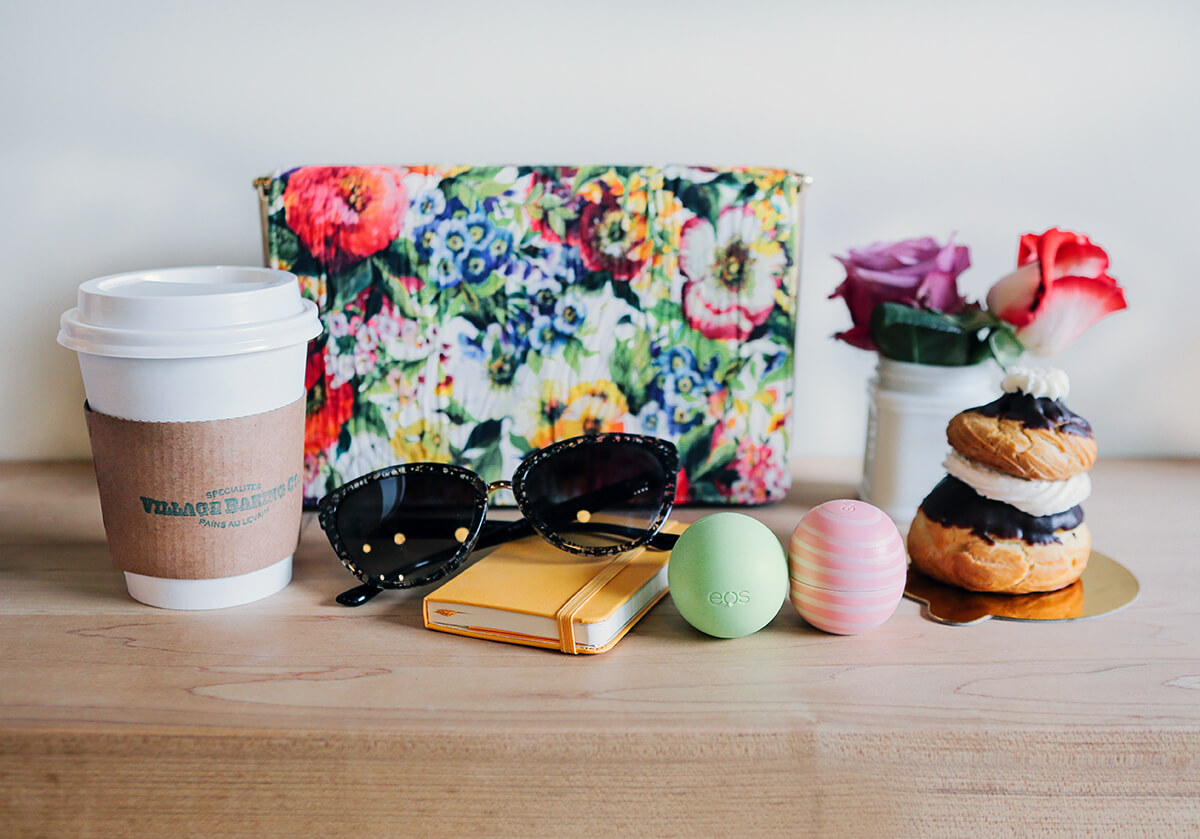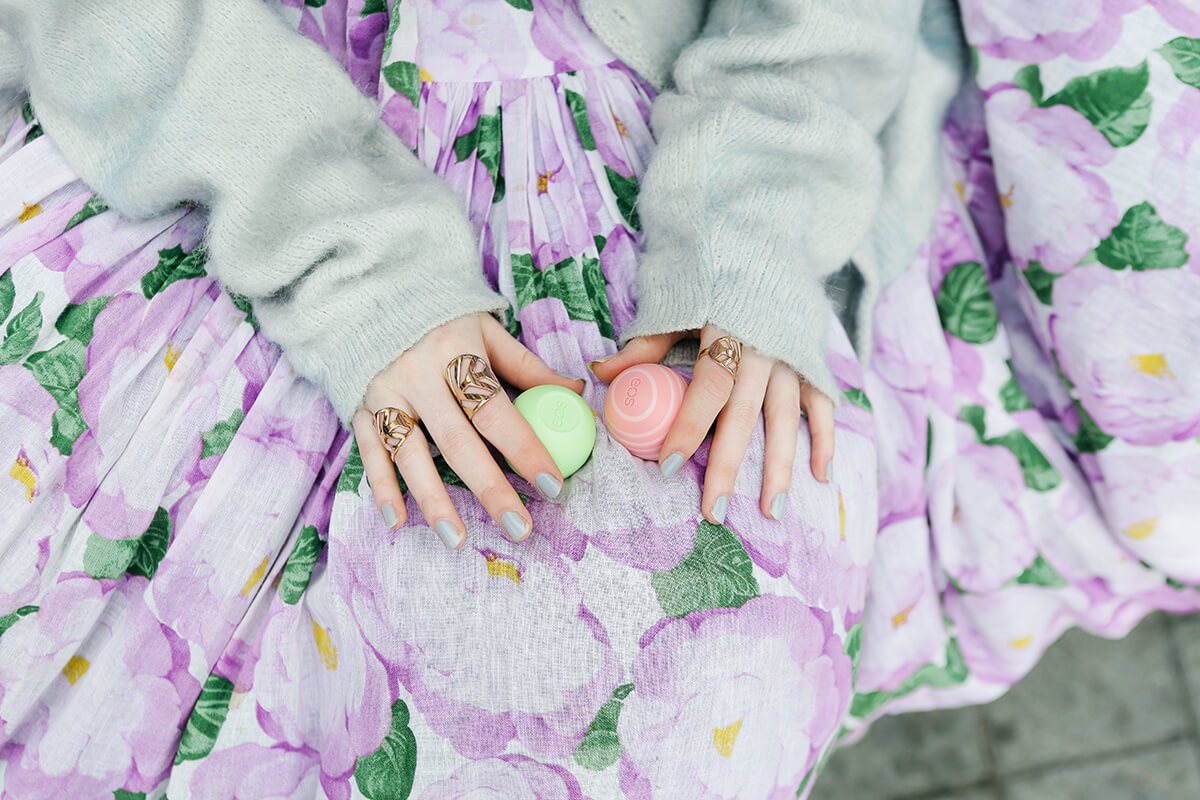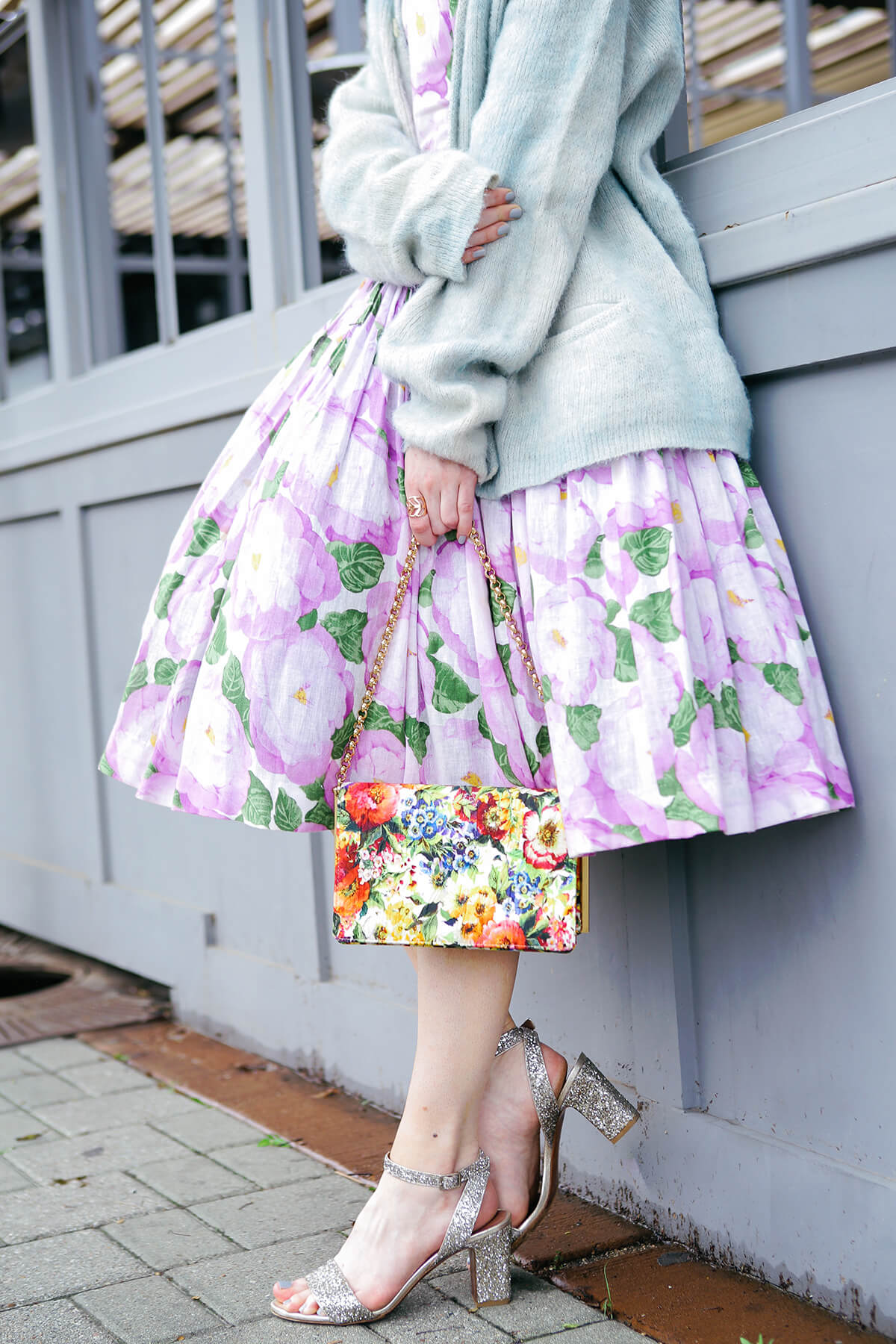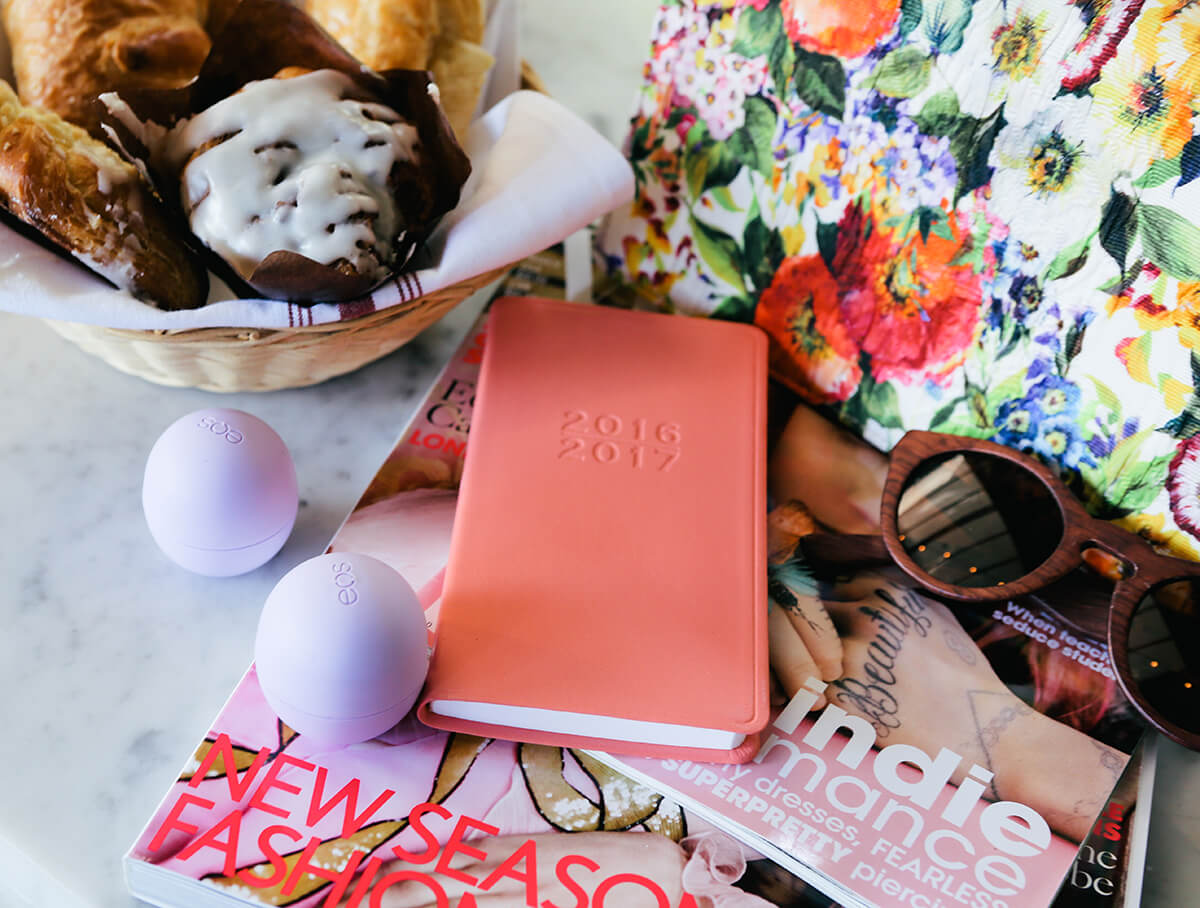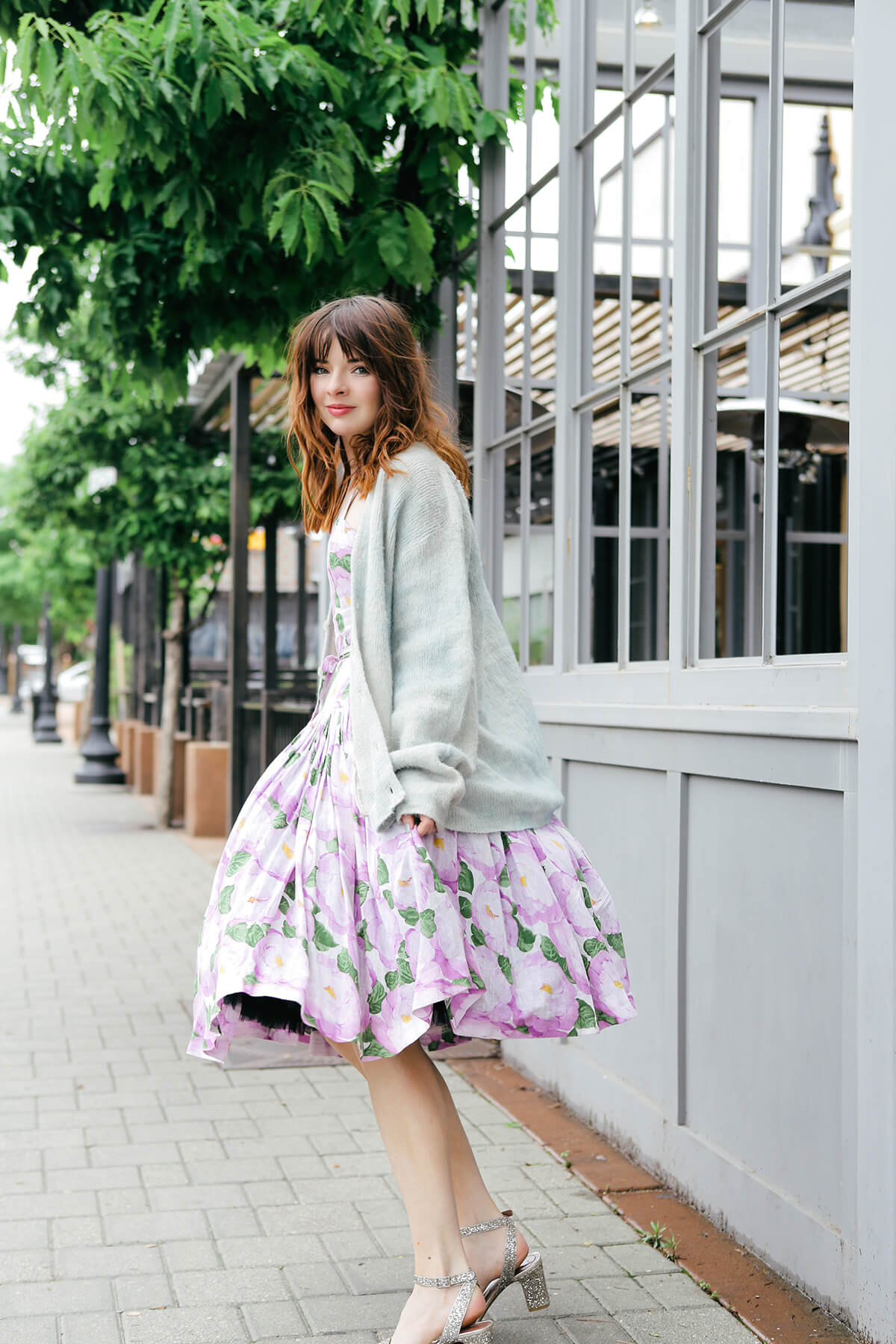 We've had two dreary weeks of non-stop rain. I love spring storms but after ten days of clouds, you can start to feel a little down in the dumps. When I woke up on Monday to yet another gloomy forecast, I decided to a) put on something other than a grungy old sweater and b) get out of the house and do something fun that would brighten my mood!
One of my favorite rainy day hideaways is the cafe at Village Baking Co. My boyfriend and I are pastry fanatics, and we love to bake at home ourselves. The sweets at this bakery always inspire us. I packed up a notebook and some magazines and a purse filled with colorful EOS lip balms. They smell so good and I always have at least one in my bag to smooth my chronically-chapped lips. My favorite is the swirled pink balm is Coconut Milk flavored lip balm. I am obsessed with anything coconut flavored! They look as cute as the cream puff I got that afternoon, I love the picture of them together
Thank you EOS for partnering with me on this post! We had the best rainy day and the lip balms were the perfect finishing touch.
Wearing vintage 80s dress with an ASOS tutu, Dolce and Gabbana bag, and Tabitha Simmons shoes.