Snaps from the weekend in New York! It was a wonderful trip, always too short. I guess this is my first blog post with my new hair! I loved how it turned out and I am seriously loving the low-maintenance cut. Thank you to my friend Jessica Watts at Chad Rookstool salon for the amazing cut and Rachel at Hair by Charlie for the color! My hair feels so much healthier now. Changing it was kind of a sudden decision but I'm glad I took a chance! I was pretty scared going into it because red is a color that is very hard to change from. I'm going to spend a  few months stabilizing this dark brunette shade in my hair, then maybe I will go lighter. Maybe not, though. Kind of loving the dramatic dark color!
By the way, I did an interview with Byrdie right after I dyed my hair to discuss everything that goes into a big change like that. Go read it here!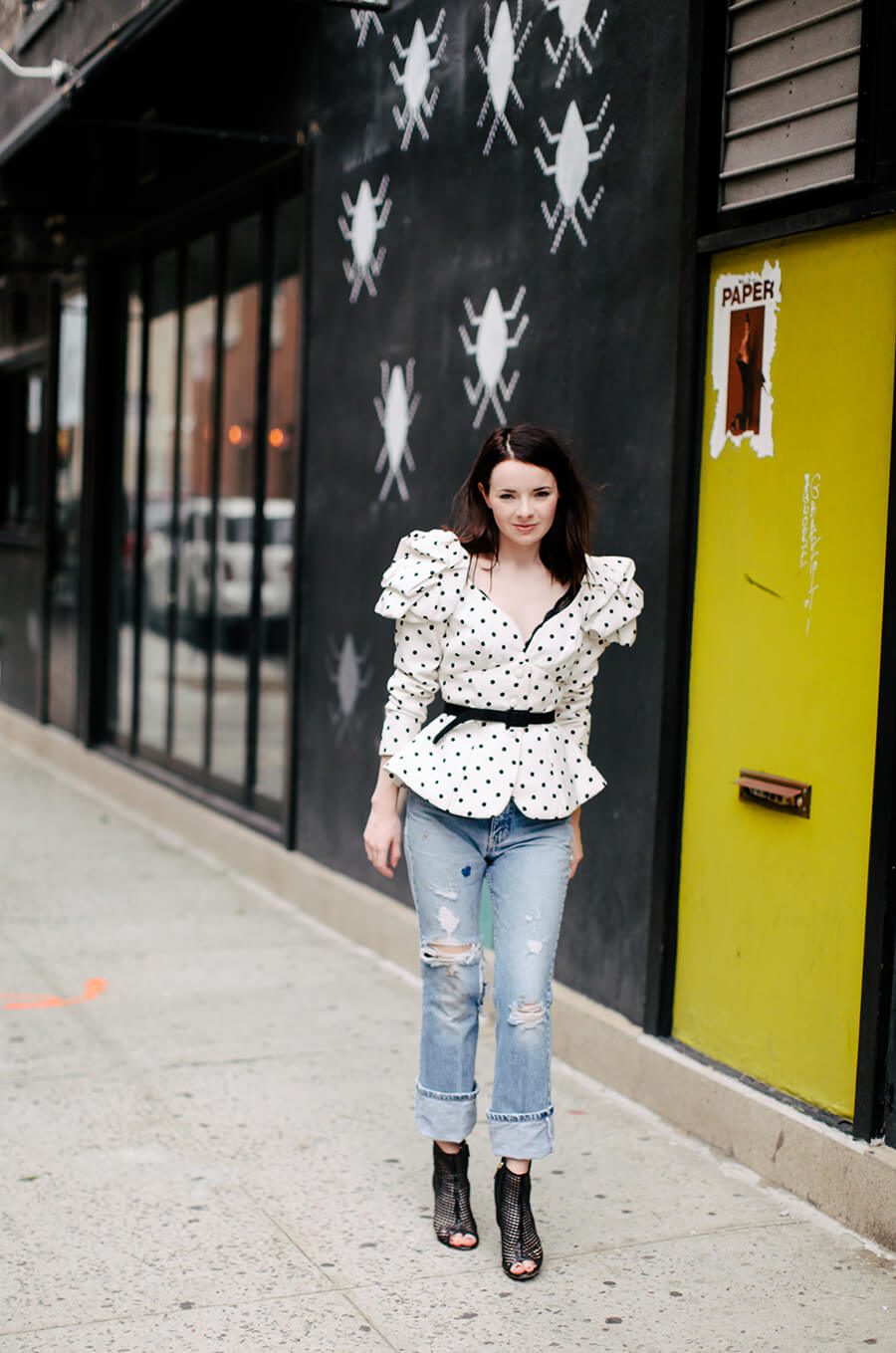 I was so excited to bring this jacket to New York. I am a massive fan of designer Vicky Tiel's 70s and 80s pieces. She did stunning couture evening gowns that went for all of the drama. If you want a juicy read, pick up her autobiography. Fascinating look into what it really meant to live Hollywood glamour!  This jacket's construction is really fantastic. It is as beautiful on the inside as it is on the outside.
Wearing vintage Vicky Tiel jacket with vintage Levi's and my beloved Jerome C. Rousseau boots.
I always stay at the Soho Grand Hotel when I'm in New York. It is home away from home for me! We love their patio tiki bar (called Gilligan's). The frozen watermelon margaritas there are lethal but so delicious. It was getting chilly at night and the leaves were starting to turn. Perfect weekend weather!
I am glad to be home and I have some projects going on that I am really excited about. My mom is redoing her whole house right now in items found only from the thrift-store. We've been hitting our favorite thrift shops every day for a couple of weeks now and the bounty she's accumulated is looking pretty incredible. Once the final touches are done I will post the big unveil here! Stay tuned.