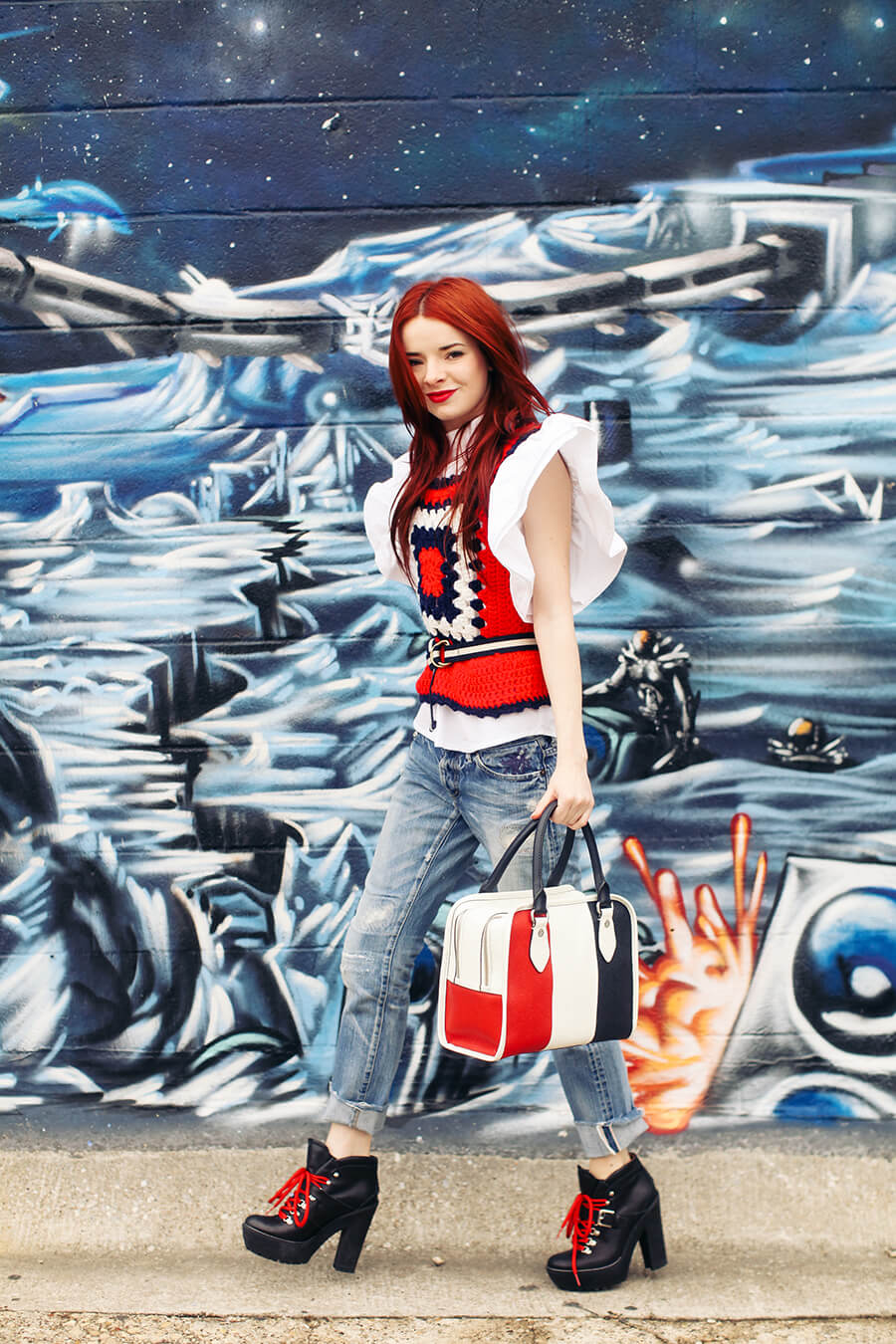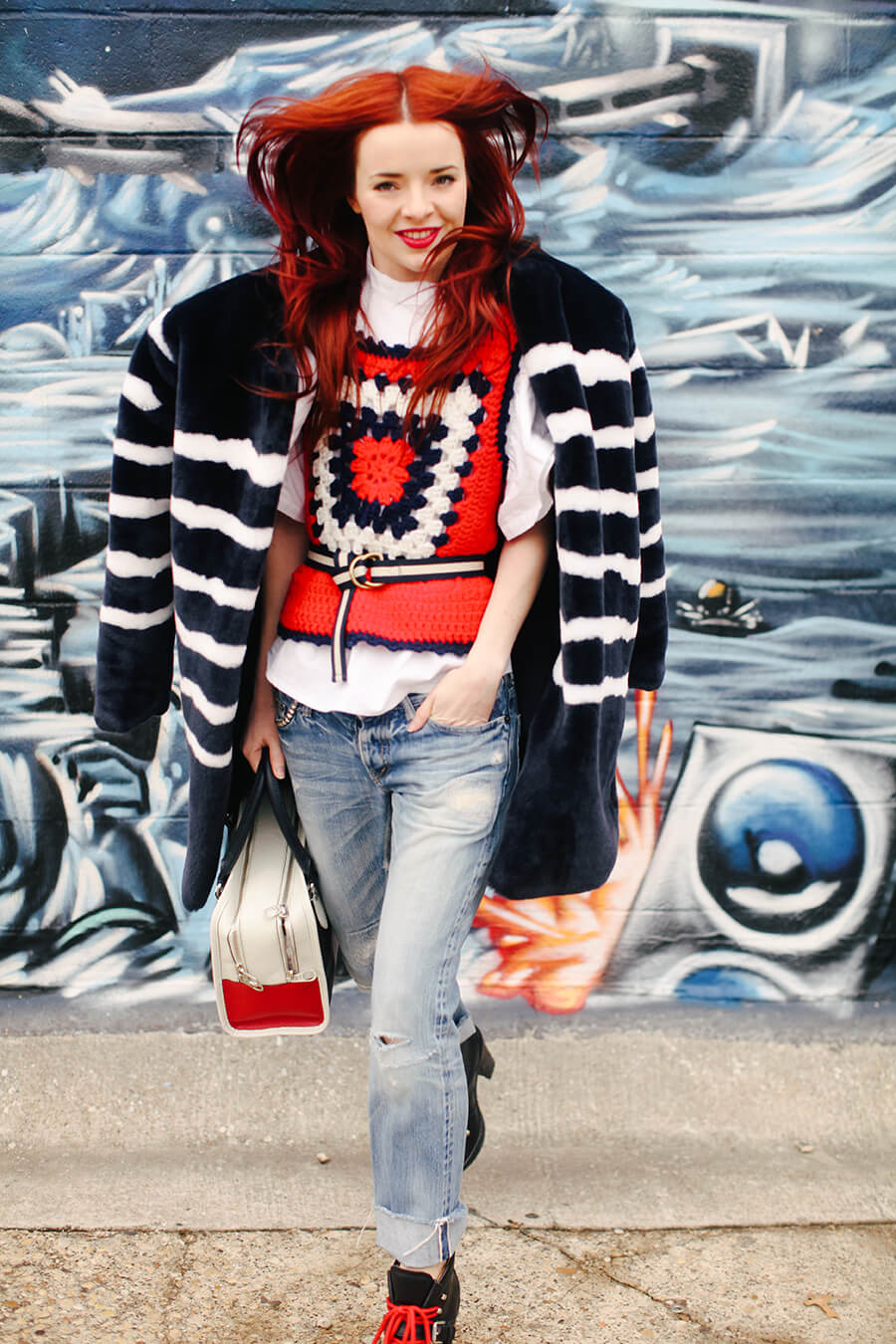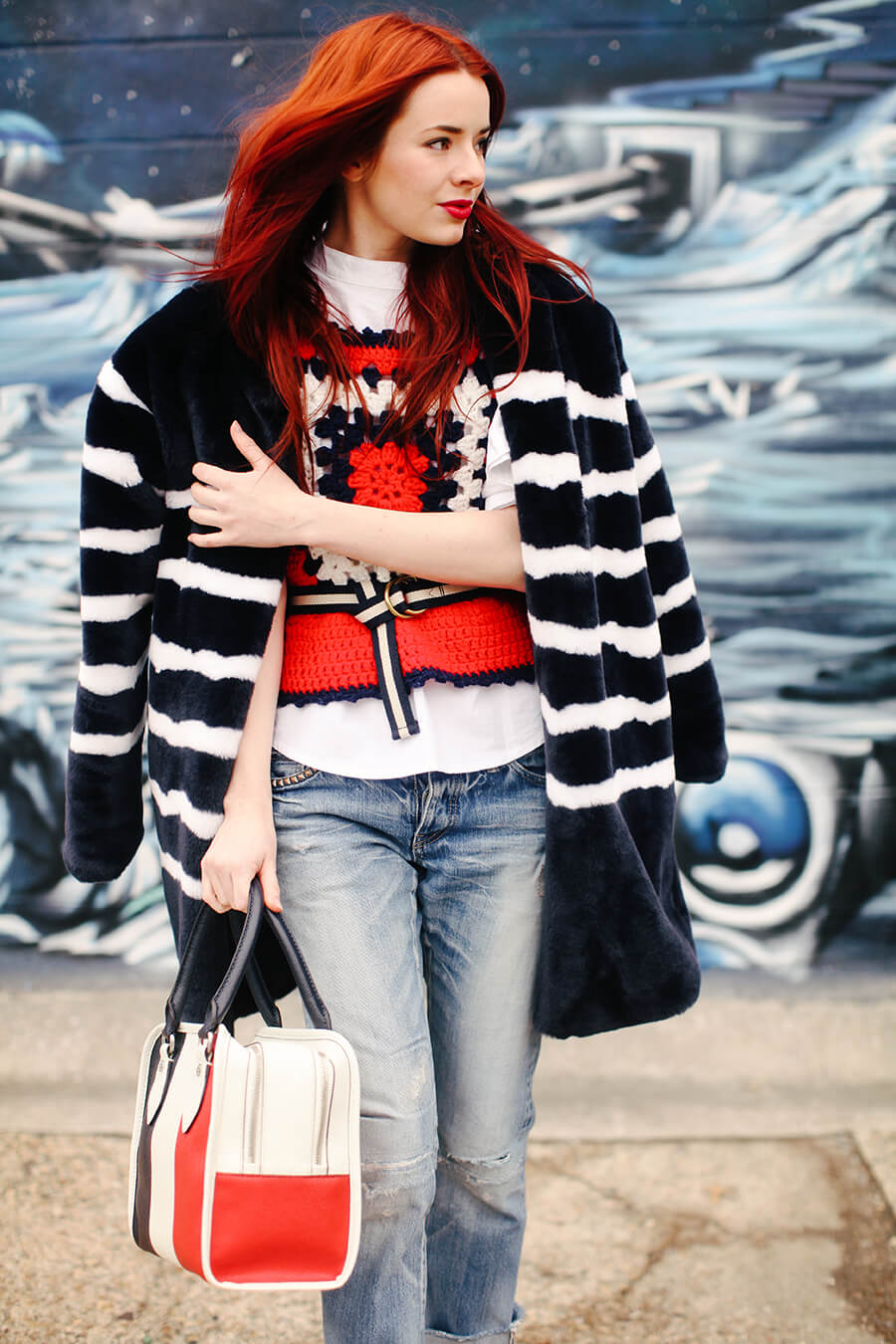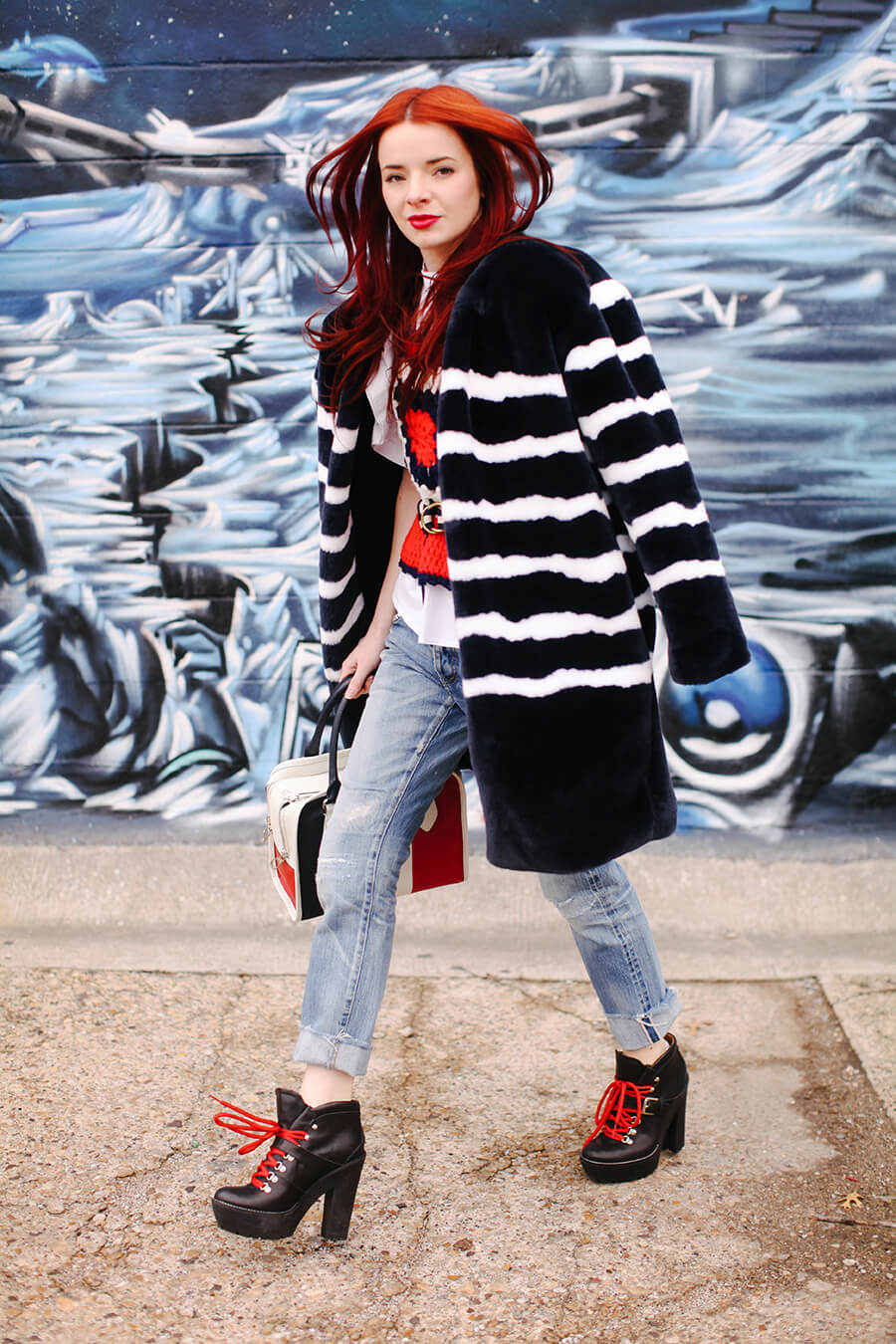 I couldn't pass up this colorful vintage crocheted vest, thinking of Miu Miu's resort collection. At just 19 dollars it was a tiny fraction of the price of  the Miu Miu. Pretty fun for a cheap thrill!
Also wearing: a Brooks Brothers Black Fleece handbag, a Stylenanda faux fur coat, Hysteric Glamour jeans, and Polo Ralph Lauren platform hiking boots.
I love the Miu Miu vests over the wild printed dresses and blouses, so inspiring!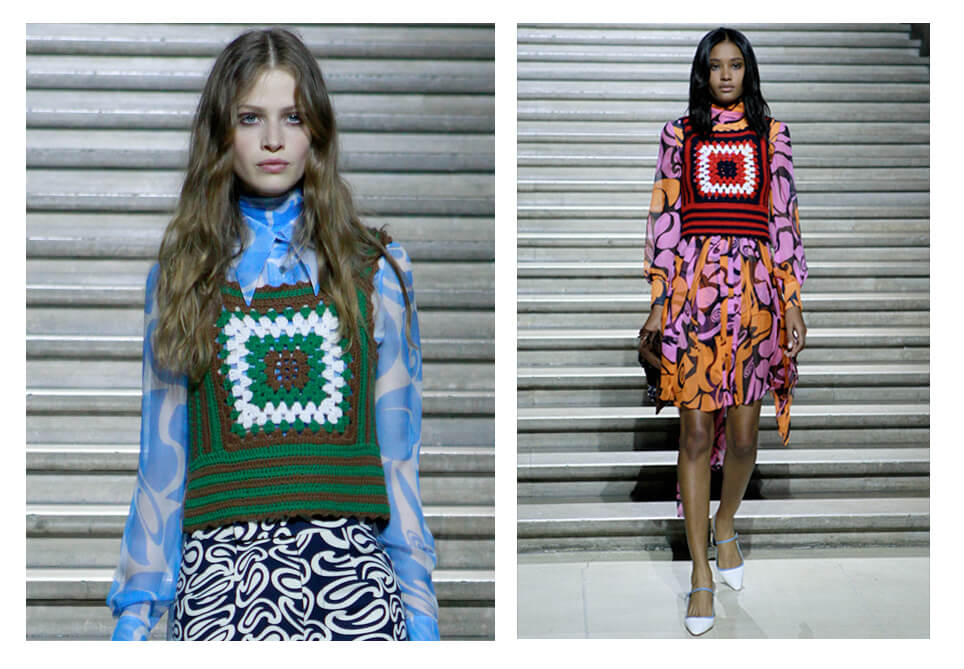 I also have to share this picture of Yves Saint Laurent holding a chihuahua in his crochet vest. It's just too adorable.