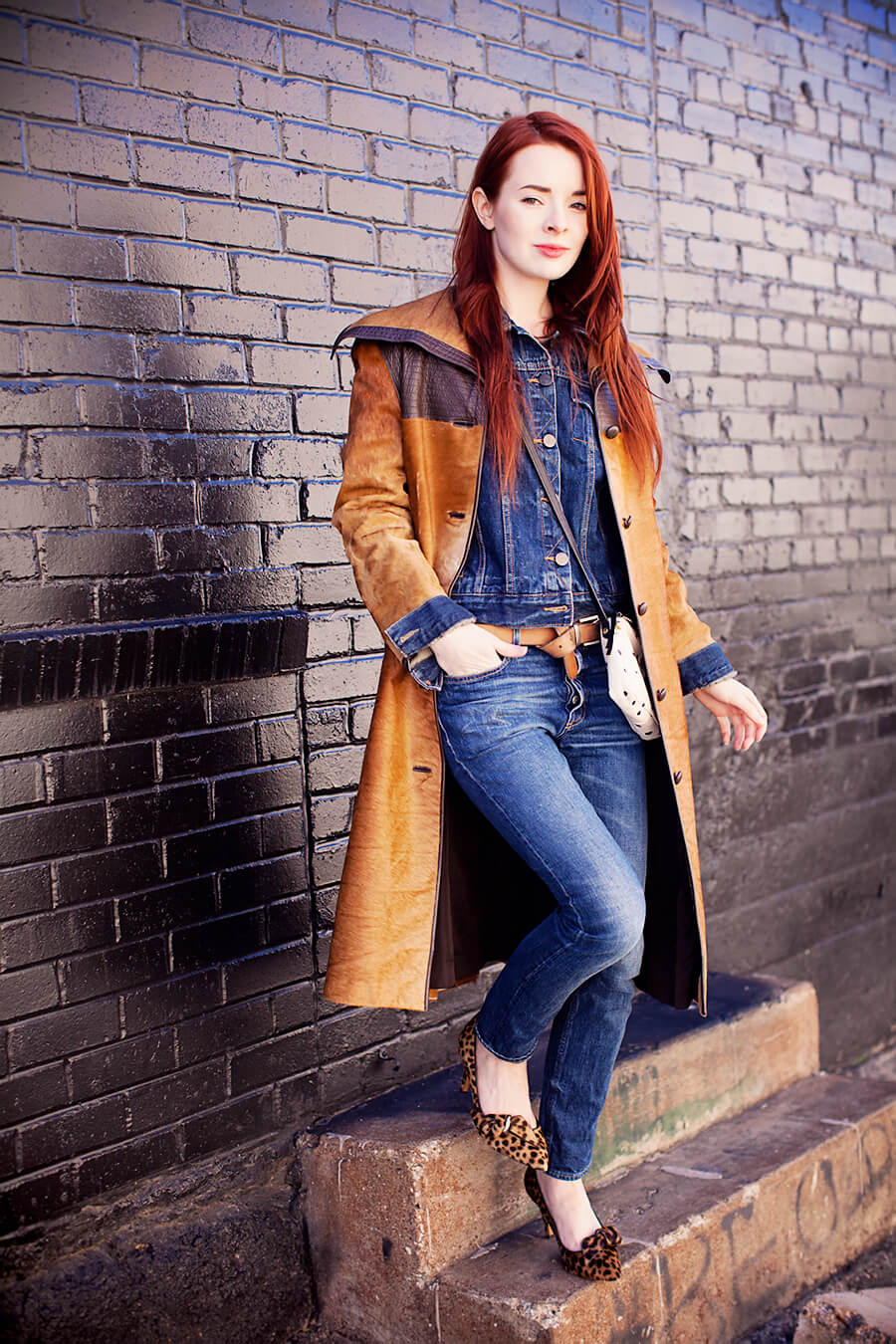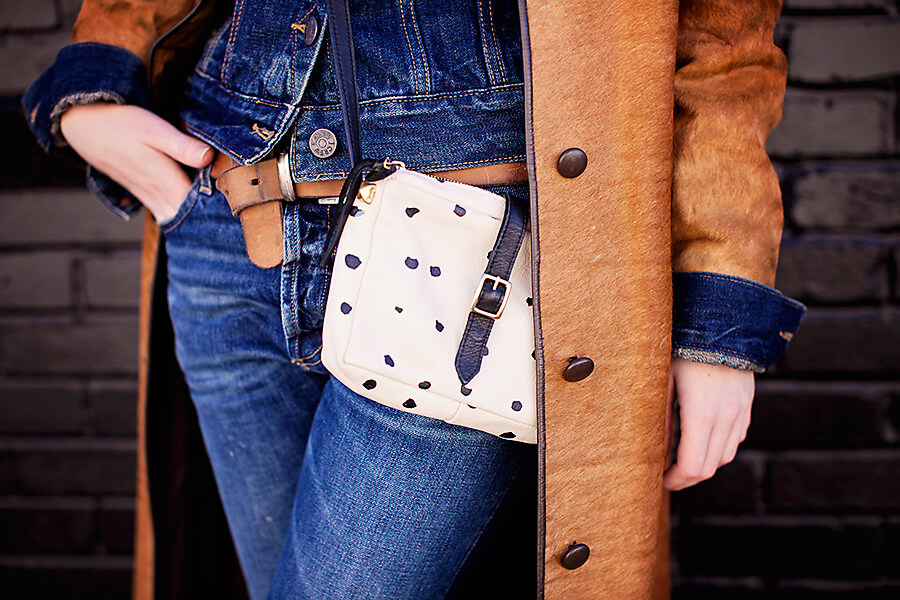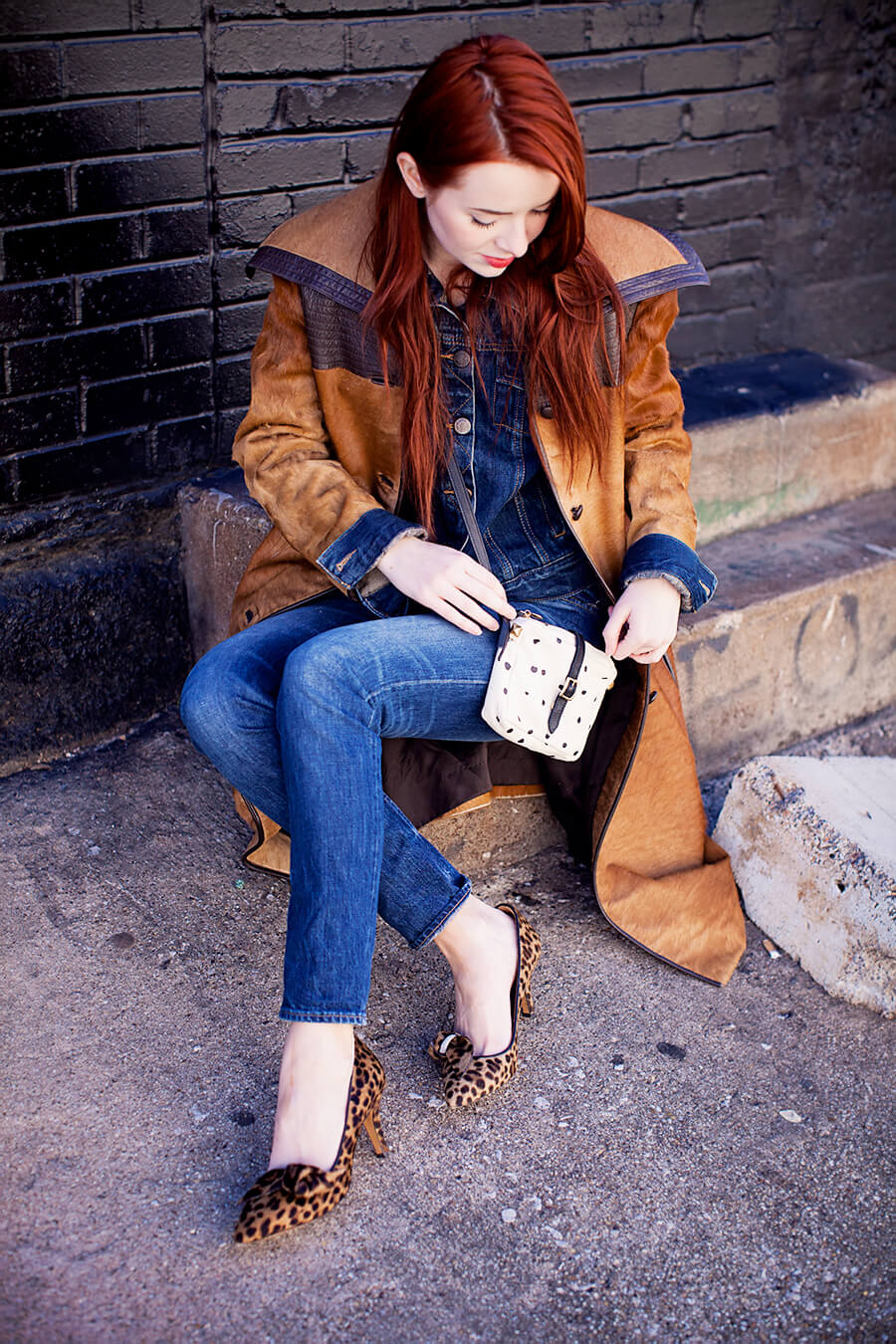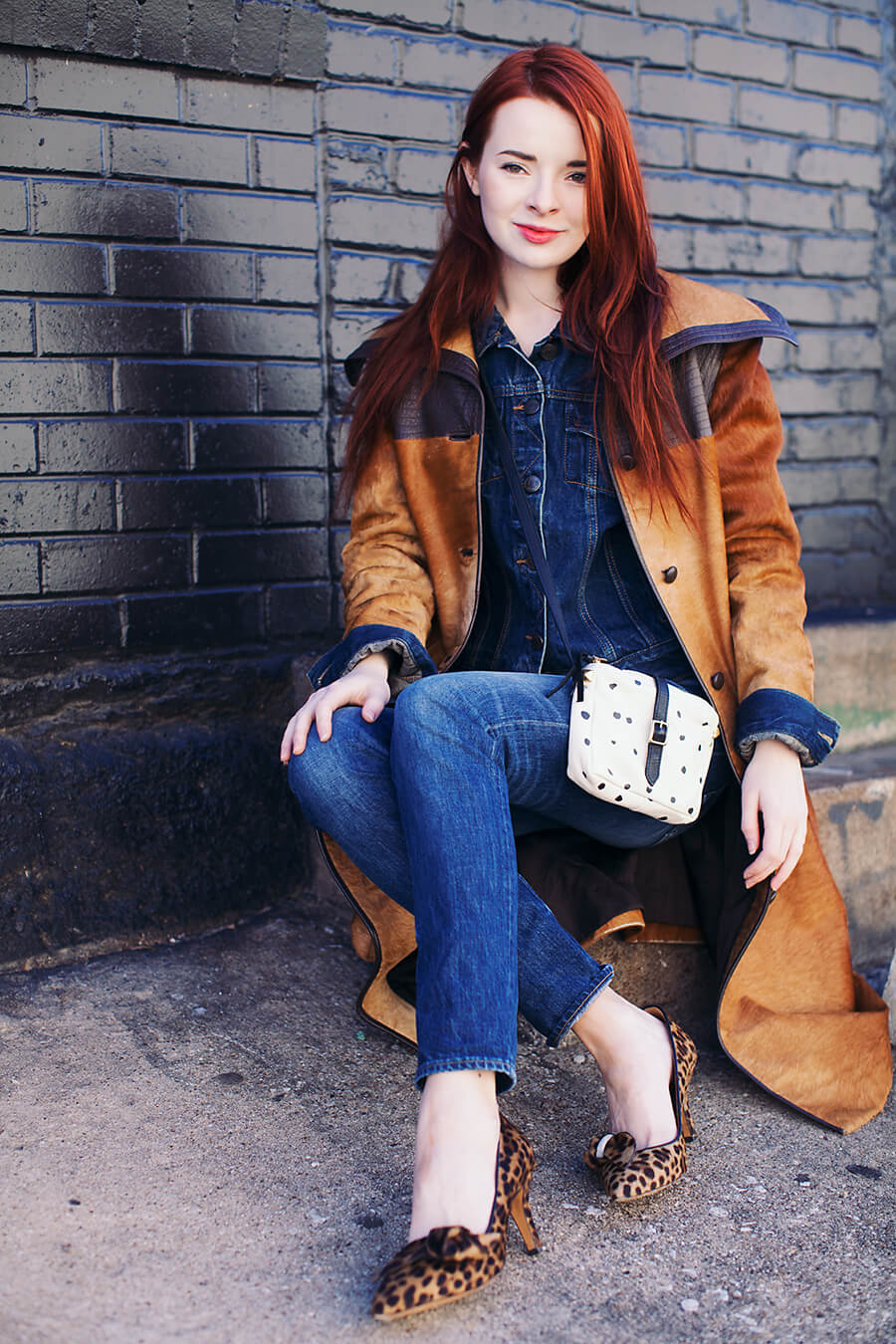 Flipping through Elle's November 2014 issue, I fell in love with the styling in their denim-centric editorial with Stella Maxwell. It occured to me that I could do a pretty good copycat version of the look with what I had in my closet! I rummaged through my jeans, pulled out a fantastic old 70s calfhair trench, and put on a cute spotted Clare Vivier crossbody bag.  I love being inspired to give my old clothes new life.
Fun fact: In Texas, they call denim-on-denim a "Canadian tuxedo" but in Canada they call denim-on-denim a "Texas tuxedo"? Thank you Instagram followers for cluing me in on this. The more you know!
I am wearing: jeans by Golden Goose (on sale now!), jean jacket by J. Crew (30% off right now), leopard pumps by Isabel Marant (40% off), crossbody bag by Clare V, and vintage belt + calfhair trenchcoat.