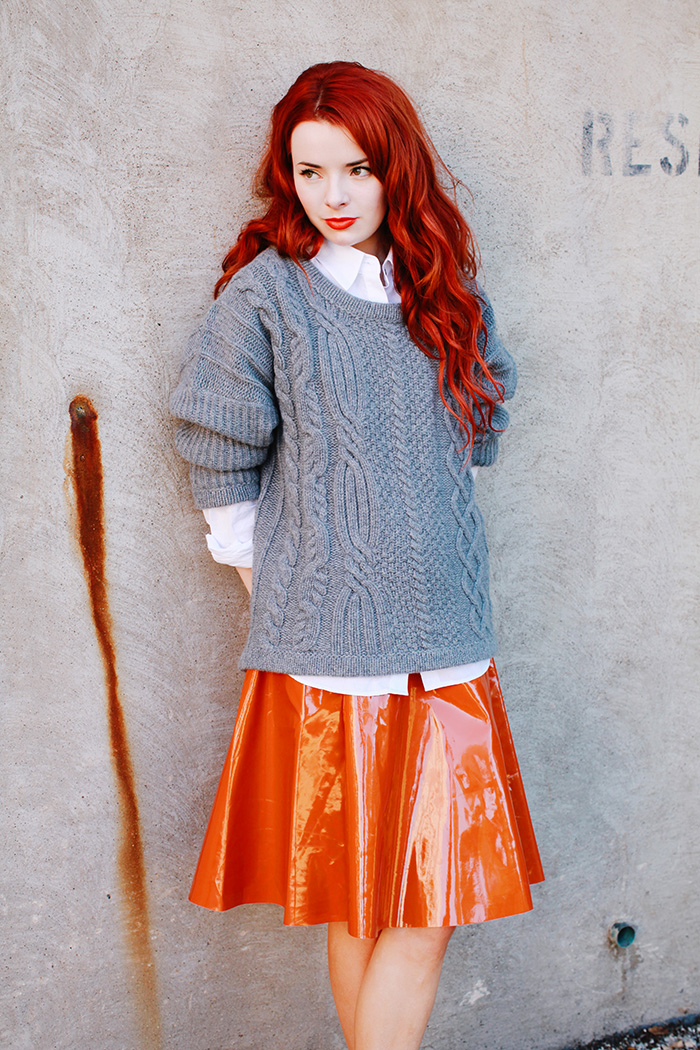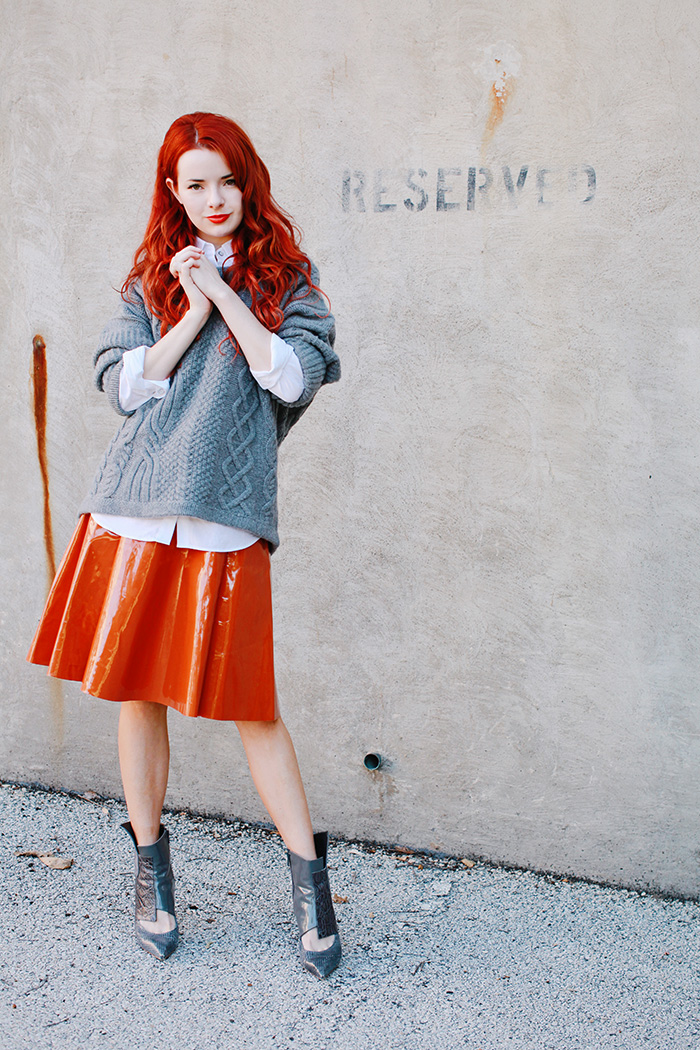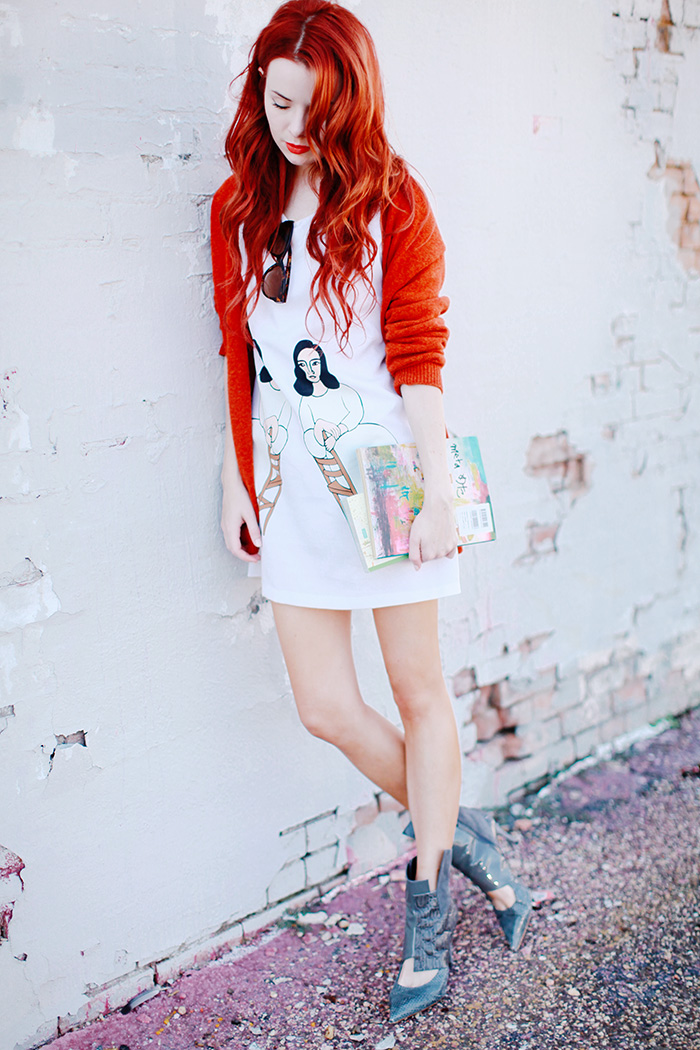 First outfit wearing: ASOS patent midi skirt, Rag & Bone cable knit sweater, white oversized button-down, and Chloe boots.
Second outfit wearing: Stylenanda dress, orange cardigan, and Chloe boots.
This color combination has been happening a lot for me ever since these Chloe boots came into my life. It feels appropriate with the approach of October!