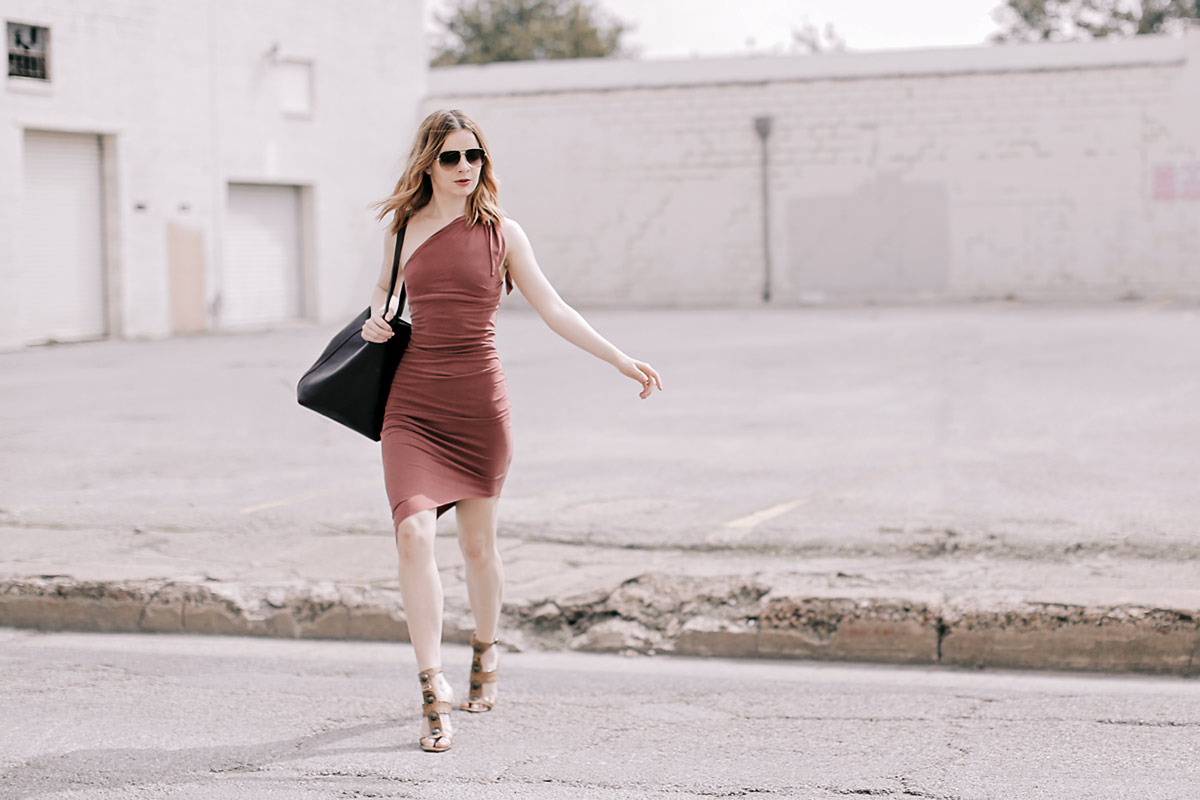 I knew it was coming, but I didn't expect it to be here this soon…it feels like a hot and muggy Texas summer already. Already in the 90s and as humid as can be. I should start packing up my sweaters and coats, I don't think I'll be needing them for a while.
I like a slinky dress for hot summer nights like these. Something I can throw on and forget the rest when I just want to get out the door and grab a cocktail on a Friday night. I fell in love with this dress by Bec and Bridge when I saw it on Revolve, it ticks all my boxes! I love anything one shouldered and the tucking on the sides of this dress make it ultra flattering. This color is just great too, I have been gravitating to rust shades a lot lately!
Wearing a Bec and Bridge one shoulder dress with Alaia heels and a Lotuff leather bag.