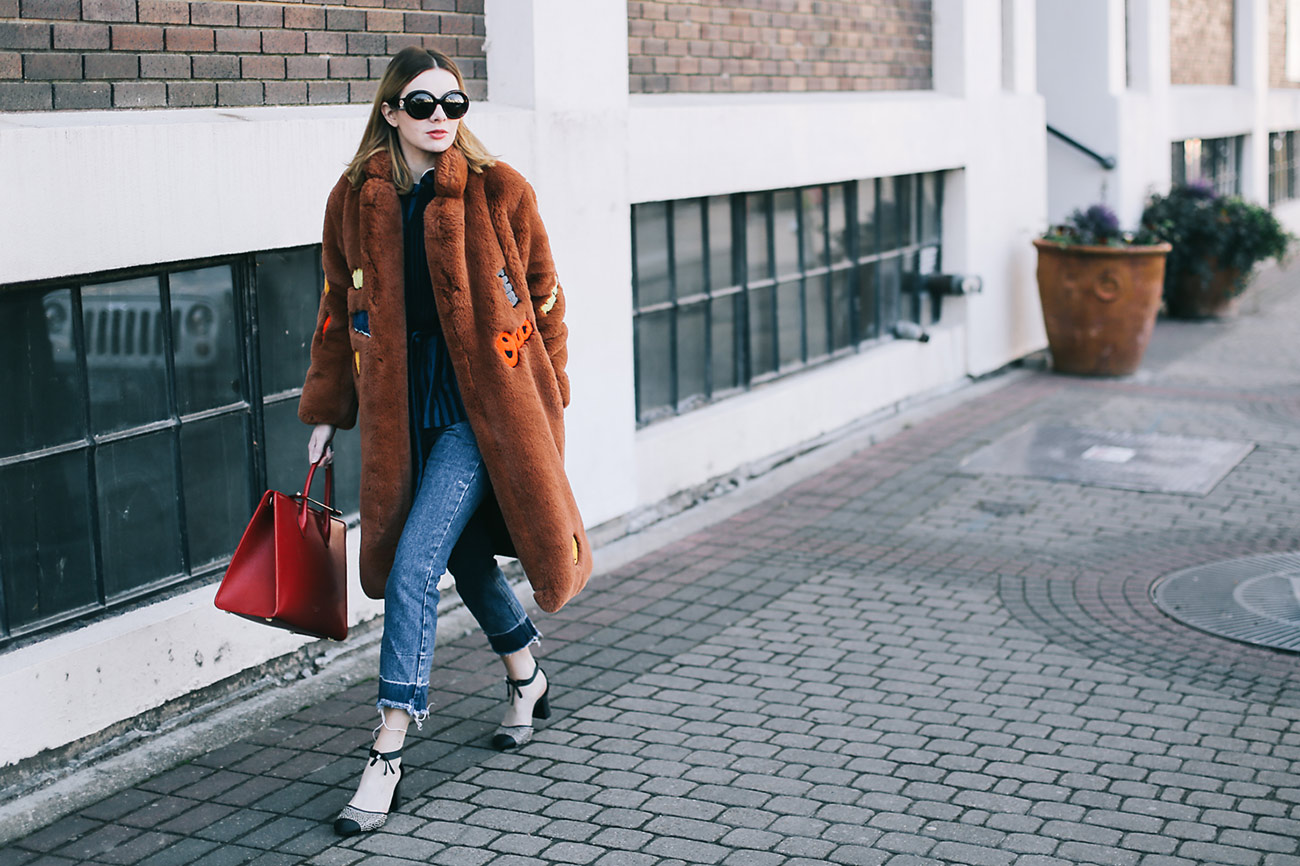 I think I've been saying this in  my latest post but our weather is all over the place right now. Yesterday it was 87 degrees! I'm not loving the idea of summer starting early. That being said, this was just a few days ago and it was 40. That's Texas for you.
My mom gave me this coat she got from StyleNanda. I don't know why she didn't want to keep it, it's so amazing! I'm really in the mood for faux fur right now and I've had my magpie eye on this adorable Shrimps star-embellished faux fur with a peter pan collar. I have a little 60s mini shift dress that would look adorable under it. Isn't that how I always justify new purchases though? "I know just what will go with this!". I'm trying to buy less vintage and more new clothes at the moment. My wardrobe could stand a little modernization and I think a show stopper faux fur is just the ticket!
Wearing a StyleNanda faux fur from last year with cropped flare jeans, a Strathberry tote, Versace sunglasses, and Giorgio Armani ankle strap cap-toe pumps.