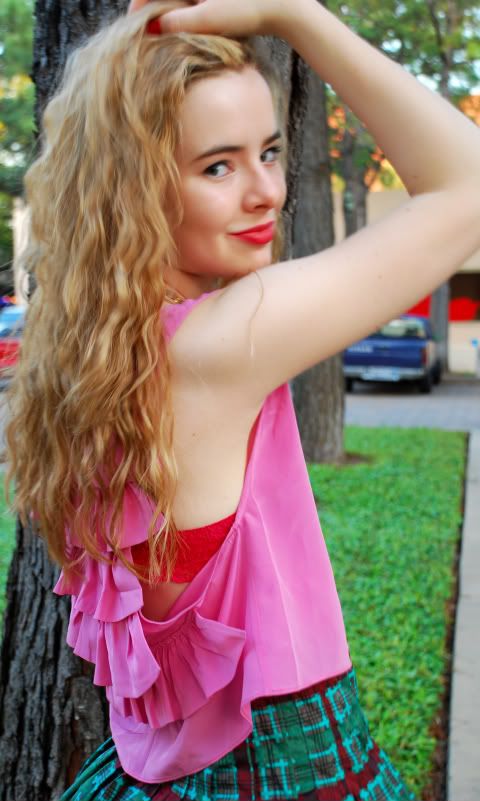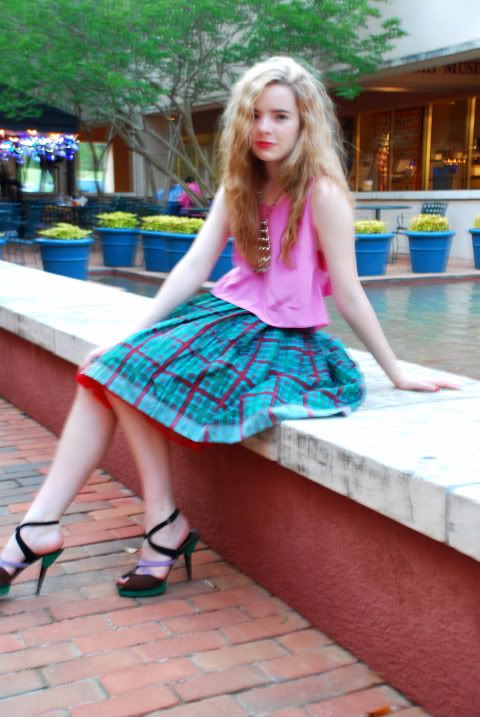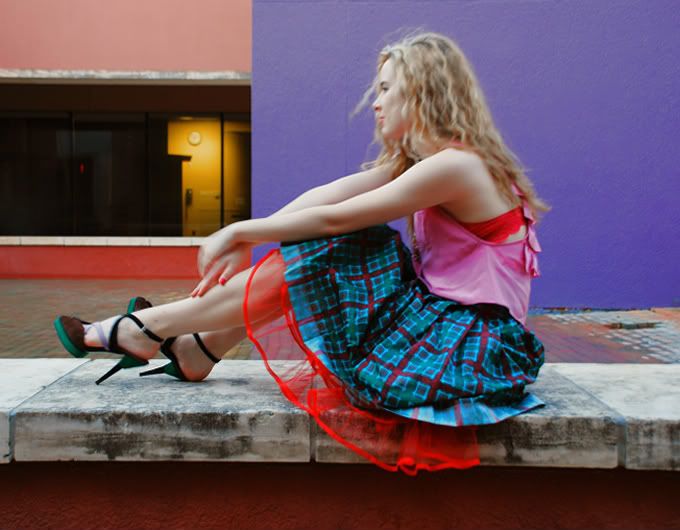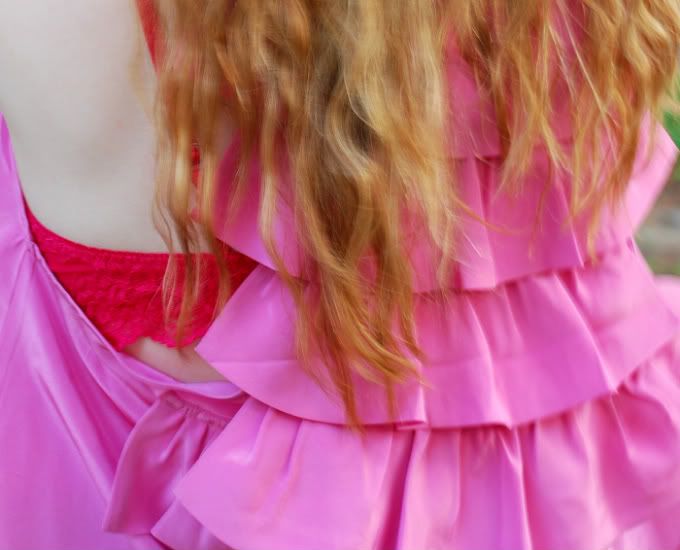 Wearing a gorgeous tank with ruffle detail in the back from Quail-thank you so much Michelle!
Worn with a Prada skirt, vintage crinoline, hot pink bra from Urban Outfitters, and Prada heels.
I get many questions about my lipstick color! I believe the one I use is Sephora Maniac Long Wearing Lipstick in Watermelon Rose cream…could be wrong though. Sometimes I use an Urban Decay one that is super red.