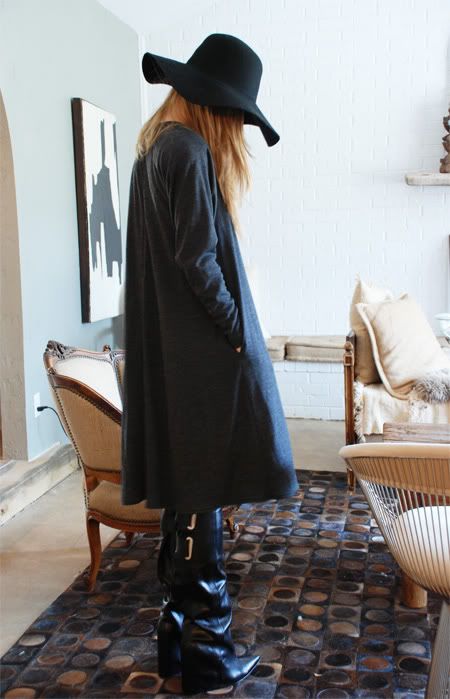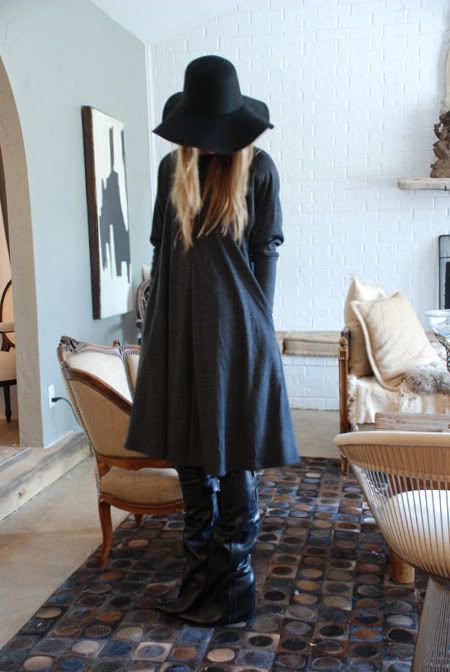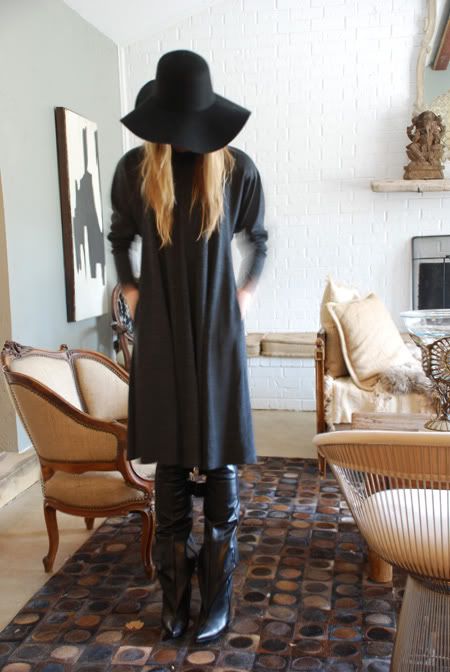 This dress was supposed to go up on
Atlantis Vintage
but I couldn't part with it.
It's a nice wool and has rounded shoulder pads. Purchased at Goodwill on Saturday.
Perfect with my Balenciaga boots (first time debuting them on Sea of Shoes). 
Perfect with everything, really. Feeling really good about this sillouhette.I hope I get to wear it a few more times before it gets too hot for wool here in Dallas.