Well actually my sister found them, but all the same-remind me not to store things in the blackhole that is our garage.
So today I wore my Ray-Bans with a mega-sized frog belt and vintage gold chain necklaces.
Here is a non-webcam picture, haha.
I love wearing this Prada skirt with my big red crinoline underneith-it is my favorite shape of skirt to wear.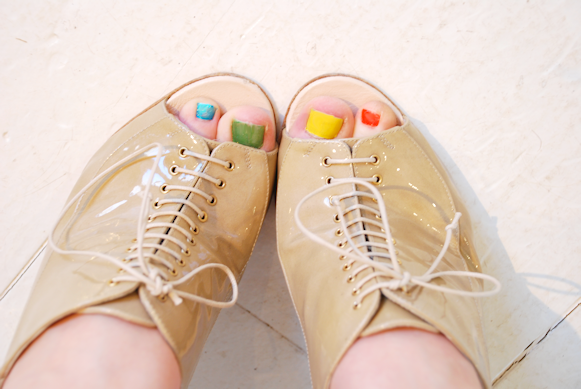 And of course these shoes are some of my favorites too-Givenchy Fall 2007. I'm glad this shoe has become one of Givenchy's signatures-the shape of the heel and pitch of the shoe make it look so good. I must admit that the steep pitch makes these shoes quite treacherous to walk in. 
This shoe boot in black lace is fatal: