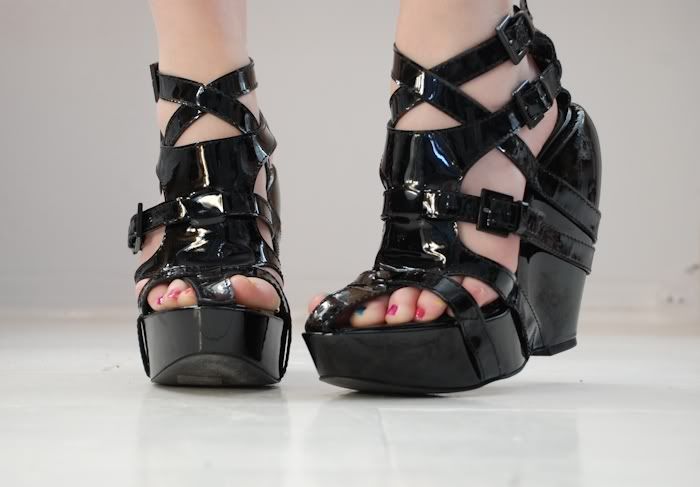 I would have never known about these shoes if it wasn't for a very very helpful and wonderful commenter….someone left me a comment about two weeks ago reccomending I check out these Givenchy's on YOOX. I can't find the comment now-but a
HUGE THANK YOU
to this sweet person.
 I never remember to check YOOX as thoroughly as I should but I certainly will from now on-aren't these
insane?
 Who even knew these shoes existed? I had never seen them before…I guess there are always shoes that don't show on the runway…?
The bulbous wedge heel covered in straps is out of some sci-fi movie's wardrobe. I have high standards for 'crazy' when it comes to shoes but these are up there. They're remarkably comfortable, I wore them on Saturday from morning till night.