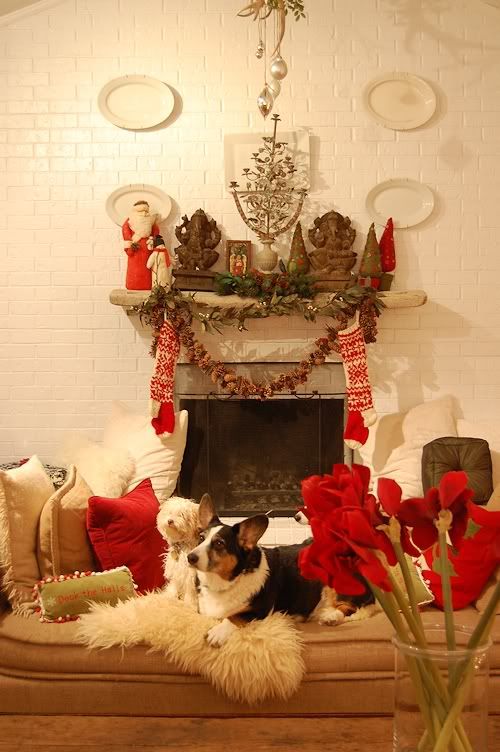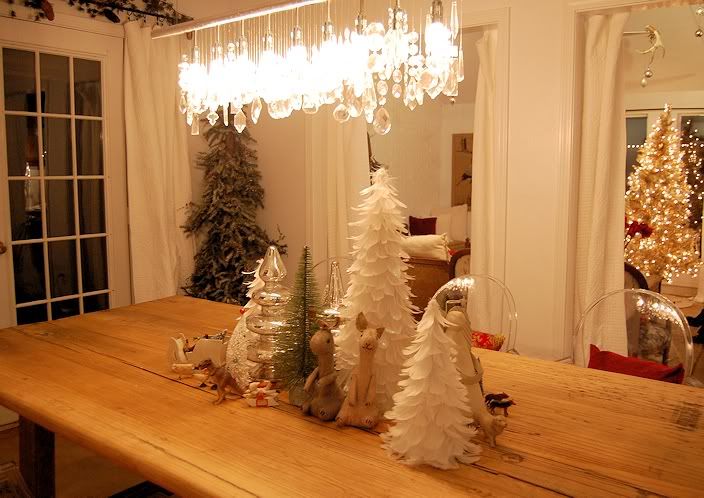 Our house is all decked out for Christmas, you guys, can you tell we take Christmas pretty seriousely in our house?!! Gifts are already being wrapped and my sister is baking our special Christmas cookie recipe right now. Even Townsend and Shelley are feeling the Christmas spirit.
All the Christmas spirit has me kinda thinking about these Pradas from Spring 08…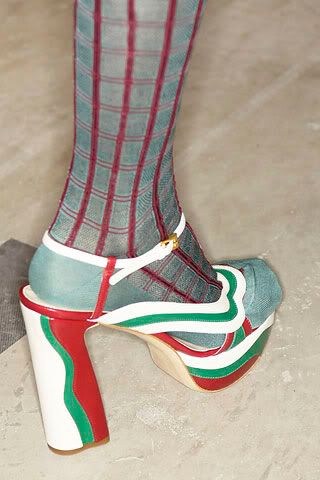 I'm not crazy about the shoe itself, but the color combo is to die for. Red and green are a great color combination all year round. I would totally be wearing these all month long if they were mine.
Mmkay, my email inbox is totally insane right now, people are asking me a ton of questions about a ton of different things and I honestly don't have time to get to them all! So, inspired by Camille, I will be doing a Question and Answer post.
Before a ton of people ask the same question, here are some of the most common questions I am asked.
1) Where do I find the Ann Demeulemeester boots? Do they run true to size?
I would suggest getting in contact with the sales department at Ann Demeulemeester via email (see the Ann D website) and yes, they do run true to size.
2) Where do you shop on eBay? How do I find good vintage online?
Please see the eBay post. It's all about using the right search terms, believe me! Oh, and finding your favorite vintage designers (and I don't mean YSL and Chanel, those tend to get snapped up quickly and go for mega $$$$, find obscure vintage designers by running searches on vintage dresses or based on the label of a great thrift store find. For instance, my mom picked up a Flora Kung dress at a thrift store and then ran an eBay search on Flora Kung, and pulled up two more dresses that she loved and got them for under $30)
3) What program do you use to make your graphics?
I use Corel Paint Shop Pro X2 for everything on Sea of Shoes.
Oh and some people have the notion that I'm eighteen years old….I'm not (even though it says 18 on my Facebook, haha), I am sixteen years old. but not for much longer!! My birthday is two days before Christmas ;-P
Feel free to ask questions about sizing, where to find stuff, whatever. I'll be happy to answer as many as I can in an upcoming post.