Today I am wearing a leather skirt (recently purchased from thrift store), an American Apparel tank top pinned to be worn as a one shouldered tank, a belt from my mom's old store, and Martin Margiela sandal booties.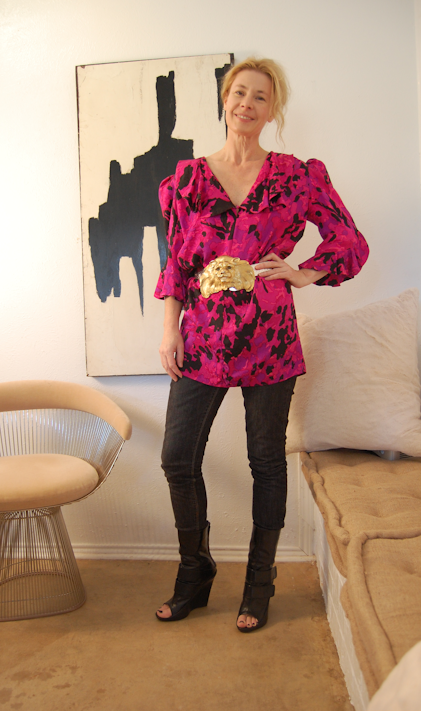 Today my mom is wearing a vintage Flora Kung dress, Levi's jeans, her vintage lionhead belt, and Givenchy open toe boots
And to those who asked: the painting in the background is not a Clifford Still or a Franz Kline-it was a painting someone had tried to cover up but never finished. It was purchased from a junk store just as the owner was about to throw it out!