Love-worn vintage jeans have always been an obsession of mine.
I found this ediotrial in the October i-D really inspiring.
 Styled by Marina Burini, photographed by Vanina Sorrenti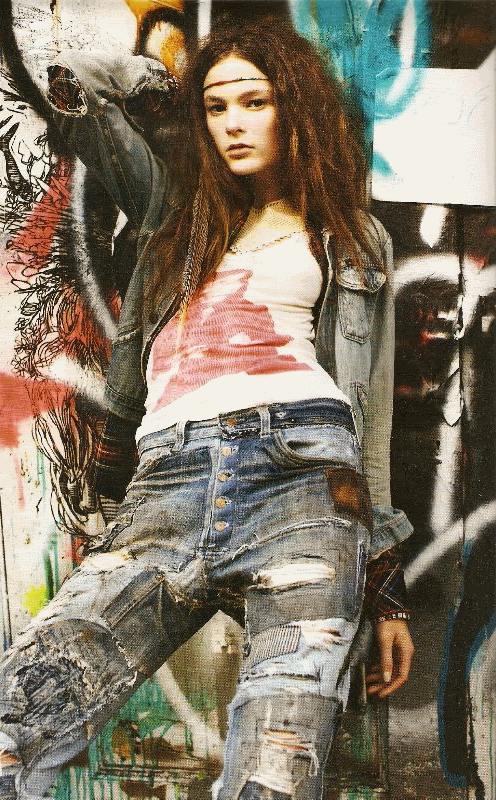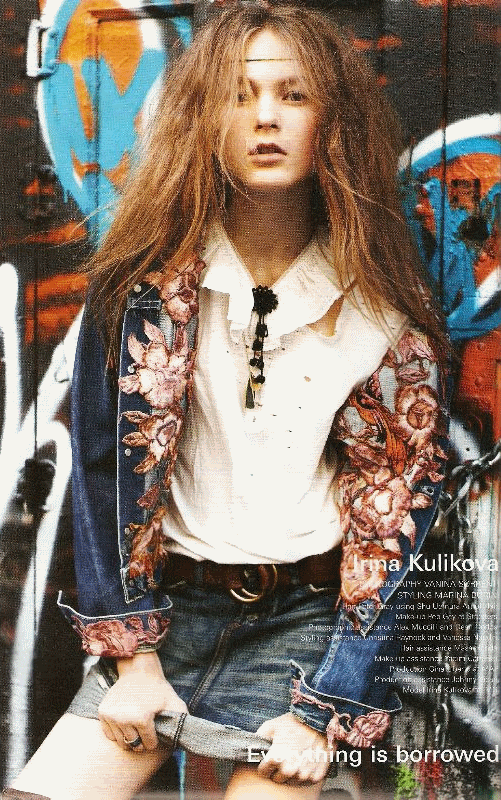 Scans from tFS
Junya Watanabe was easily one of my top 5 Spring 09 shows. It was a mish-mash of classic Watanabe staples: African tribal elements, classic Americana, and a few semi-Edwardian sillhouettes.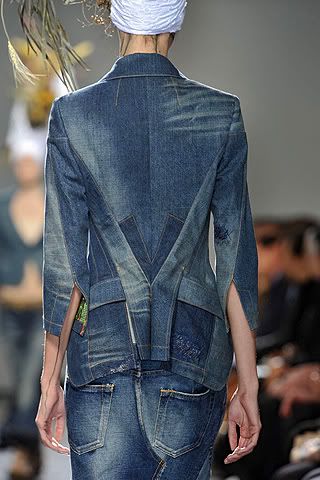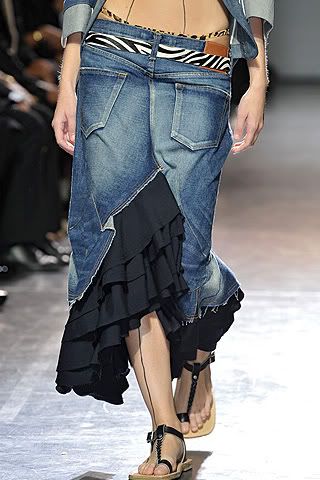 Images from elle.com
Japanese boro textiles aren't denim but their look is relavent to this post:
"In Japan, mended and patched textiles are referred to as 'boro', or rags. For some time within Japan boro was regarded with shame because these utilitarian textiles are strong evidence of rural Japan's impoverished past."
Sri Threads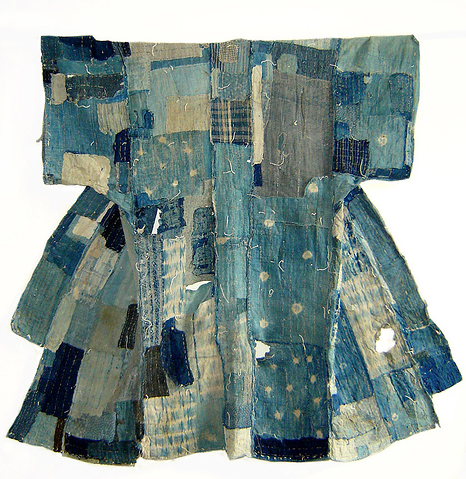 Above is a indigo-dyed Boro kimono: photo taken from the Sri Threads flickr photostream.
A boro quilt made from homespun hemp and cotton work clothes.
Today I experimented with some denim looks of my own: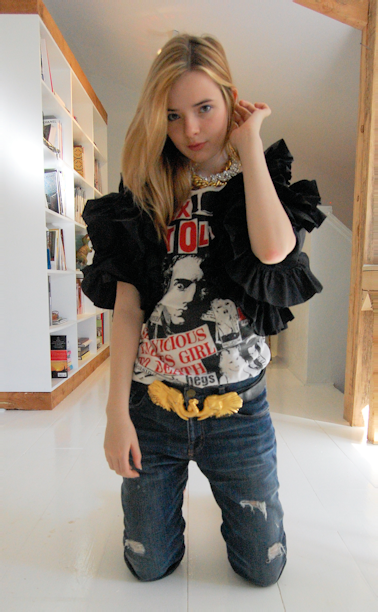 A pair of Current & Elliot jeans I am borrowing from mom, Sid & Nancy shirt, vintage ruffled bolero, linking elephants belt, vintage rhinestone and gold necklaces

Vintage patched Levi's, Prada booties, scarf from Anthropologie, Tom Binns cuffs, beige sweater
My mom is wearing her new Current & Elliot jeans, a Ralph Lauren jacket patched in a 'boro' fashion, a Morrocan scarf, and those Givenchy shoes.
Hope you all had a good Halloween! :)
xox Jane