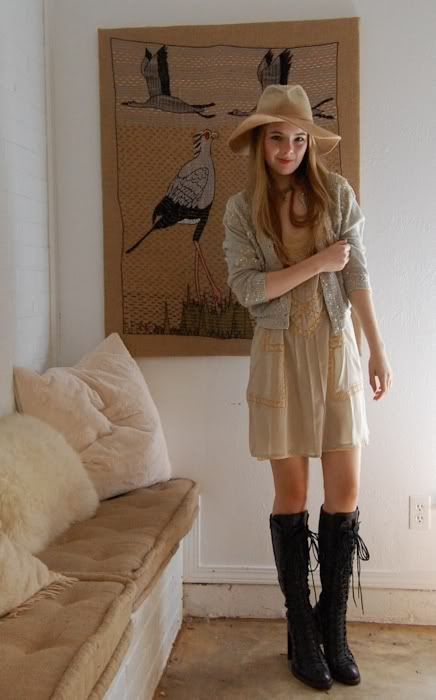 On Sunday I went with my family to the Galleria to get a dress for my little sister-I wore a dress that I think is from Urban Outfitters, with a vintage beaded/sequined cardigan, rabbit fur felt hat, antique necklace and my Ann Demeulemeester boots.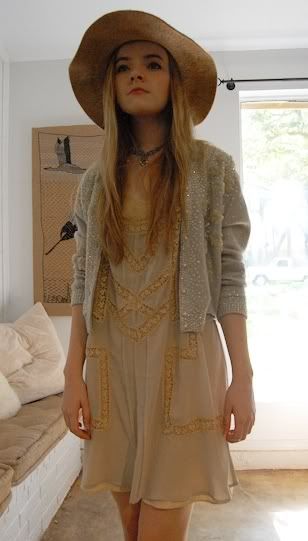 My mom wears a J. Crew shirt, a mens polka dotted tie, a skirt from Anthropologie, and Miu Miu patent boots. As for my "dad" (he's not really my dad, obviousely, because my father is Karl Lagerfeld) I'm not sure what he wore.
Unfortunately I do not have pictures of Carol-she got the cutest Betsey Johnson dress and hopefully I can snap some pictures of her in it when she wears it!
The vintage shopping guide will be ready soon! :) Thanks for being patient!