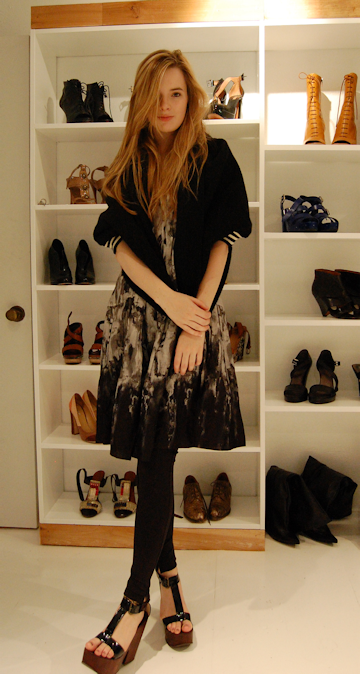 Marni dress, Y-3 coat, Leggings, Giuseppe Zanotti t-bar wooden platforms
For some reason I've always felt like these shoes were 'fall' shoes. I love them so much. I got them at a Neiman's outlet during the summer last year (they had been there for months!) and I wore them for about a month straight. At the time I was having a wierd fashion moment and wore them with argyle socks and mini skirts, every day. LOL.
Here's a picture I took of the Giuseppe Zanotti's on my windowsill the one day it snowed this year.