There really is no way to explain how I ended up wearing all of these outfits in less than twenty four hours, including two that I did not photograph. The truth is I just change clothes a lot.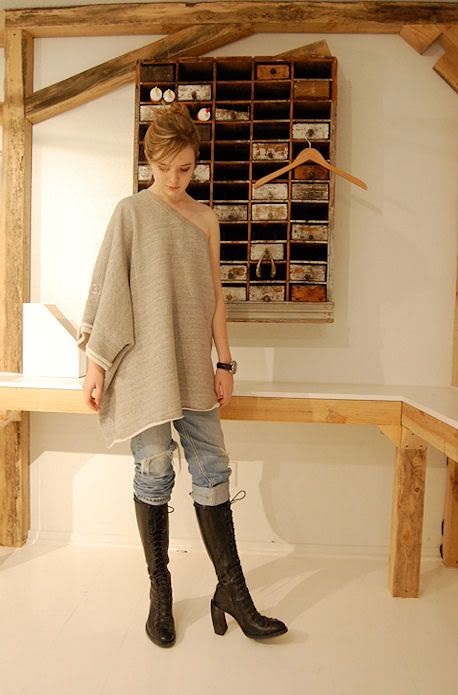 Y-3 pancho/cape/top, vintage 501's, a borrowed Omega Seamaster watch, my Ann Demeulemeester lace up boots :)
Last night I tried on this Y-3 pancho my mom had gotten that day at Fourty Five Ten-she says she'll share, which I'm excited about because this is totally my style: I have a plethora of heather grey sweatshirts. Not to mention I'm addicted to Y-3…in fact I've been meaning to do a post on the amazing styling of the runway show this season. Looking forward to seeing the Spring 09 show soon too!
The way the sleeve is unhemmed and double layered is a fantastic detail.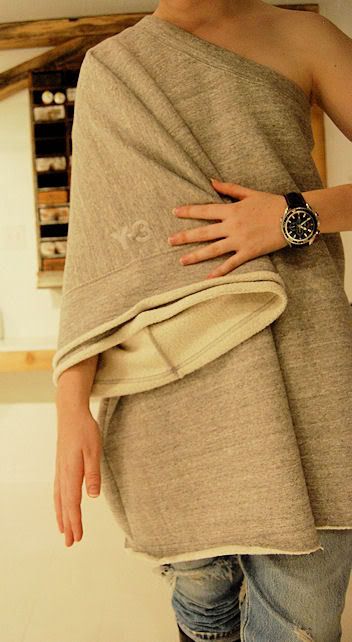 And this morning-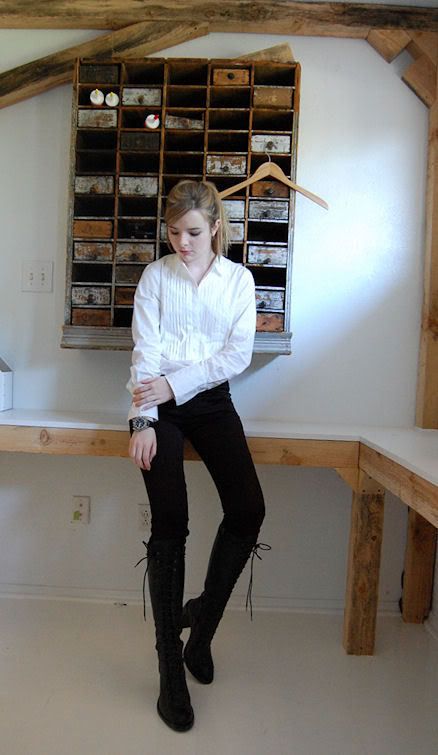 J. Crew pleated cotton shirt, Joie satin pants, lace-up Ann Demeulemeester boots
and then, shopping and a last minute get together for mexican food
Dries van Noten cardigan, American Apparel tank top, Shipley and Halmos skirt, Alaia gladiator heels, Tom Binns cuffs
What was I shopping for, you might ask? A sister for my Tom Binns 'Faux Real' floral cuff. I'm so happy to have two! One alone looks fabulous but two really makes a statement-the picture does not do these cuffs justice at all, the way they catch the light is dazzling. I couldn't believe the mark down on these!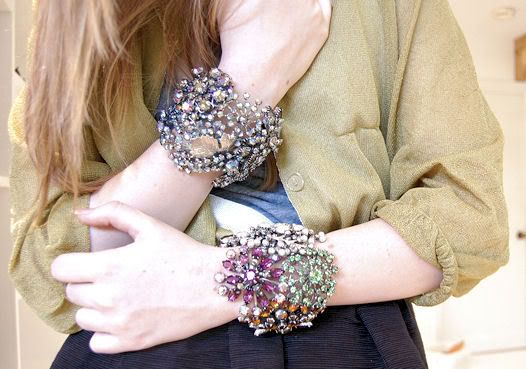 The cuff that does not have the purple flower on it is the new one-I was going to get one with a more similar coloring to the one I already have but my dad suggested choosing the blue tinged one for contrast…he was right!
I loved my mom's outfit when she went out tonight.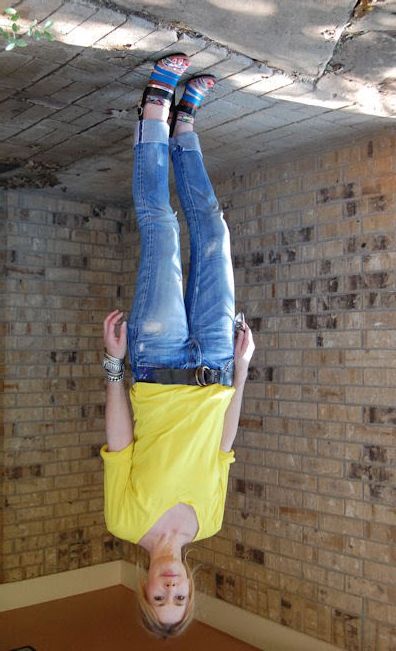 She wears an Old Navy shirt, a Ralph Lauren belt, Hysteric Glamour jeans, and Dries van Noten sandals. Jeans cuffed to show off those amazing shoes, of course.
More (coherent) posts to come,
Jane