people were going crazy over my new (old) Dries van Notens!
I snagged them at our Neiman's outlet yesterday…it's in the middle of fashion no-where (Barney's is a 45 minute drive from my little town :P) and sometimes you can find AMAZING things sent from Bergdorf's….love these shoes so much. They were in one of my first Sea of Shoes posts, actually. What an unusual color!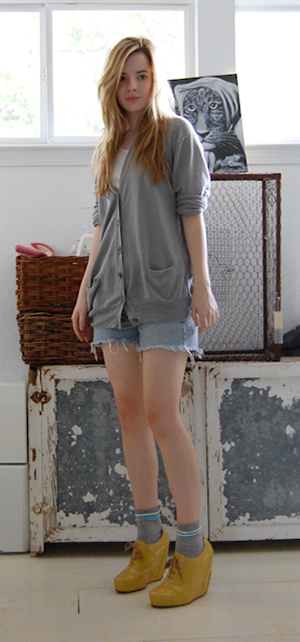 Kind of sloppy, I know: grey cardigan from Gap, Levi's cut-off's, Hanes tank, Target gym socks!
Now I have a party to go too…hopefully I'll have outfit pics later. I look like a skank. O_O