I found this site through StyleBubble earlier this week and now I'm hooked….it's a very cool style-sharing website with some seriousely stylish people posting. It's not your average 'What Are You Wearing Today'…the outfits and pictures people are sharing are a little off-kilter…The members of I Like My Style have got their own thing going on, no 'trendy' looks here. This makes it one of my new favorite style inspiration sites!
I also like that the site is extremely user friendly: easy to register and it takes two seconds to upload your photos! Also, you can give information about the items your wearing and the cities and stores they were purchased in. The founders of the site are extremely nice and stay in contact with a lot of their members. If you like style-sharing sites I'd definitely reccomend this one, it's accumulated some very cool members.
Here's just a sample of some of the cool people you'll find sharing their looks on I Like My Style;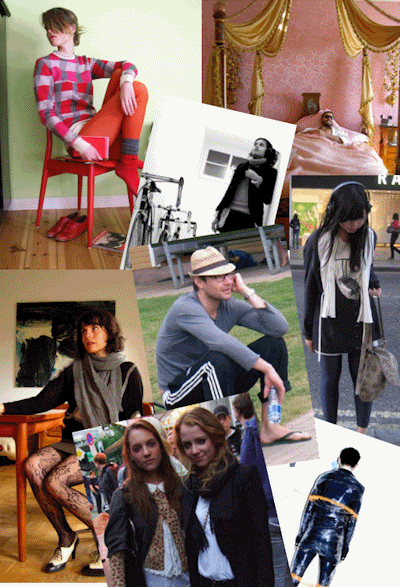 Loved all of these looks but by far the most inspiring one I've seen has been from ILMS.net member Aabronson…
WOW! Check out their sunglasses, the cap, the jacket, the necklace, the shiny disco-bull hat…truly incredible level of originality. Check out their commentary on the items they are wearing (including Margiela jeans, Issey Miyake hat, and Bless cape)
This is one of the most inspiring things I've ever found on a style-site…I want to follow what these guys wear every day!!
Definitely worth checking out!
Go to I Like My Style.net!
and give me a shoutout if you've joined or are a member, I'd love to see what you guys are wearing!
jane