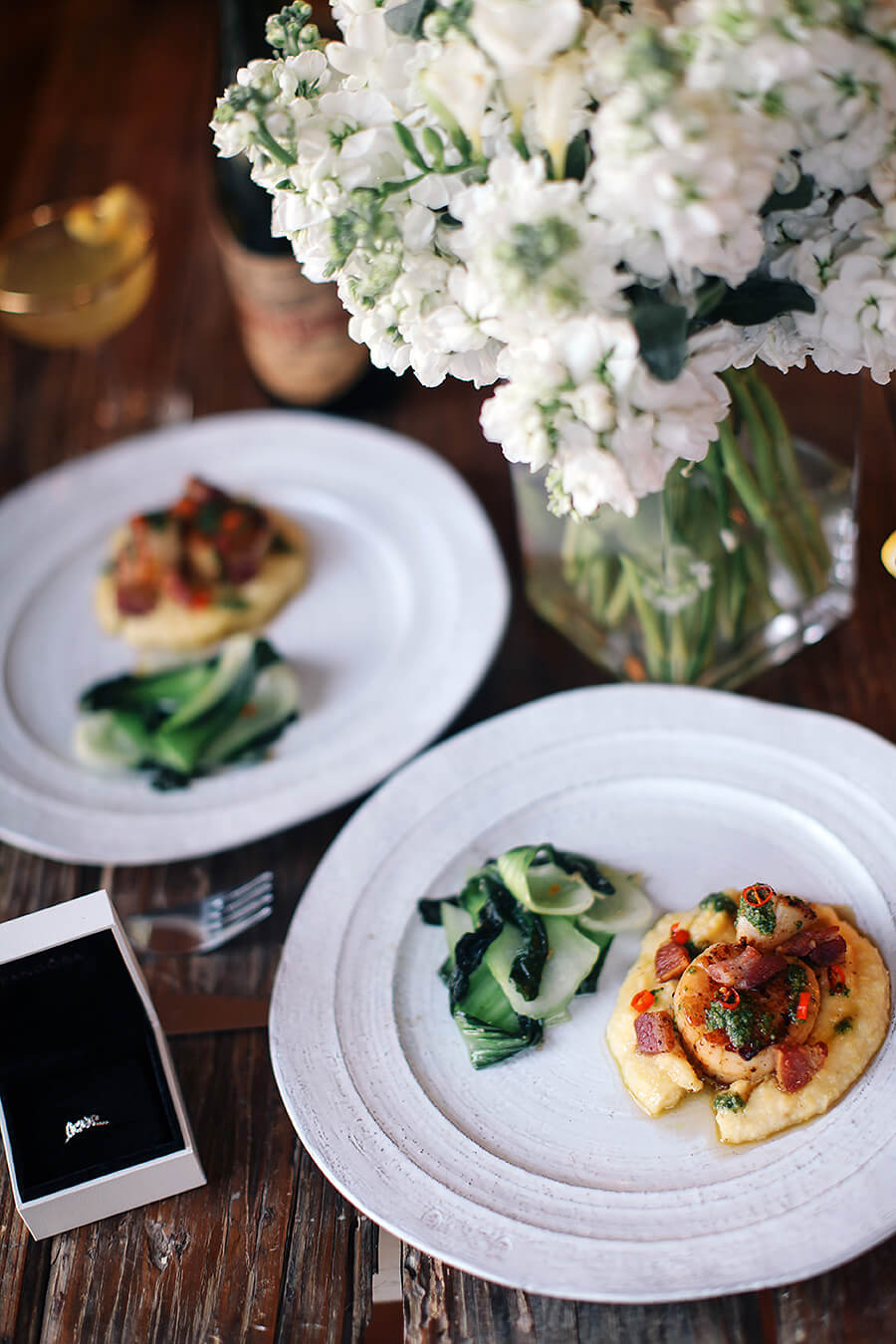 Are you planning your Valentines day yet? Me too! Valentines is one of my favorite holidays and I have been so excited to share this post with you. Jeff and I teamed up with Pandora to give you some ideas on how to spoil your Valentine this February 14 with some beautiful gifts and a decadent dinner menu! As someone who loves to cook, food has always been the way to my heart. There is nothing more romantic to me than spending the day cooking up a bountiful feast with my favorite person. The challenge of making a restaurant-worthy dinner can seem daunting, but it doesn't have to be! We pulled this off in no time flat, with delicious results.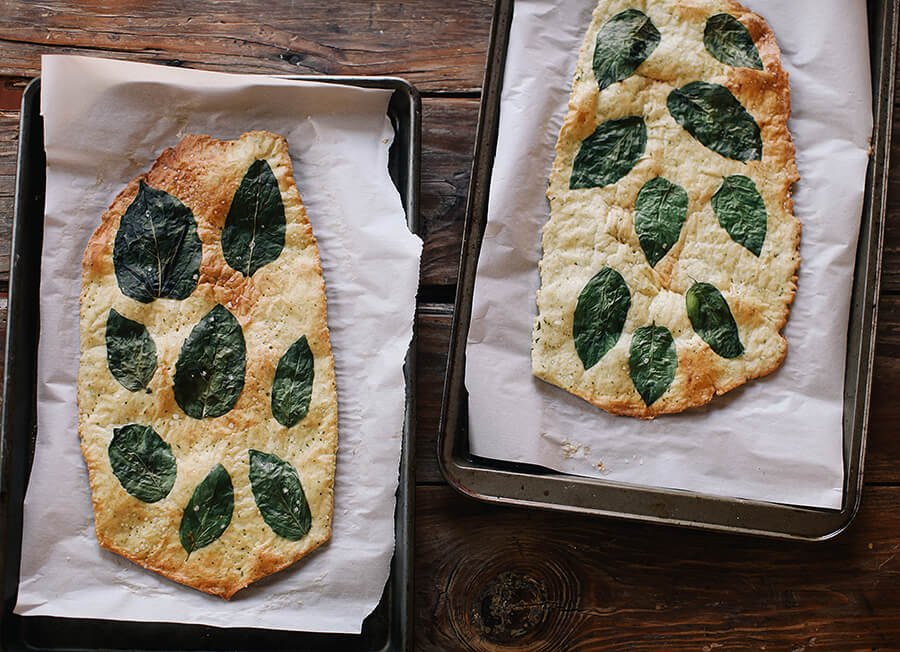 Jeff made this lovely parmesan basil flatbread before we got started. It came together in minutes and made for a very impressive charcuterie presentation!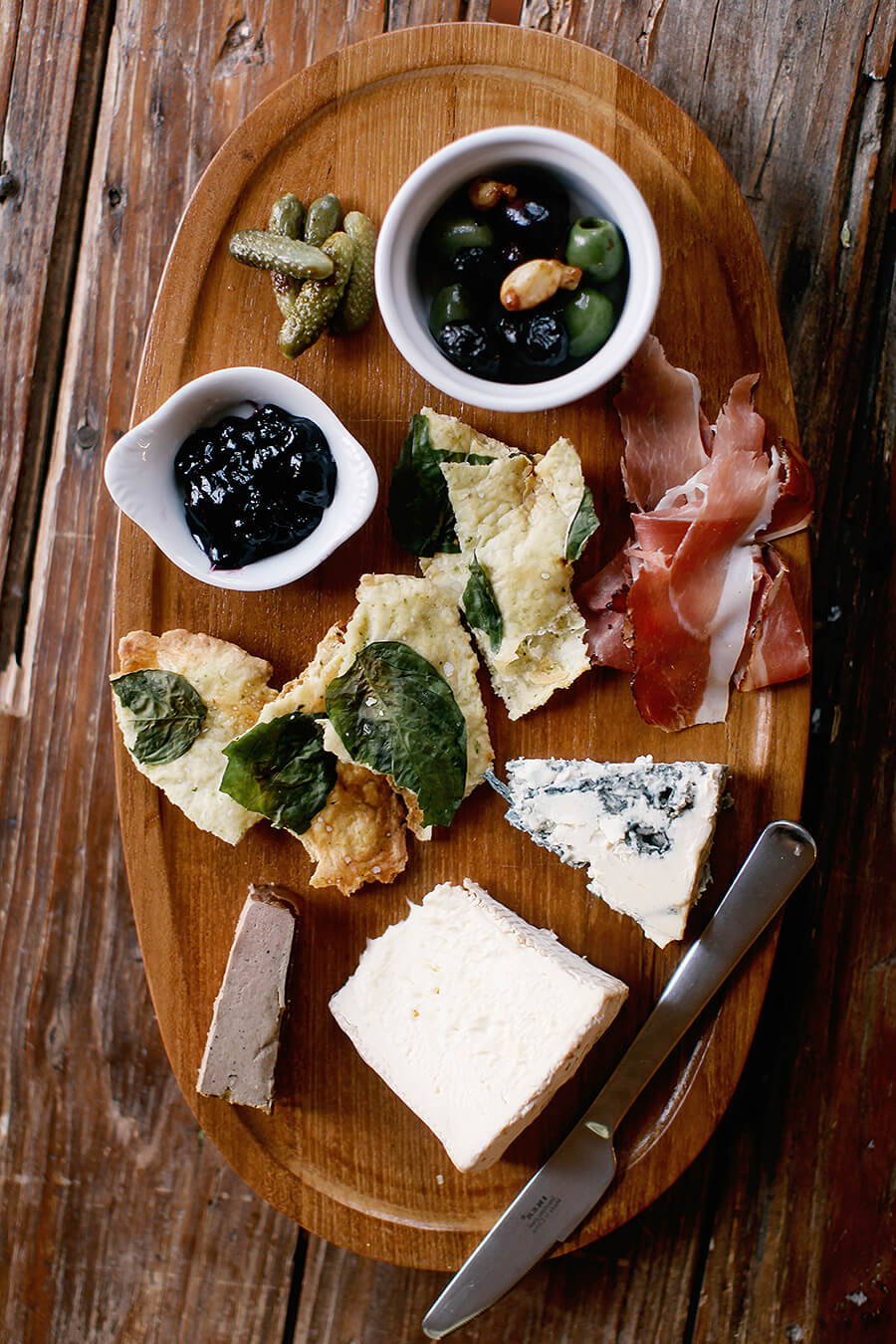 All the charcuterie essentials: some fromage triple-creme with some blue cheese, prosciutto, olives, cornichons, and peppercorn mousse!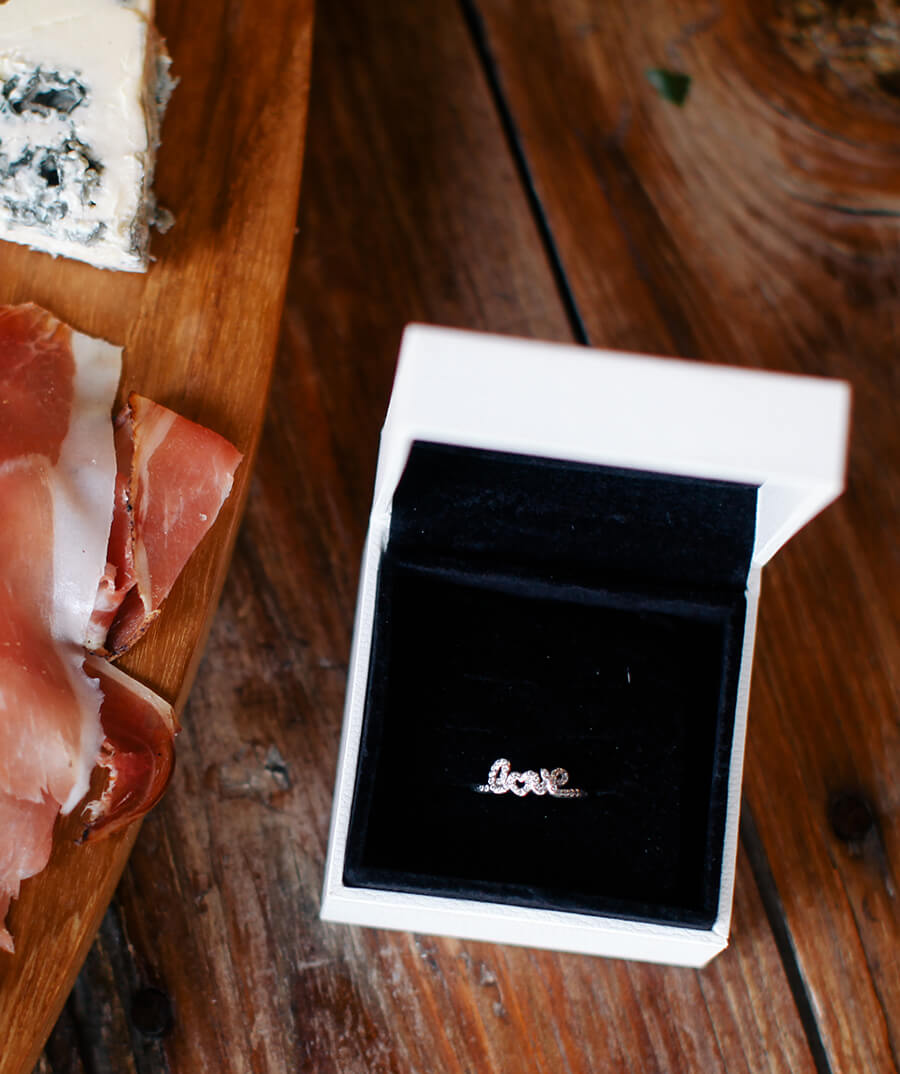 And an adorable ring from Pandora's Valentine's collection!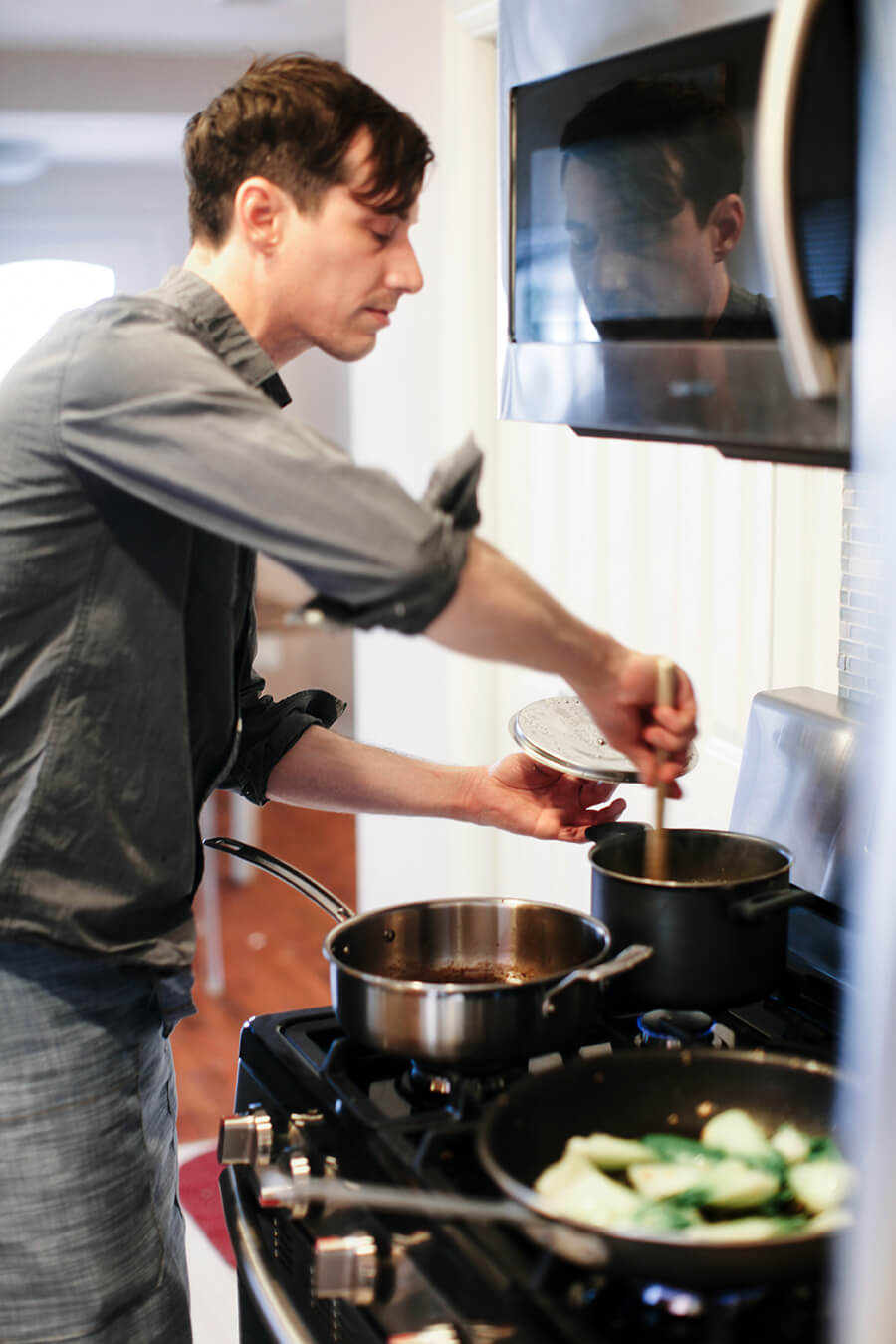 Jeff made the main course: Dolin Blanc pan-seared scallops with garlic bok choy. Yum!! He always does the best scallops.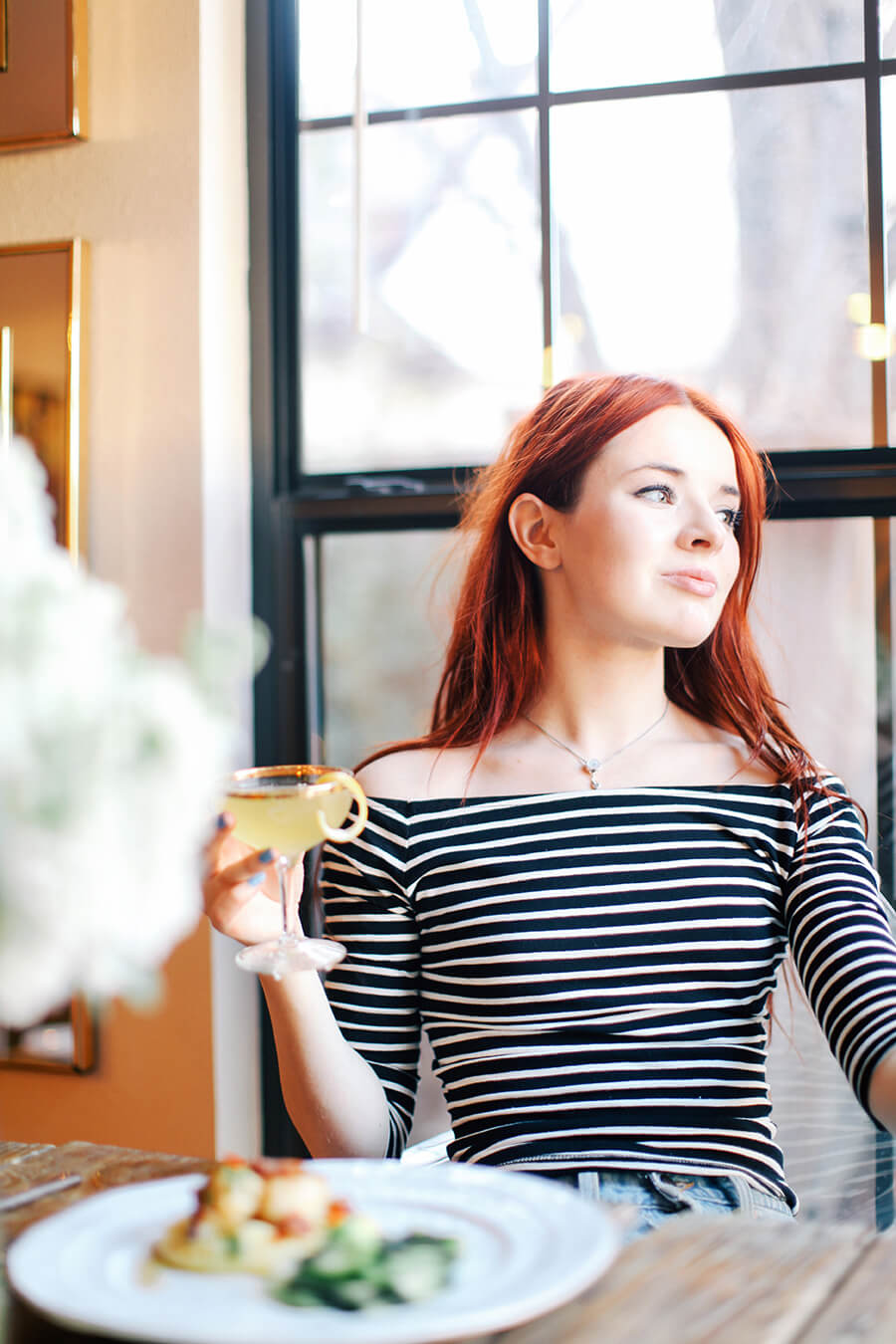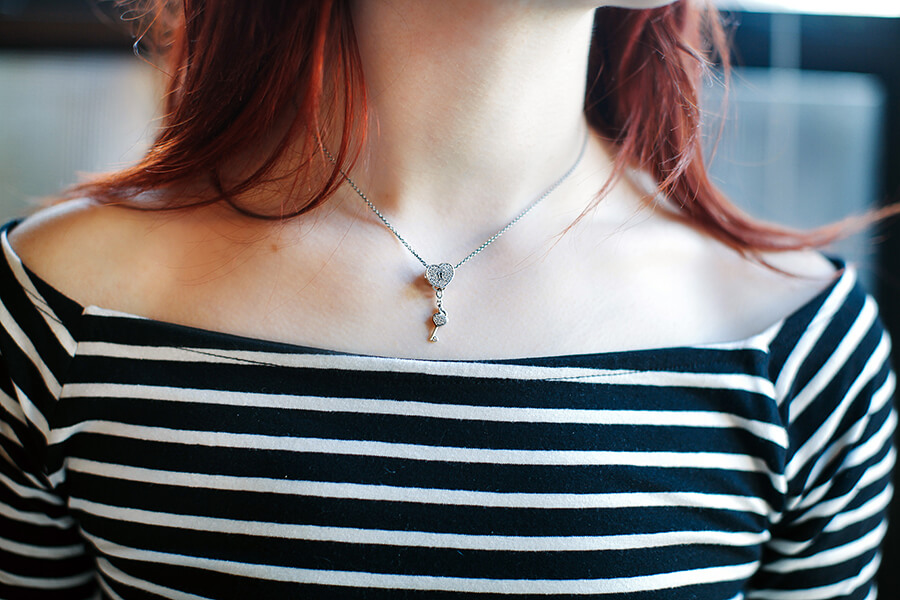 This was the right time to enjoy a cocktail! Wearing a heart pendant necklace with an ASOS shirt and vintage jeans.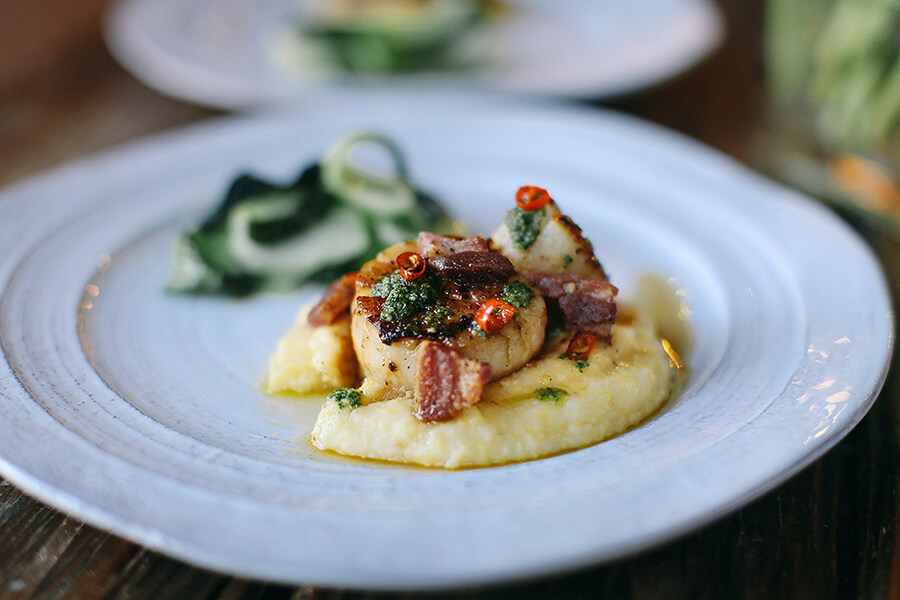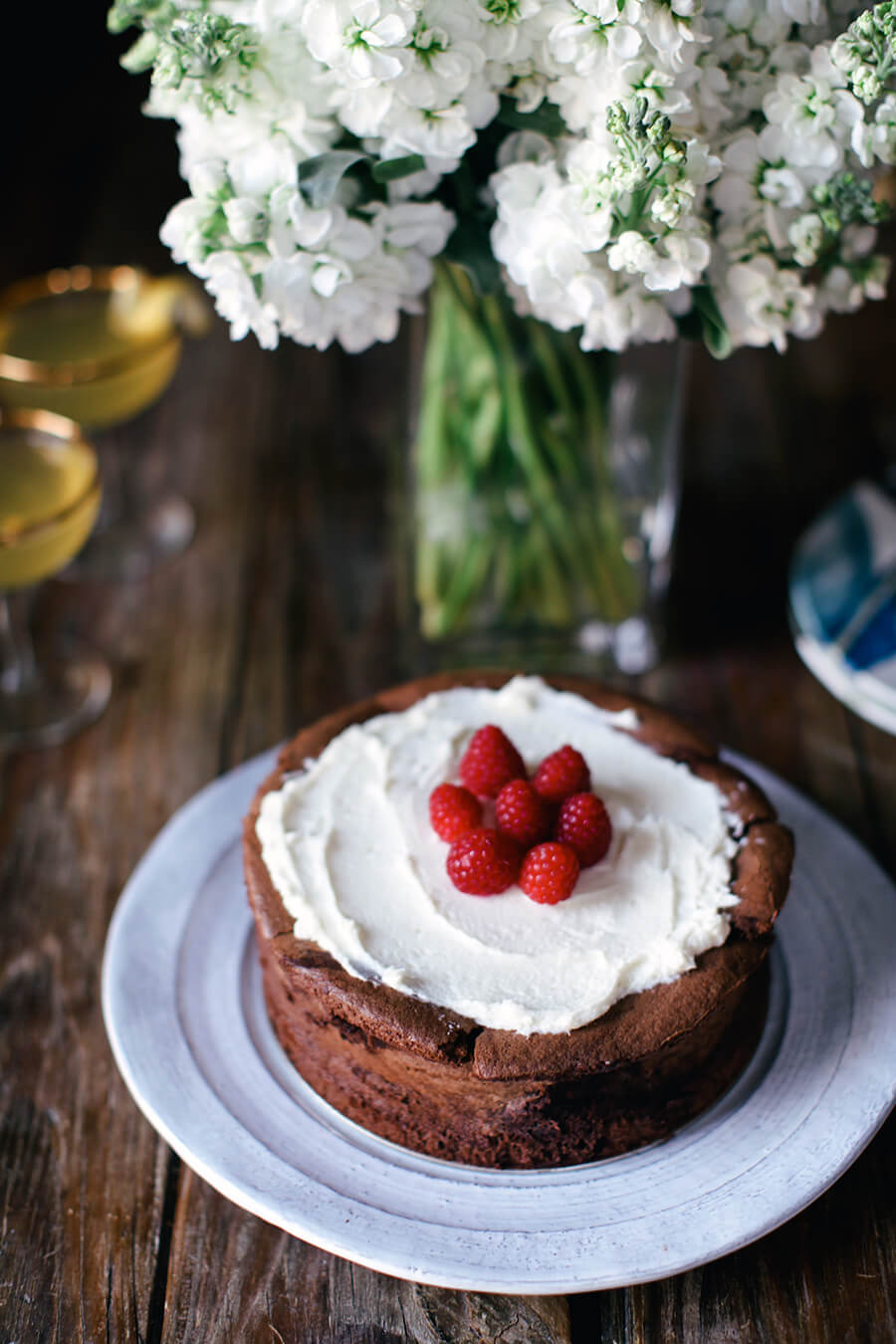 For an elegant and surprisingly easy dessert, I made an Italian flourless chocolate cake topped with mascarpone whipped cream. This was ridiculously fast and the texture was wonderfully mousse-like. Bonus, this dessert is a good option if your Valentine is gluten-free!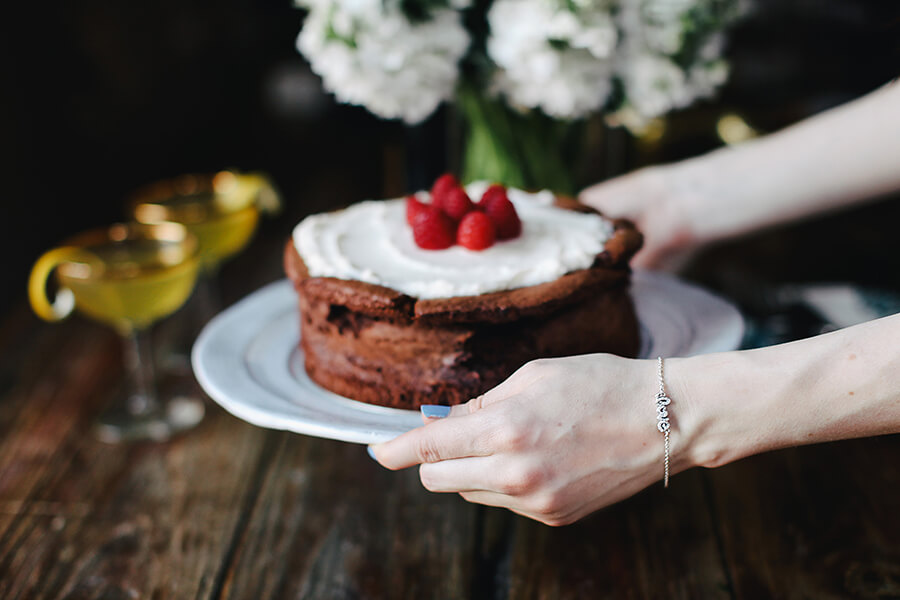 Serving dessert and wearing Pandora's love charm bracelet. I haven't taken this off yet, I love how delicate this bracelet is.
To get the recipes for our Valentine's dinner, head over to our food blog Thyme and Temp! You'll find everything you need there. Happy Valentines everyone!