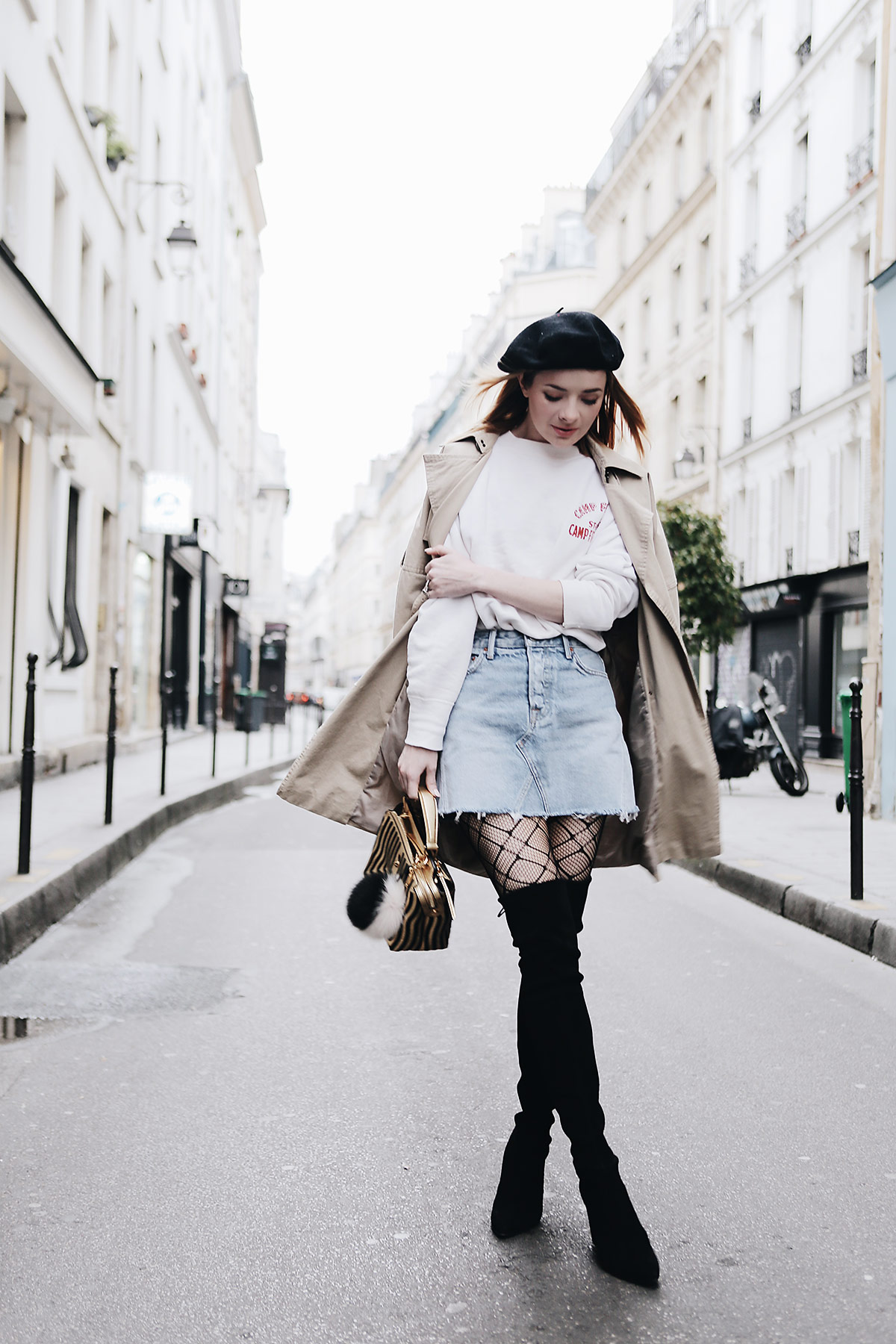 If you follow me on Instagram, you might have seen we took a short trip to Paris over the last few days! We booked this trip back in November when an amazing flight deal came up and we've been really looking forward to it. It was definitely not enough time! I'm ready to return again soon. Click below to read on!

We had so many great recommendations from readers and friends while we were there, I wanted to share a few things that we enjoyed during our trip. We went over the weekend so not everything we wanted to do was still open—next time! We stayed in Le Marais at the Hotel Caron de Beaumarchais and could not have picked a better place. It was small, cozy, and conveniently located with a wonderful staff. You can see some pictures of the interior on my Instagram. We'll definitely be staying there again!
We didn't do much shopping but we did find a few shops we really enjoyed. Merci was an adorable mini-department store with great clothing selections for men and women as well as homeware. It's a very rustic, minimalist and Japanese-meets-french style of clothing. We loved the cafe in the store, with it's many walls of books and delicious chocolate cake. Afterwards we went around the corner to the Acne Studios boutique. I got the shoes of my dreams there! I must admit those shoes may be my favorite in my closet at the moment.
Little Red Door was one of our favorite experiences of this trip. It's a small quiet cocktail den, and we recommend going early because they only let a small number of people at a time and it fills up fast. The bartenders there are on another level with their cocktail inventions and drink making skills. There are lots of experimental concoctions but if you are more  of a traditionalist like me, they are happy to make you a very Old Fashioned. We also went twice to the Paris Experimental Cocktail Club. It was very quiet and intimate, with excellent cocktails to suit all tastes. Now we've been to three different ECC's (London, NYC, and Paris).
For brunch we went to both Ellsworth and Holybelly. We loved the quiet atmosphere and thoughtful dishes at Ellsworth, and their wine selection was great! We met our friends at Holybelly for brunch and I had what were honestly the best pancakes of my life. Get the savory pancakes if you do go.
I did not do any vintage shopping on this trip because I purchased tickets to A Current Affair right before we went. For those who don't know, A Current Affair is an incredible pop-up vintage market that happens four times a year in NYC and LA. My mom and I hosted it in LA this time last year and I've been dying to go again! I didn't shop vintage in Paris because I didn't want to blow my vintage budget before A Current Affair, but I had many promising looking recommendations from some very sweet readers that I wanted to share with you. Many people recommended Freepstar, Prettybox Vintage, ThanxGod, and Chercheminippes consignment. Thank you so much to the kind people who shared these tips with me!
I know this is an extremely short list of recommendations, but it was a very short trip. I'm missing the pastries and coffee the most now that I'm back in Dallas and already conspiring to book another plane back to Paris.