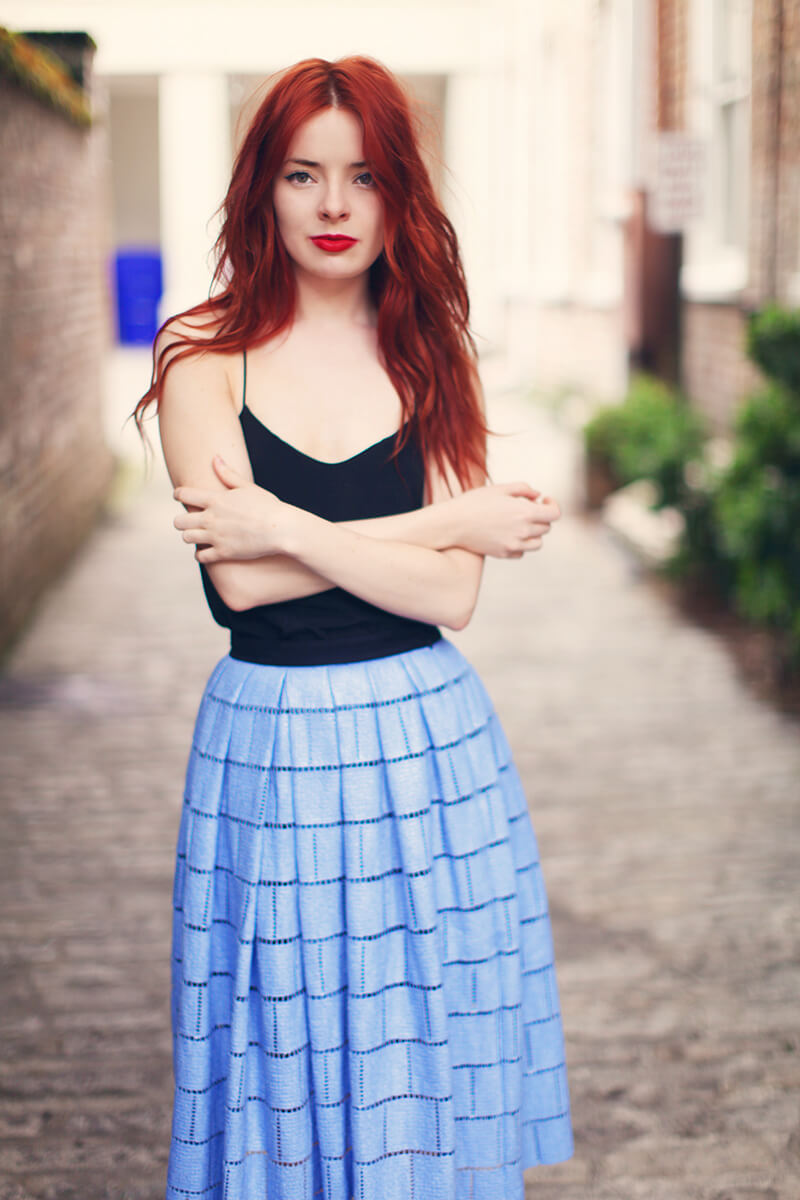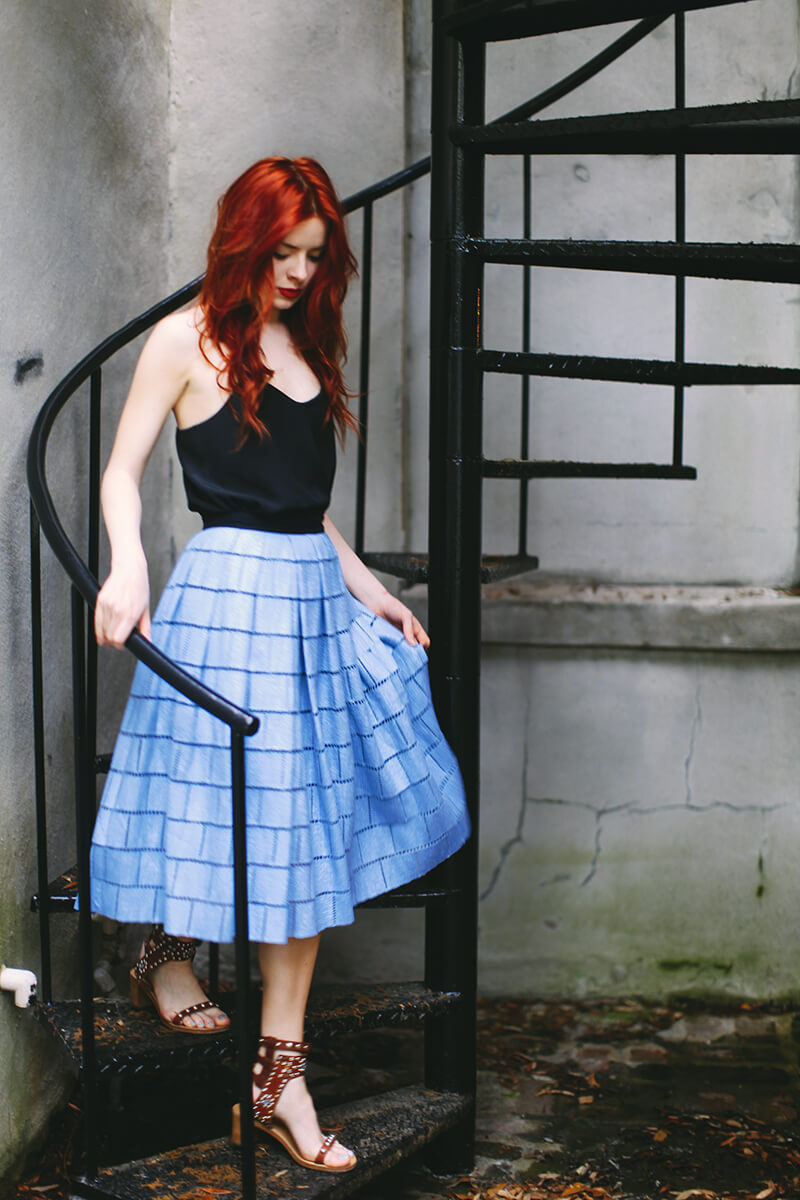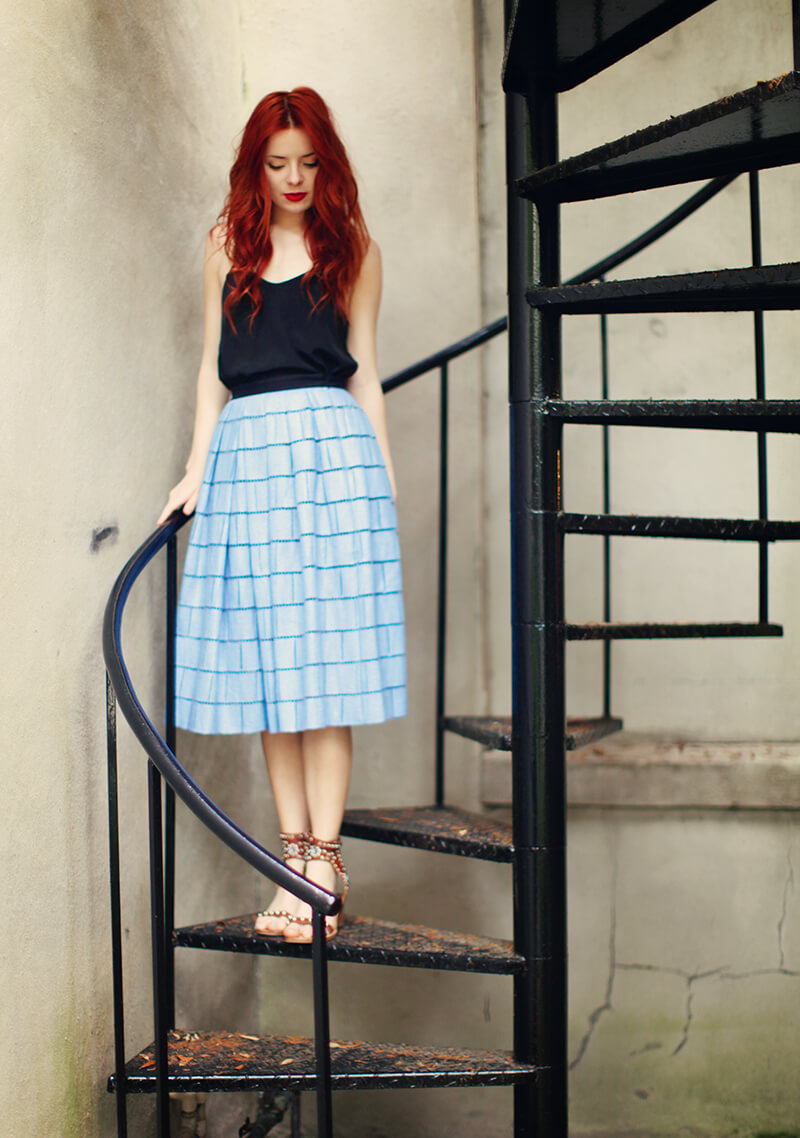 Wearing a rafia patchwork skirt and camisole by Tibi.
I just got back from Charleston, South Carolina and I miss it already! It is a voyage I've always wanted to make. When I heard Tibi was having a party with Charleston boutique Hampden Clothing, I leapt at the chance to go. The party was held in the Charleston Library Society, and happened to be DJed by my friend John Zahl. I have admired John as a master of cosmic disco music for years. His lovely wife Deirdre designs Candy Shop Vintage and I was so glad to have a chance to visit them both in their hometown!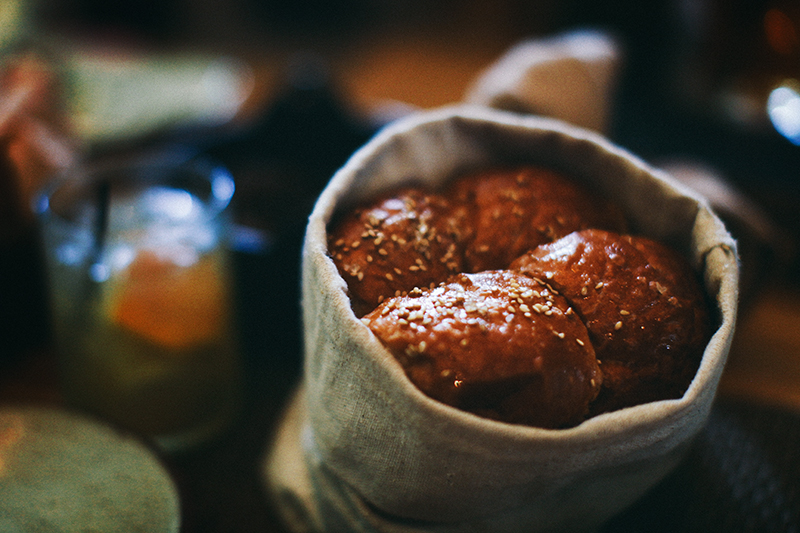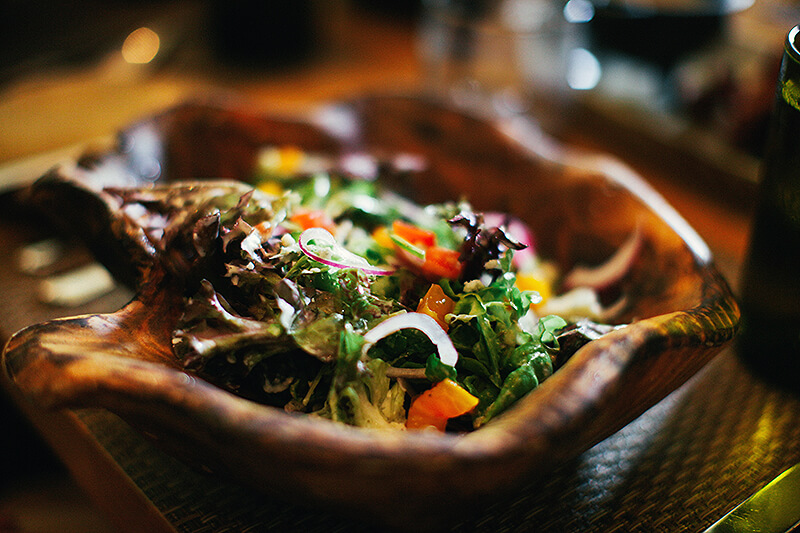 The food in Charleston was unbelievable. I will remember each and every meal I had for a very long time to come. Above was from a delicious lunch with Tibi and Hampden at Husk, a James Beard Award winning restaurant that uses all local ingredients. The pig ear lettuce wraps were to die for. I loved the catfish I had so much that I am determined to make some at home this week. We'll see how that goes!
Heaven on a plate at the Ordinary.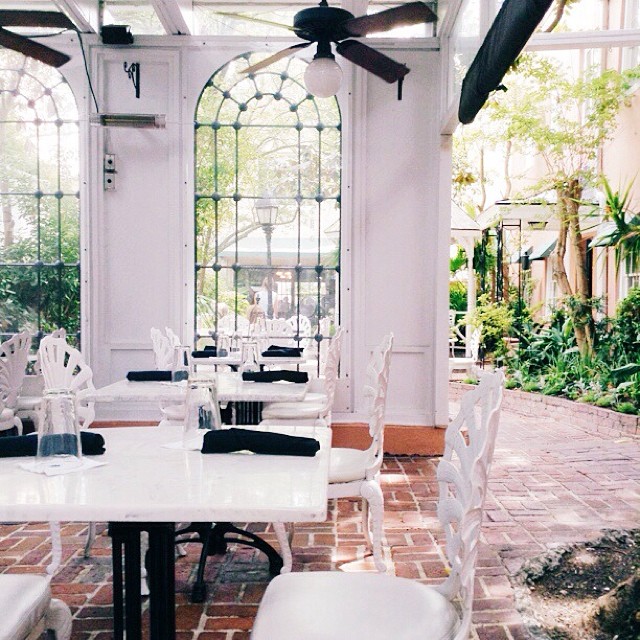 A stunning patio at 82 Queens.
I'm plotting my return trip already. Any place where it's acceptable to eat hushpuppies and oysters with every meal and drink bourbon cocktails all day long is a place I don't want to be far from.