I've been wanting a bar cart for a while now, but this weekend I realized I needed one sooner rather than later. After throwing a sizeable cocktail party, for which I used a loaner bar cart, I realized how functional and elegant they are. My dad has a beautiful leather lacquered 1930s bar cart that my mom and I found for him at a junk store a while back.  He was very kind to let us borrow it for the party, and it looked terrific (you can see it on Instagram here). It makes entertaining so much easier when guests can serve themselves and you're not bogged down on cocktail duty. They look gorgeous when you pile pretty bottles and tray on them!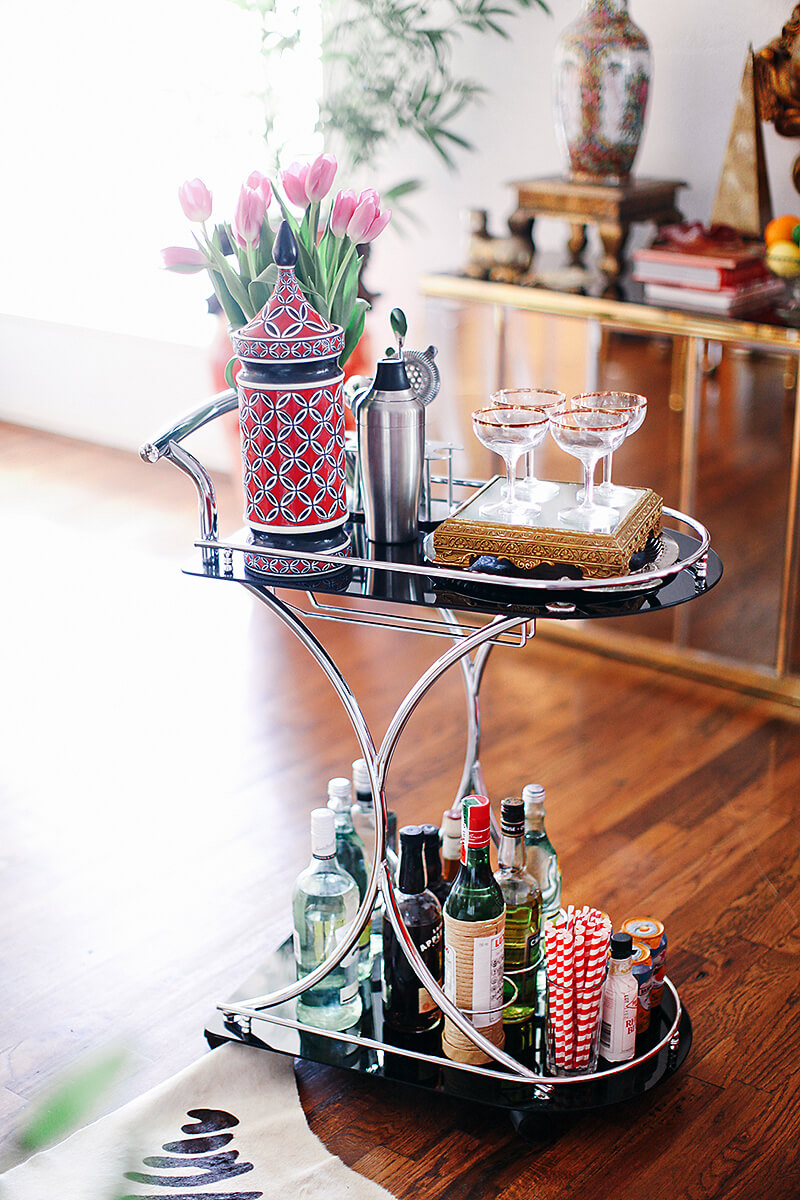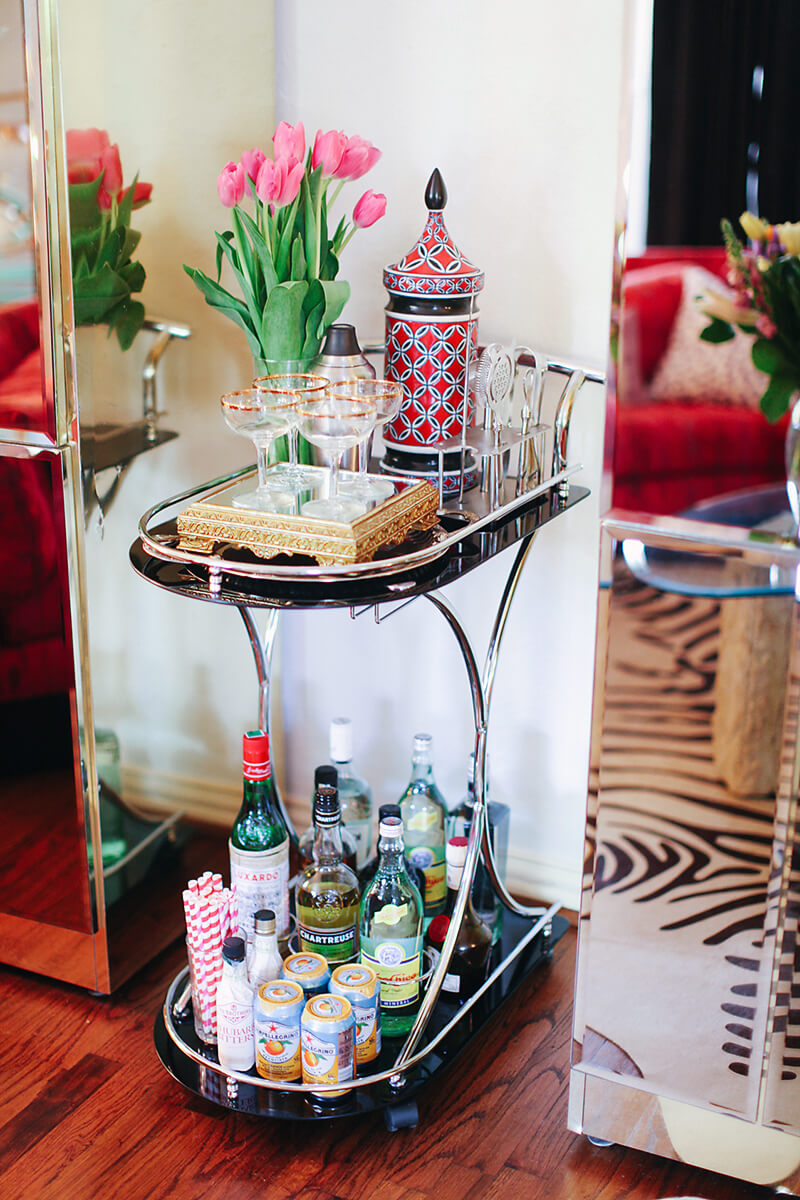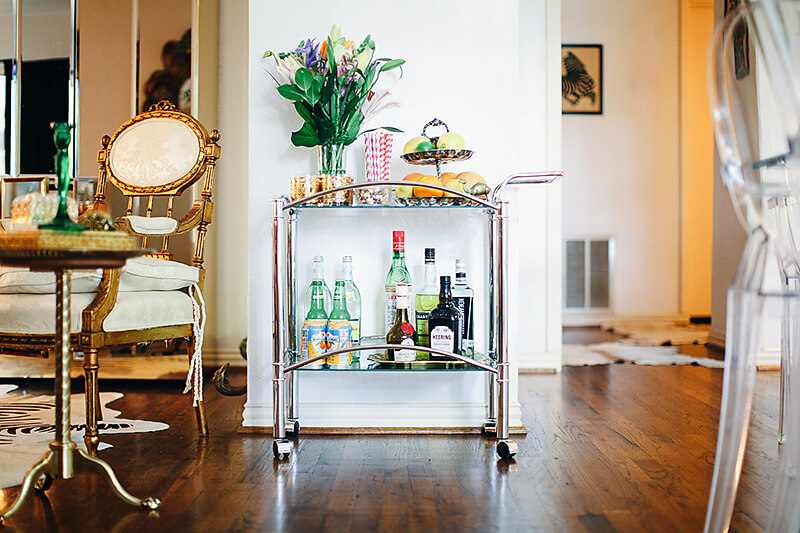 I was out picking up my dry cleaning today and I popped into a nearby consignment store on a whim (Dulce Consignment here in Dallas). When I saw they had just recieved four beautiful bar carts I flipped out. Then I saw how cheap they were and I really flipped out. I snatched one up for me and another for my boyfriend. We had been looking for a bar cart for his place before we threw our party but they were all either too expensive or not right. I guess you have to let your bar cart find you.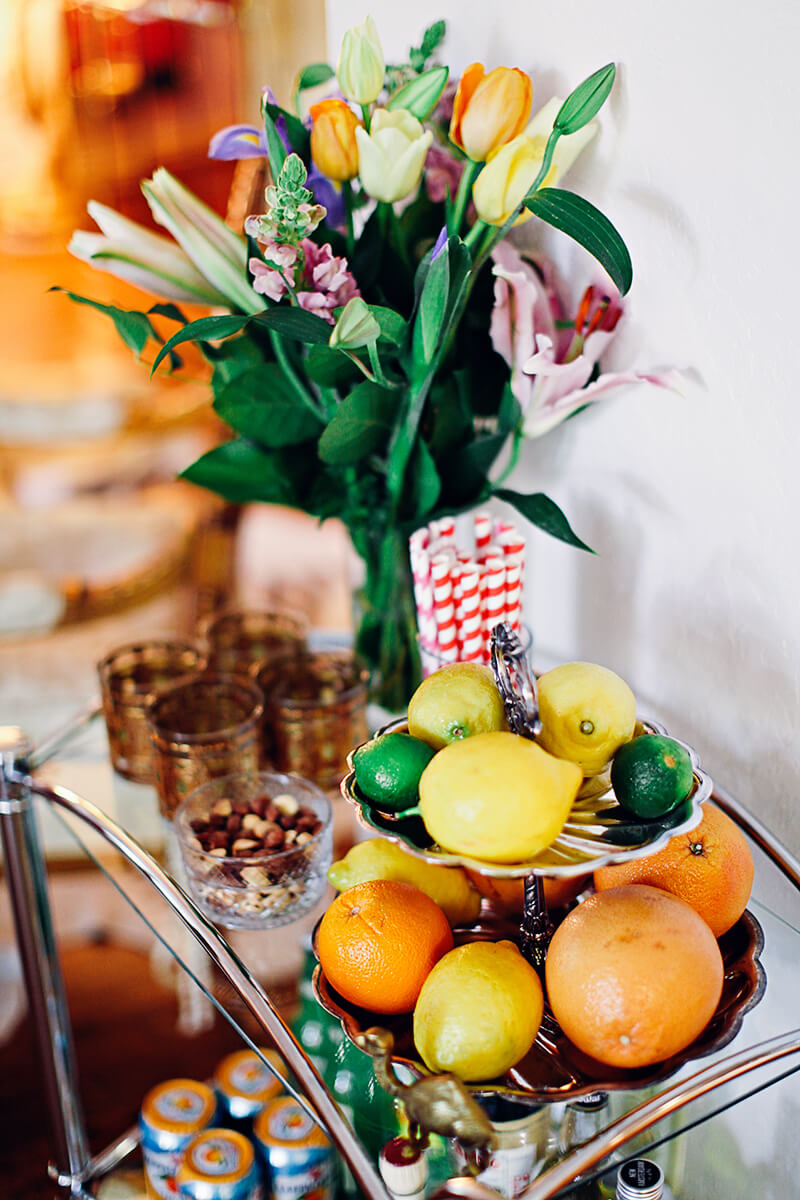 Full disclosure, I do kind of already have a bar cart in my kitchen. But it is a massive industrial metal cart, not a dainty roll-around hostessy kind. More full disclosure: my actual liquor cabinet would never even begin to fit on one of these tiny carts. But for entertaining purposes this is classier.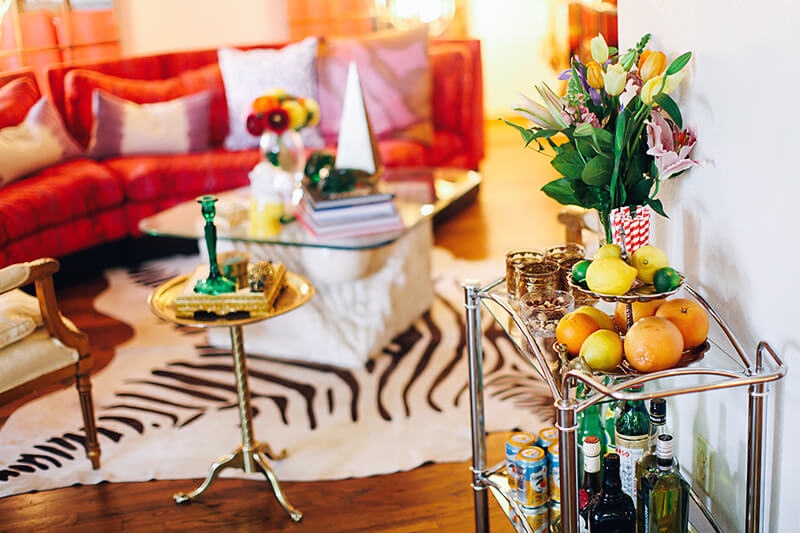 Every time I go to a thrift store, the first thing I look for is serveware. I have so many silver and brass platters and dishes for when I entertain now! You can never have too many crystal dishes or silver trays. Perfect on top of a bar cart.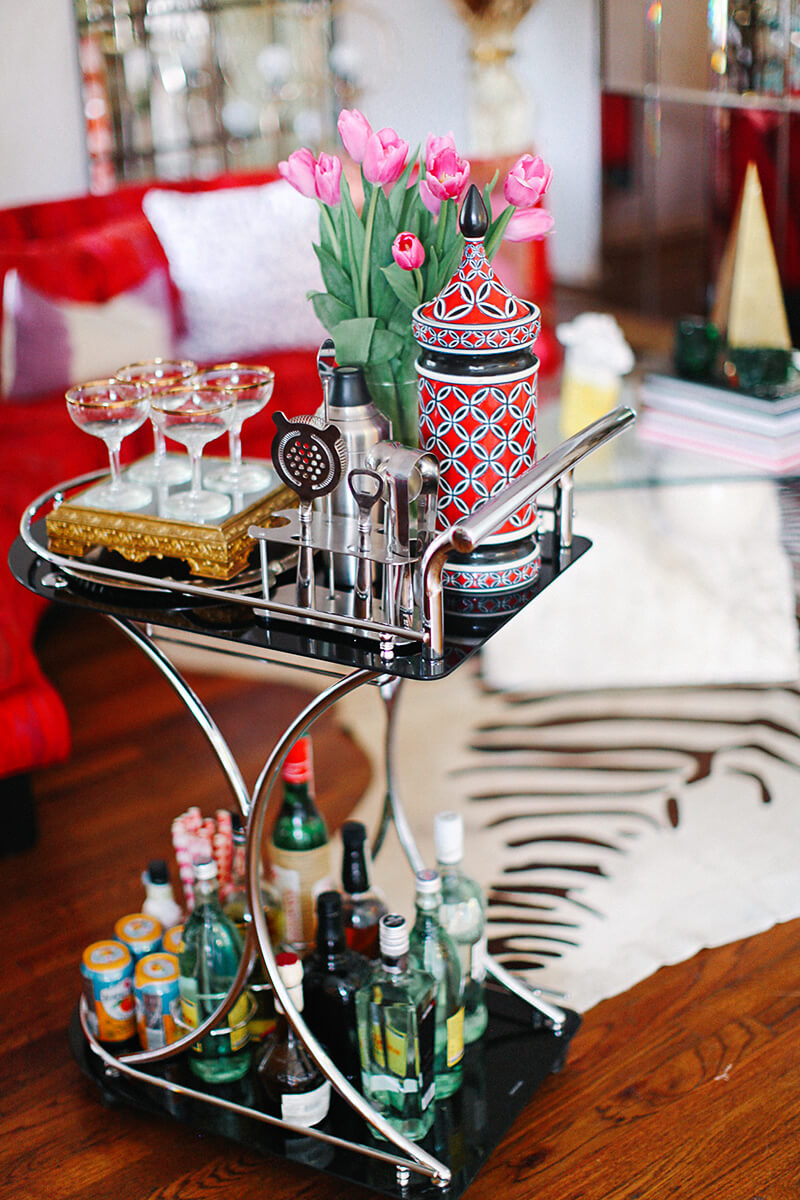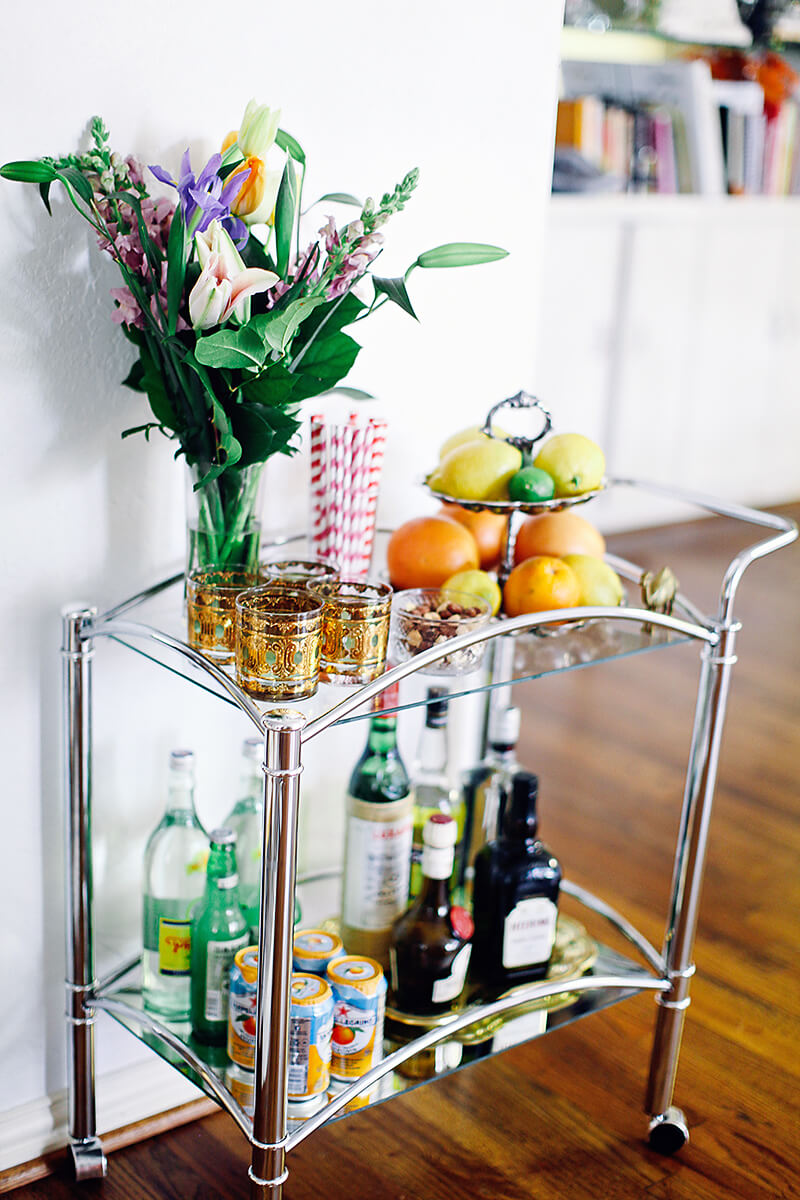 I really like my black bar cart in my living room, I think I'll keep it there. God knows I'll put it to use. If you don't have a bar cart, trust me, you need one! I picked out some favorites below.