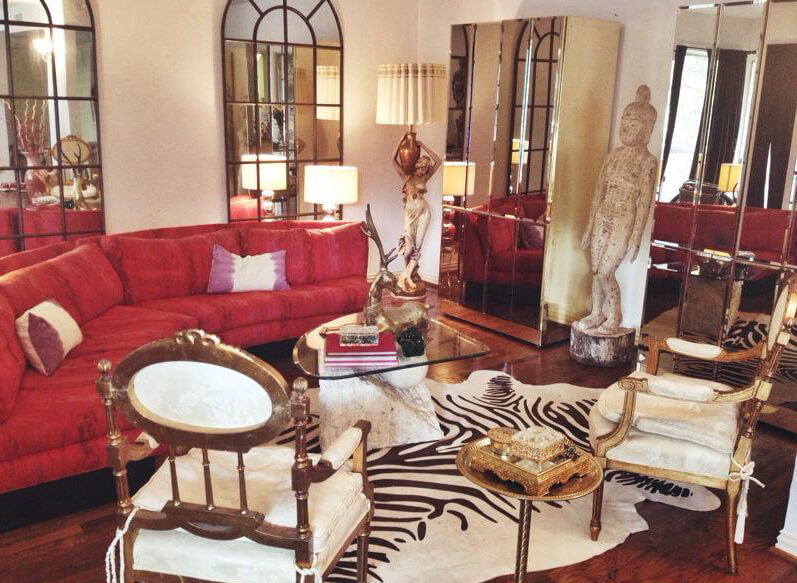 A few months ago I did an overhaul on my living room. I fell in love with a 70s ikat sectional sofa and found the amazing mirrored cabinets and marble table at Salvation Army. The transformation really kind of happened in a matter of hours!  This is more or less how it looks right now. I still want to move the acupuncture statue between my cabinets but she weighs a ton! I'm feeling inspired to spruce it up a bit lately. Below is a photo of my place pre-makeover as  shot by Manny Rodriguez for Rue Magazine.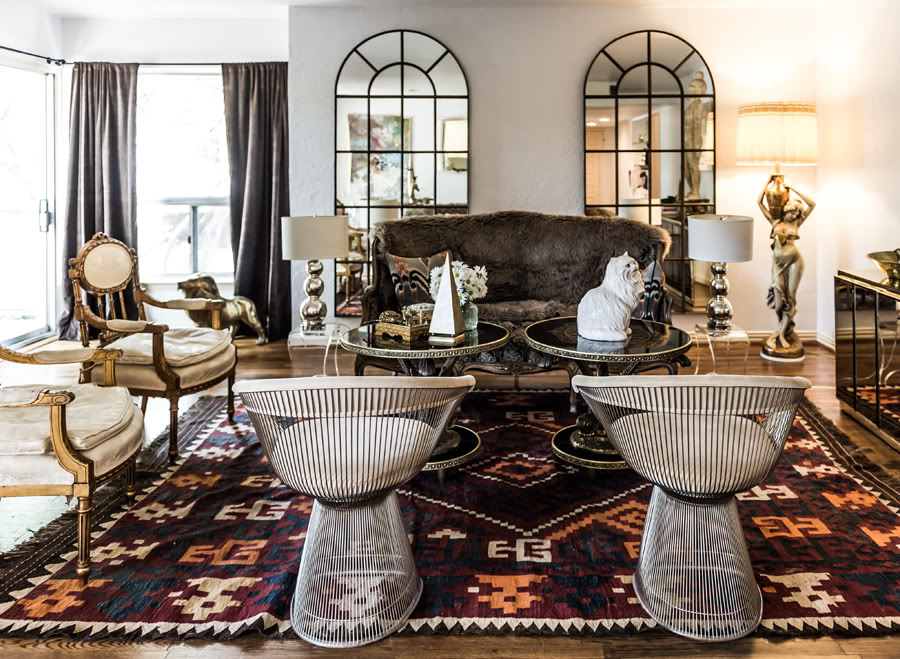 I sort of miss my place like this sometimes. Now my living room feels much more liveable with the new sofa. I do a lot of entertaining at my place and it's been great for that. My mom and I share a brain when it comes to design and we love taking on projects together, I think we are going thrift store scavenging to see what we can find that inspires us this week! I must share the insane bronze cherub table she found when we went to Salvation Army last week. What a piece!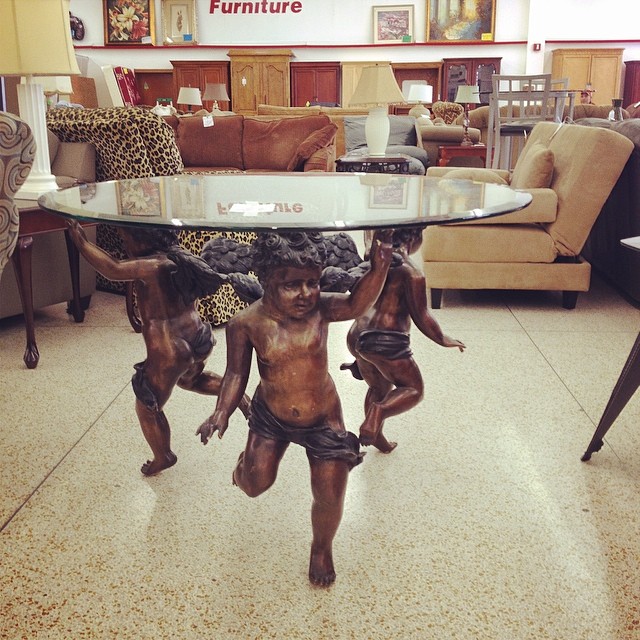 Over the top? In the best way possible! I can't wait to see it in her place.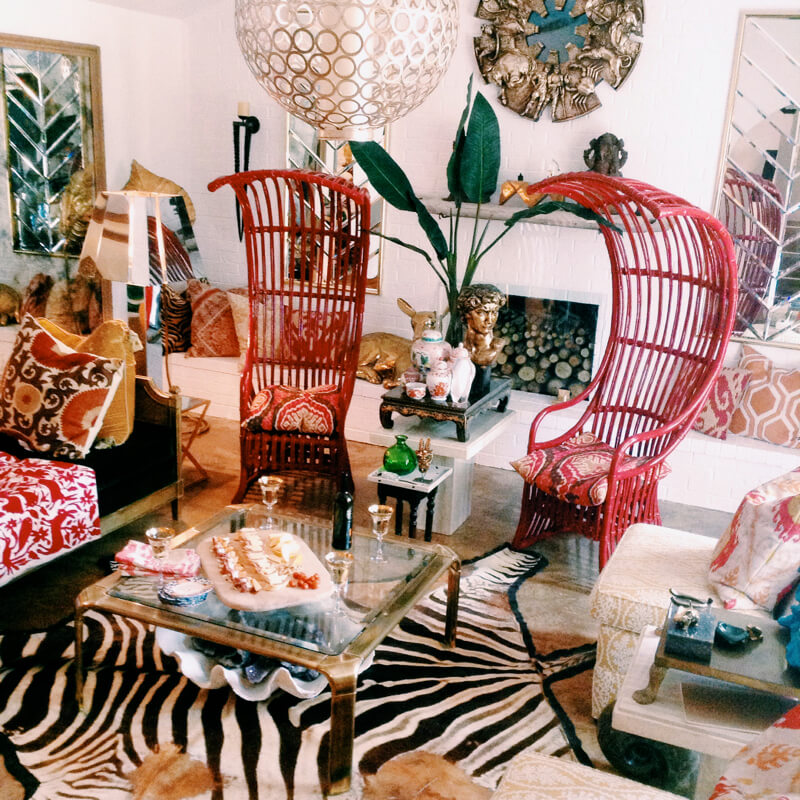 This is my mom's living room right now, she has been playing around with it lately. She told me that she wants to give me those insane red chairs. An offer I would gladly take her up on! Maybe they'll be just what my living room needs.