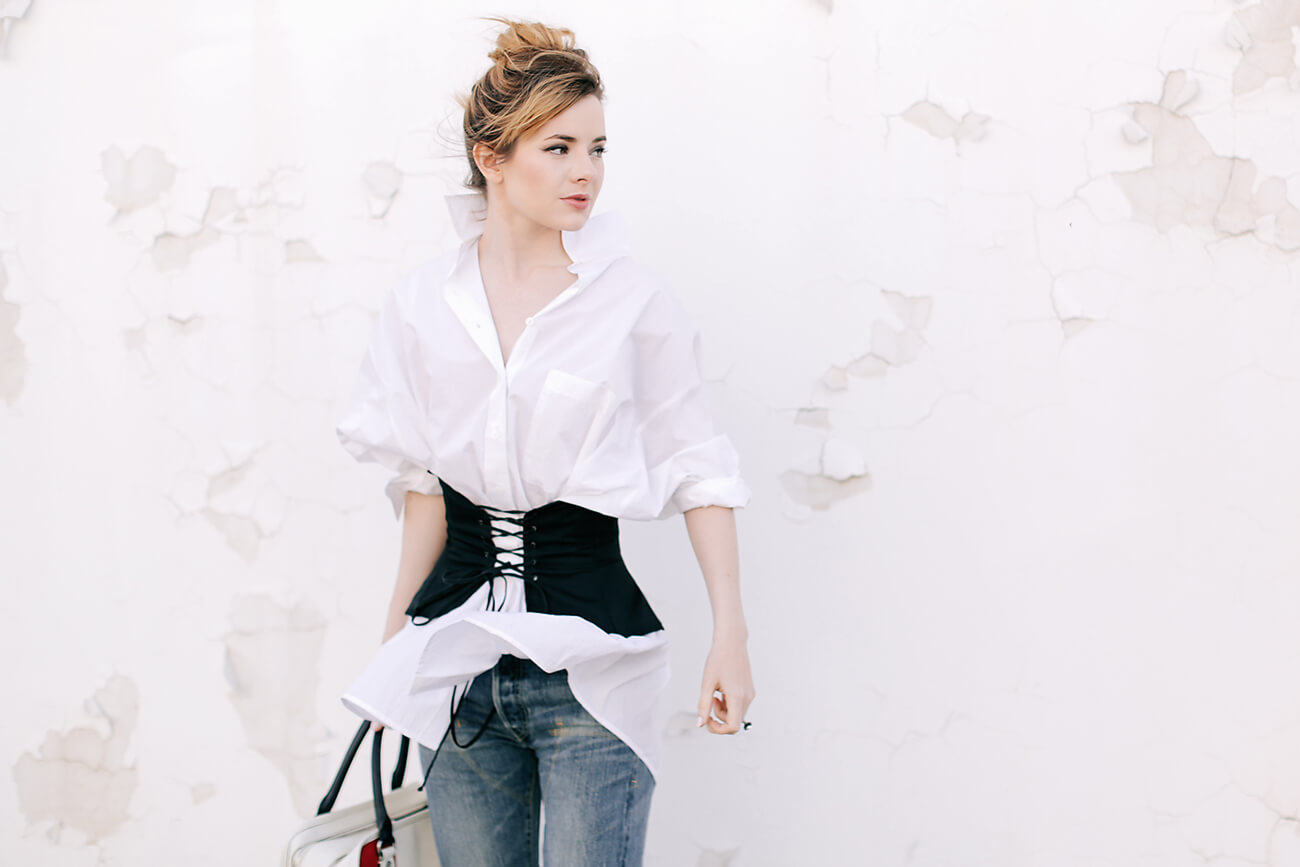 Happy New Year everybody!! I hope you had a great NYE and the new year holds many exciting things for you. As much fun as the holidays were, I am ready to get a head start on this year's upcoming projects. There is so much in store ahead!
My 2017 got off to a slightly anticlimactic start as I am just getting over a stomach virus from hell. It's apparently the one that is shutting down school systems lately, so if you haven't gotten it yet, be warned! It was no joke, I think I lost about 5 lbs in a three day window. It feels great being able to eat food again!
I've been repeating this outfit lately. The belt is vintage Yves Saint Laurent and when I unpacked it during the move it inspired me to style a few looks with it! Here I am wearing it with an oversized white button-down by a Korean brand called Minitz purchased at Elements Boutique, Junya Watanabe jeans, Jimmy Choo kitten heels, and a Thom Browne for Black Fleece bag. For a similar corset look try this belt over at ASOS, I'm dying over it!
Also, really good deal alert!! I was looking on the Real Real for this belt that I am wearing and noticed they are having an extra 20% off deal on most of their site. Get over there because there are some amazing finds to be had! I just bought myself a pair of Roger Vivier boots that are heart stopping.
My favorite things to buy are shoes obviously, but surprisingly belts are a close second. I am constantly searching for them. A good belt can carry your wardrobe through the decades. Below are some insane designer belts on sale from the Real Real, get your hands on them while the deal lasts!