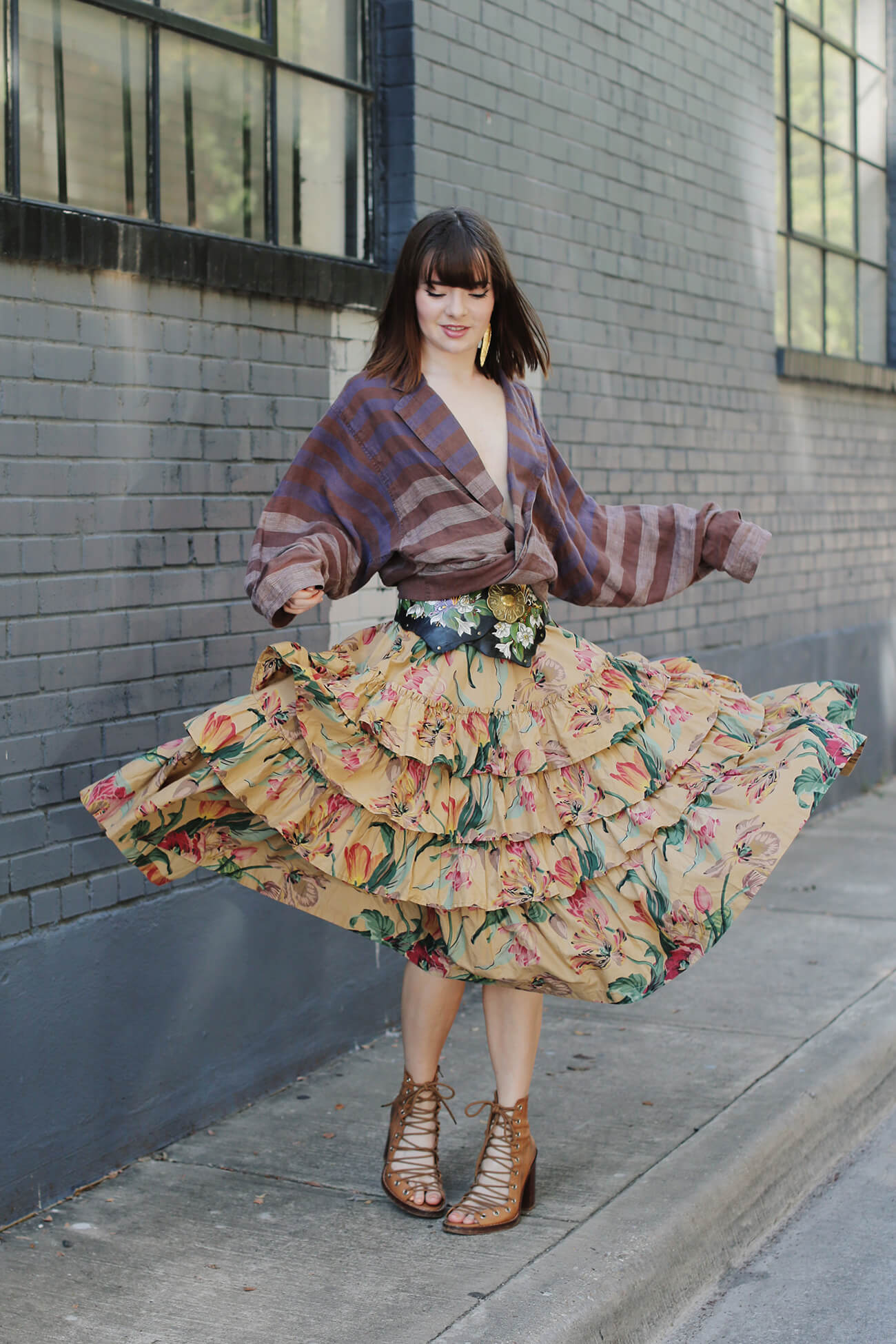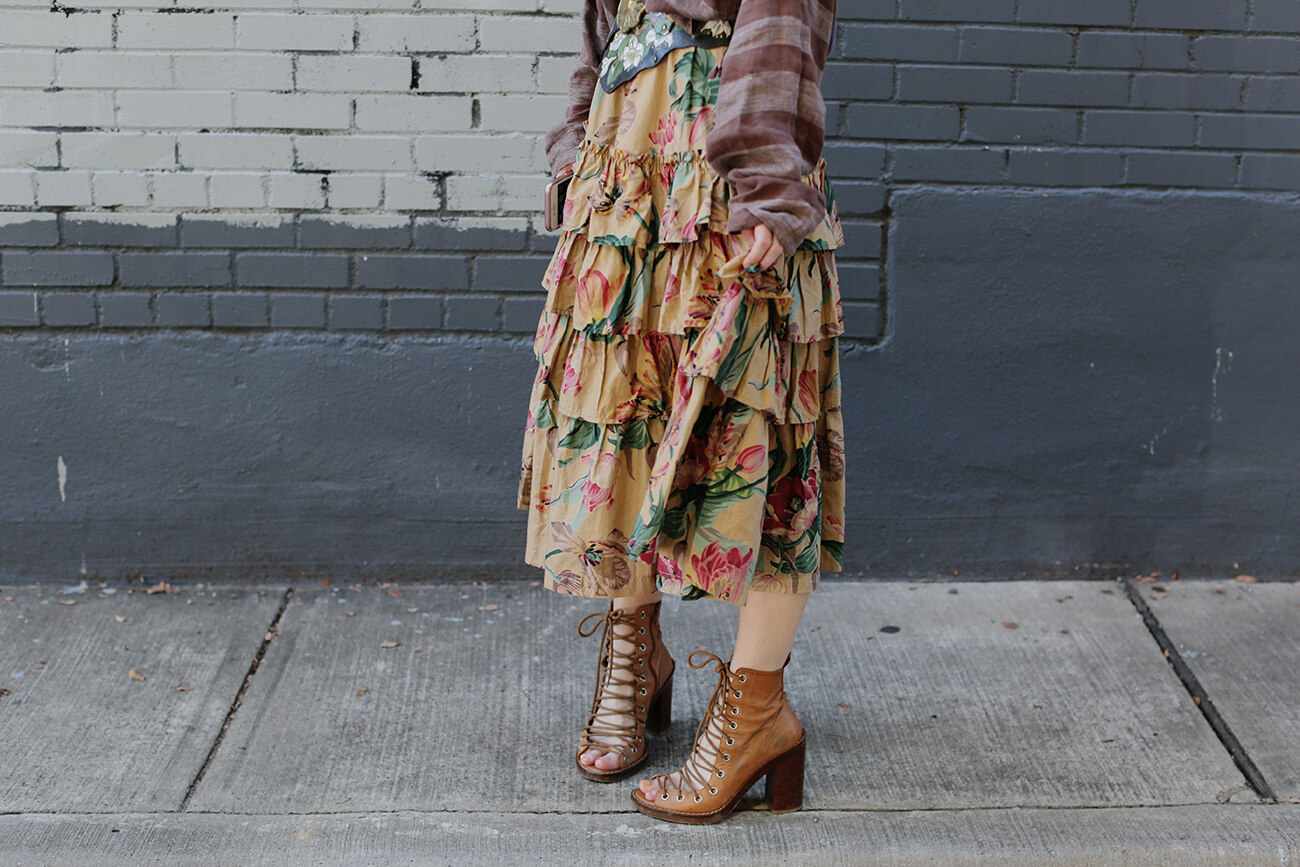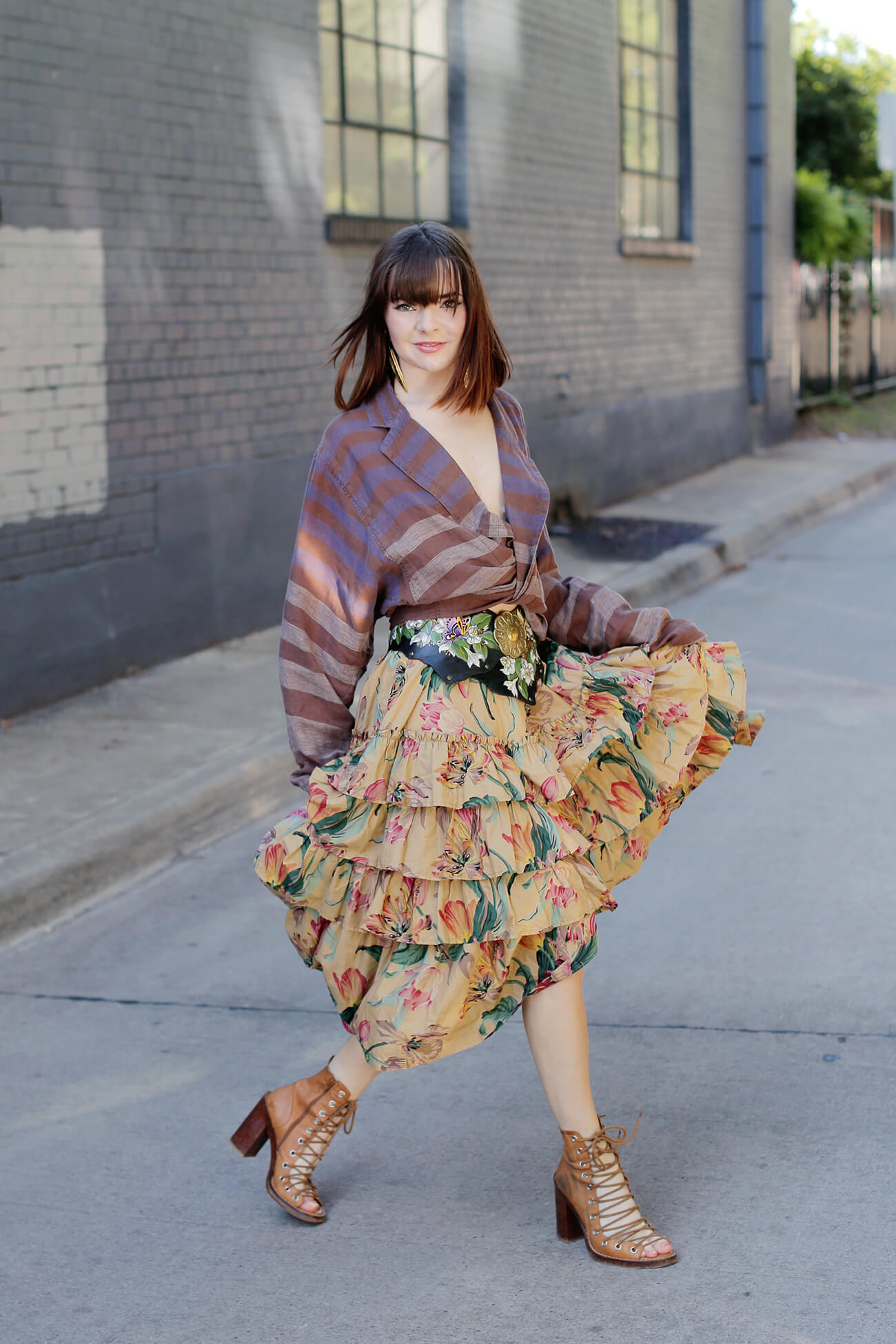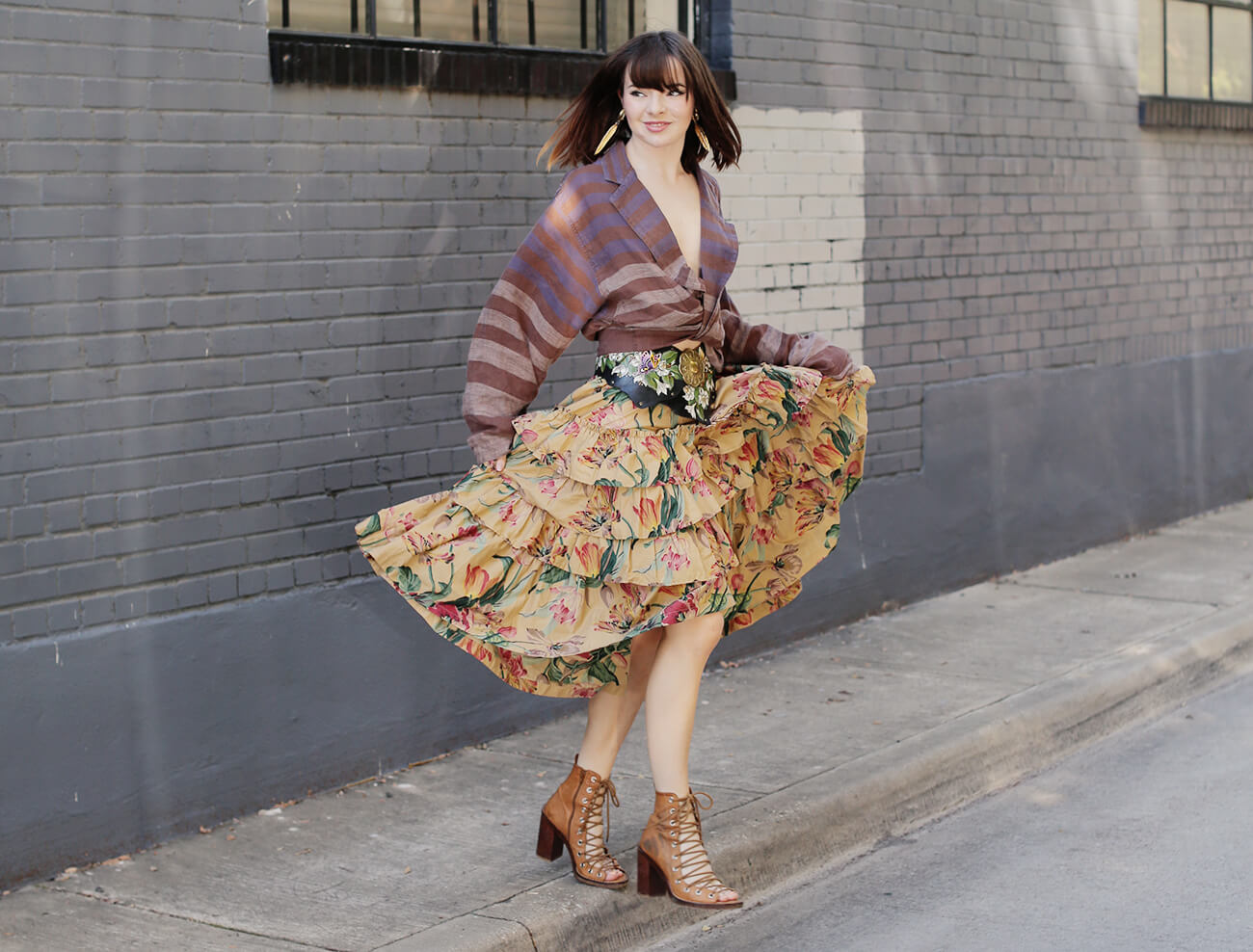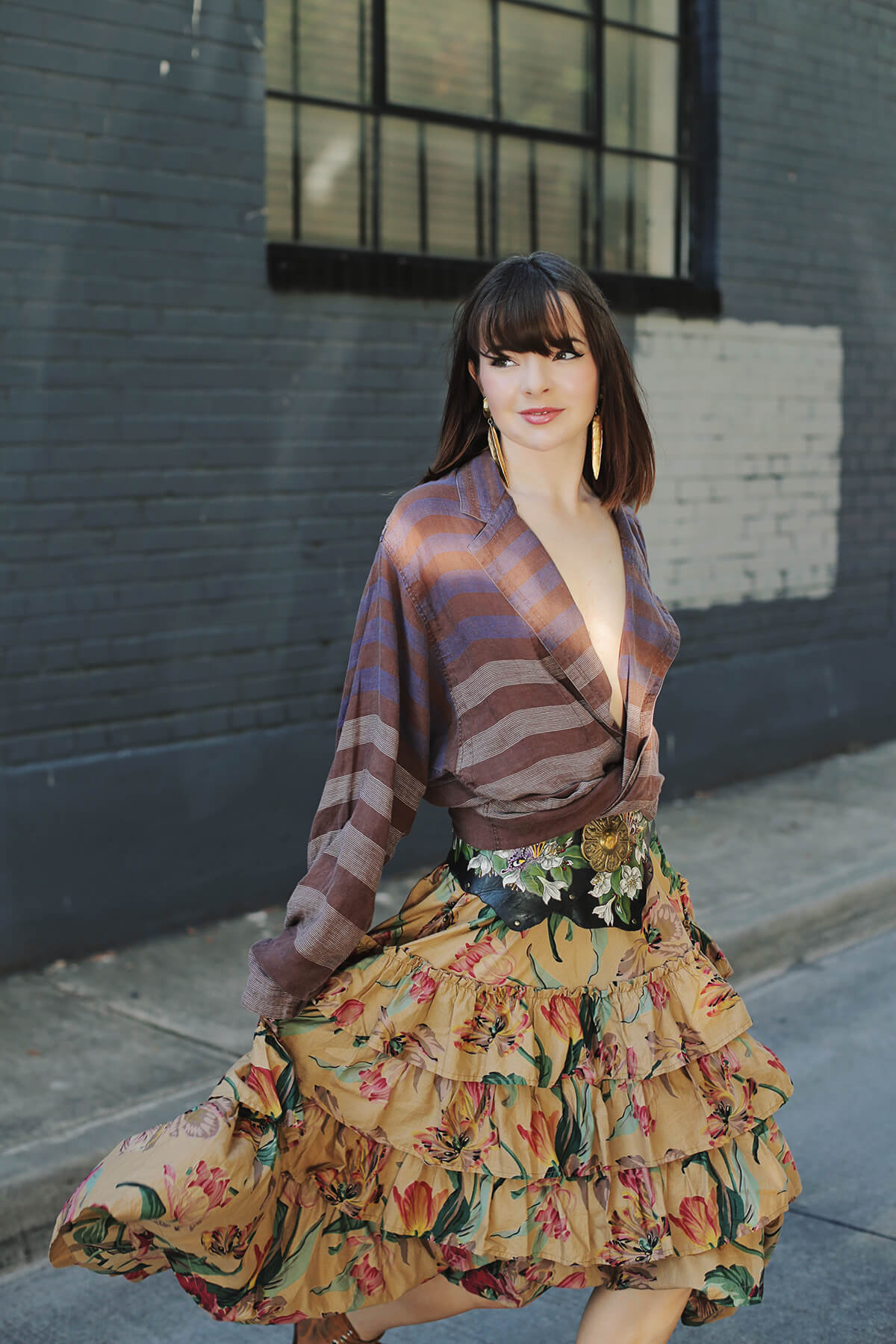 I'm Kenzo obsessed. Not the label reboot of Kenzo by Opening Ceremony…the original! I have all my favorite 70s and 80s Kenzo ads saved, they were all shot by my favorite photographer Hans Feurer. Old Kenzo can be pricey but when I came across this skirt it was too good of a deal to pass up. I had to have it.
I'm wearing my beloved Ann Demeulemeester sandals, which are pretty scuffed up as you can see by the photos. I'm glad they still make these shoes after all these years, one day mine may bite the dust!
Wearing a vintage Kenzo skirt with an 80s Gianni Versace shirt, Ann Demeulemeester sandals, and a handpainted 70s leather belt with vintage earrings.