My mom and my little sister and I stole away for lunch at Bistro 31 the other day for a pre-Valentines gift exchange. Growing up in a household of girls, we pretty much know each other's tastes perfectly and we love to shop for gifts for each other any chance we get. Valentines is no exception! When Pandora offered us a few Valentines trinkets to exchange with each other, I was so excited! I knew Carol and my mom would love the simple and classic jewelry I picked out for them. Over a long leisurely lunch on a blustery cold day, we exchanged gifts and sampled desserts. Carol looks so pretty in her new Pandora earrings!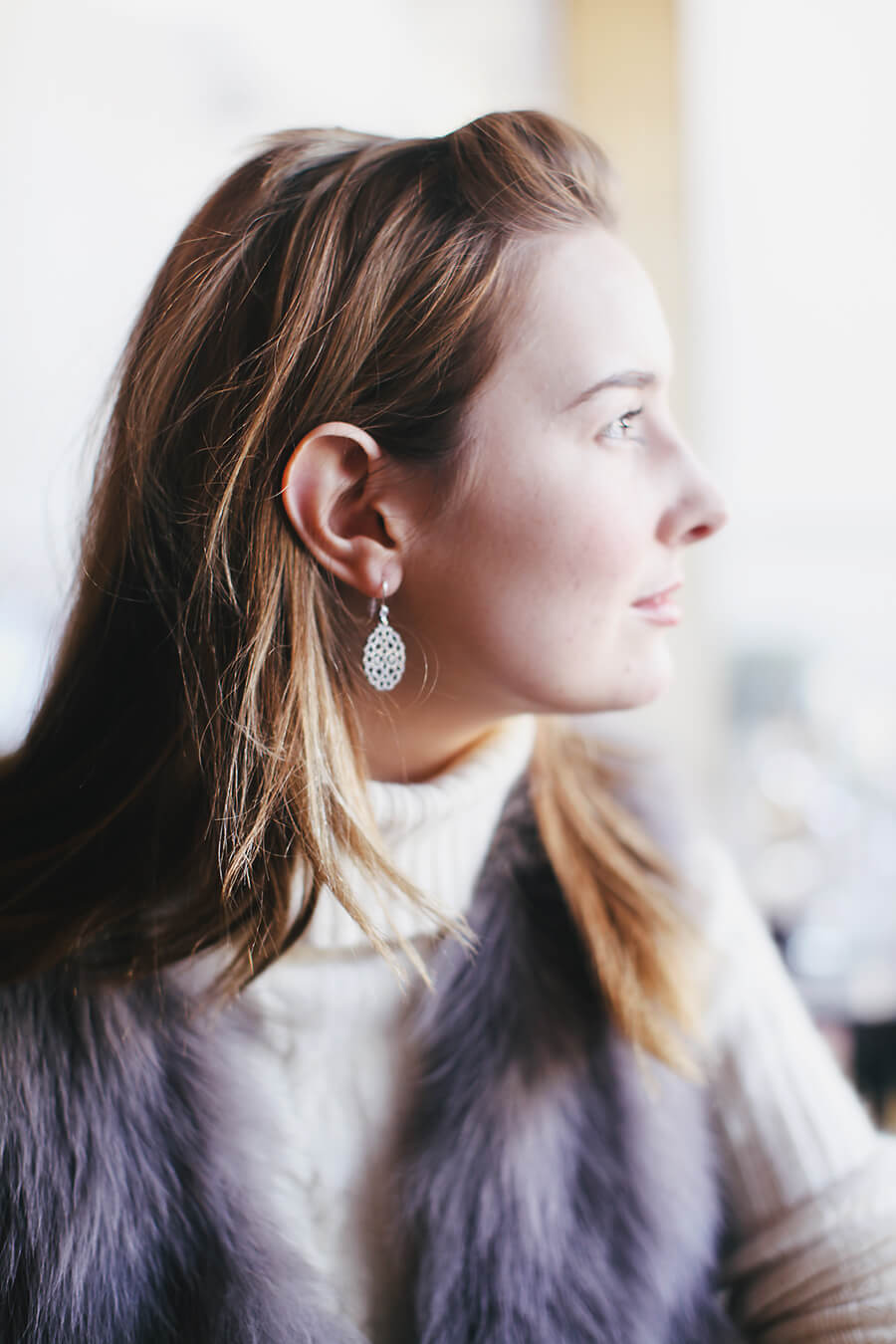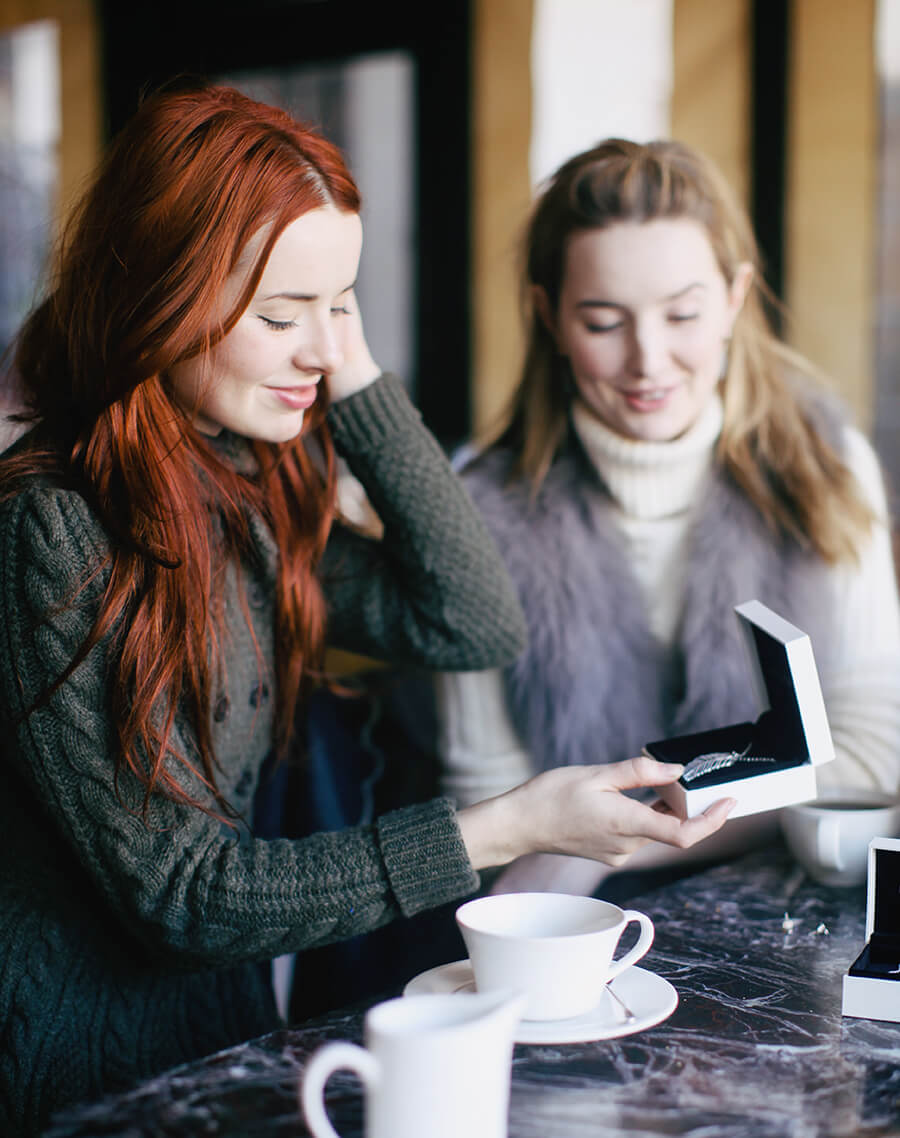 Carol chose this beautiful feather necklace for me, I love the long pendant style!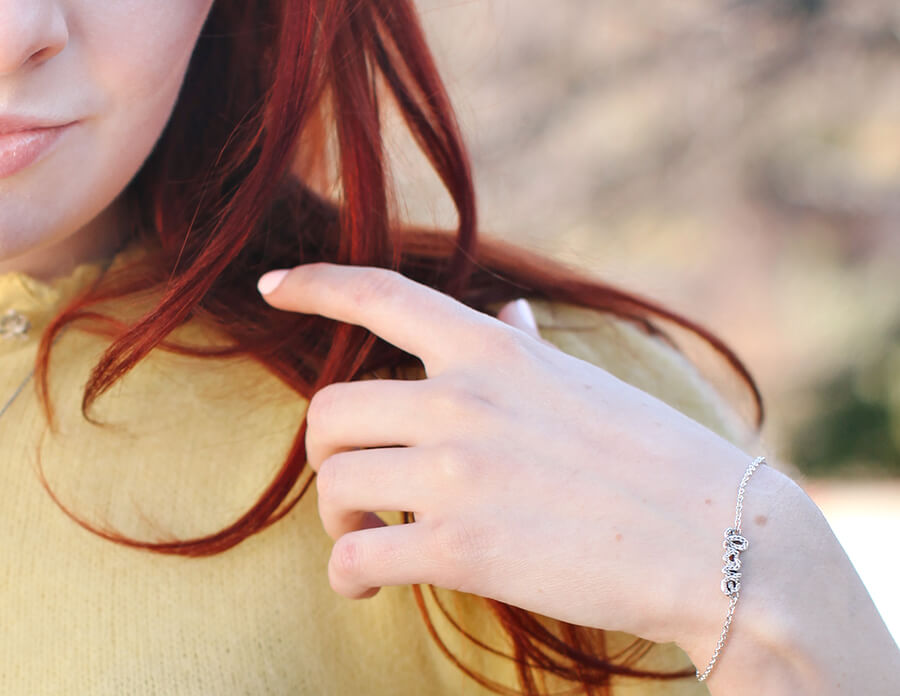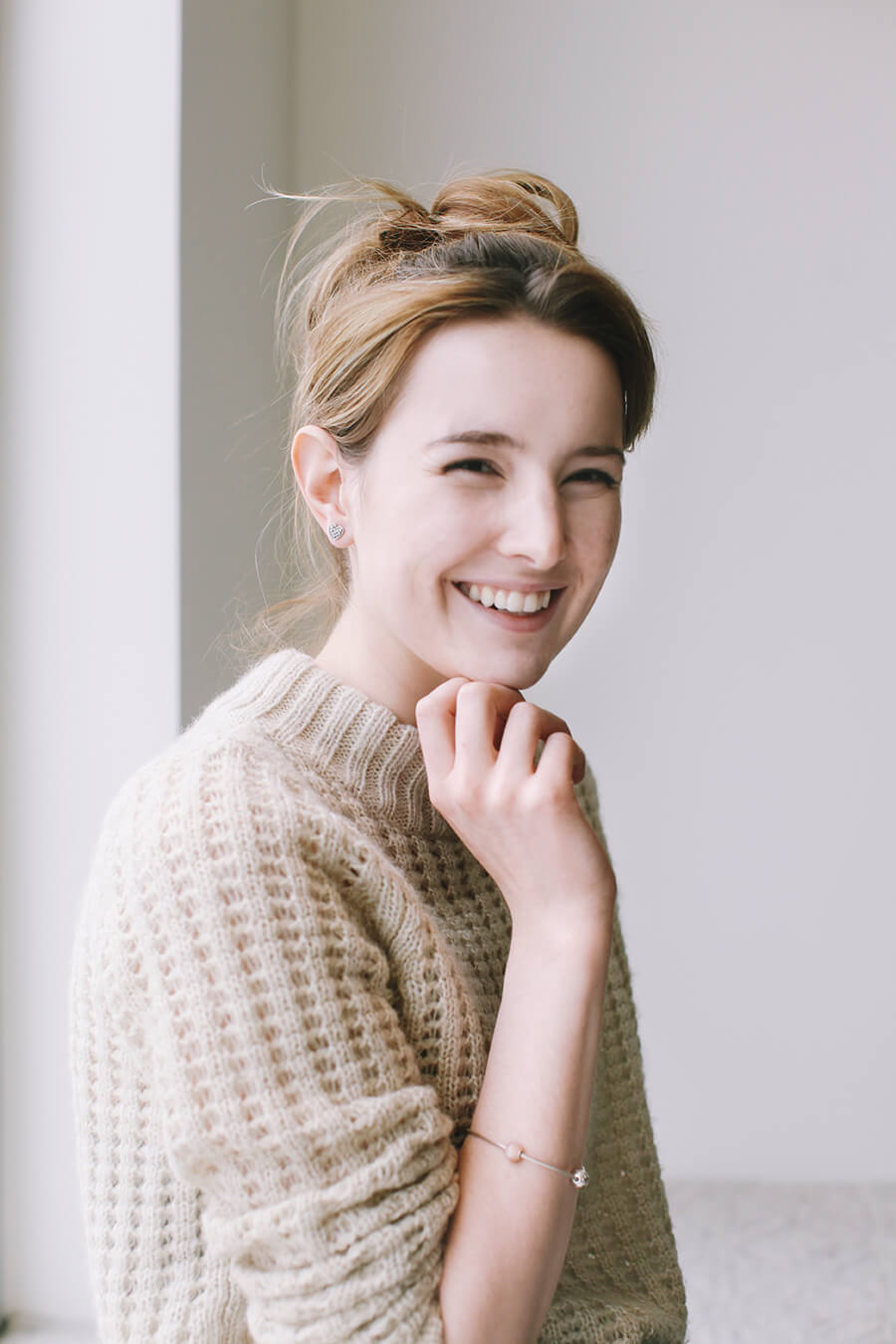 I also got my sister this pair of heart stud earrings, I knew they would look adorable on her. The "love" pendant bracelet is so delicate, so pretty with a demure sweater!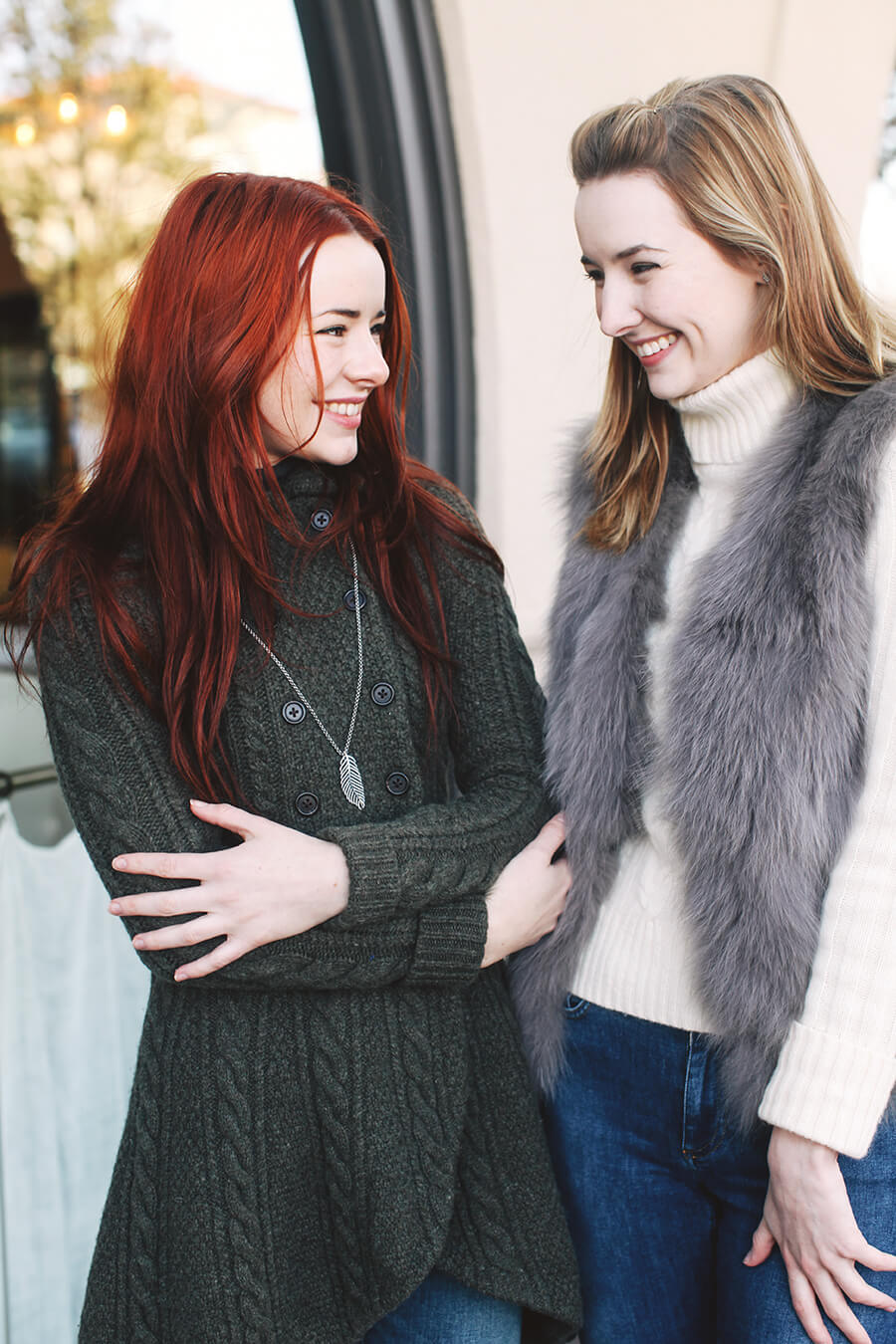 My sister is so cute, she is laughing in every photo I have ever taken of her.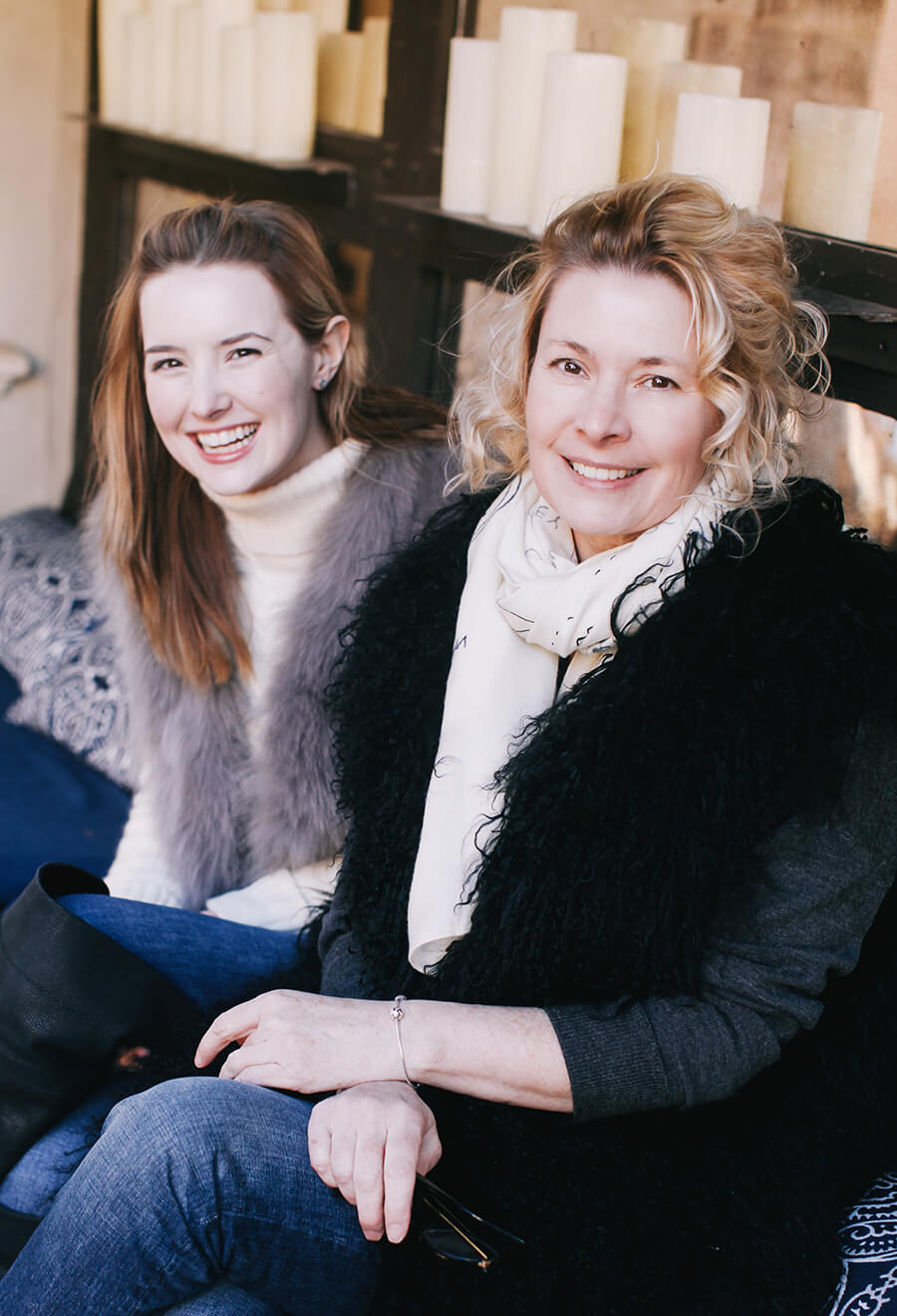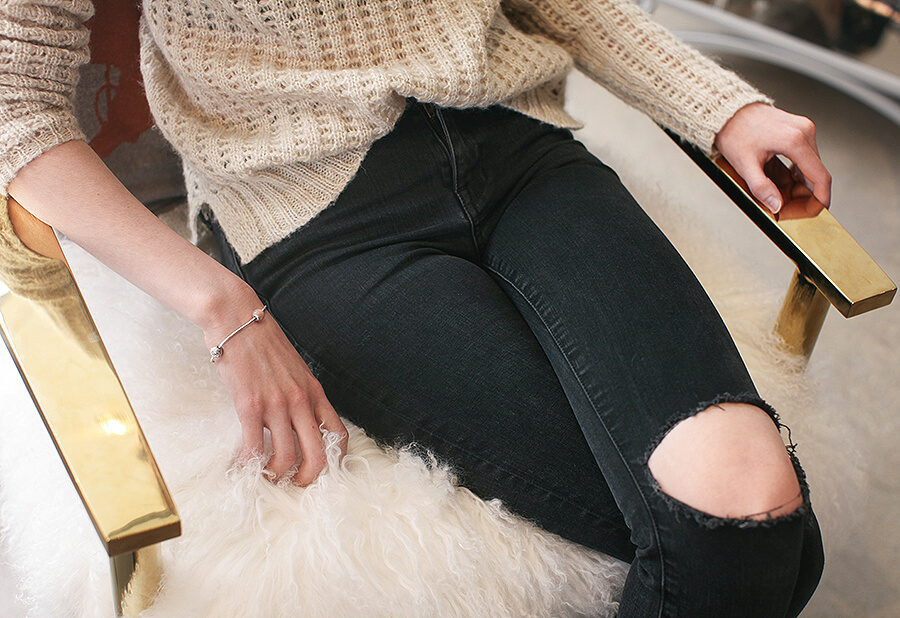 My mom loved her Essence bracelet we got her last year so much that we chose some new beads (love and dedication beads) for the one she had already. We had so much fun opening our gifts at our Valentine's lunch, thank you so much to Pandora for the jewelry!