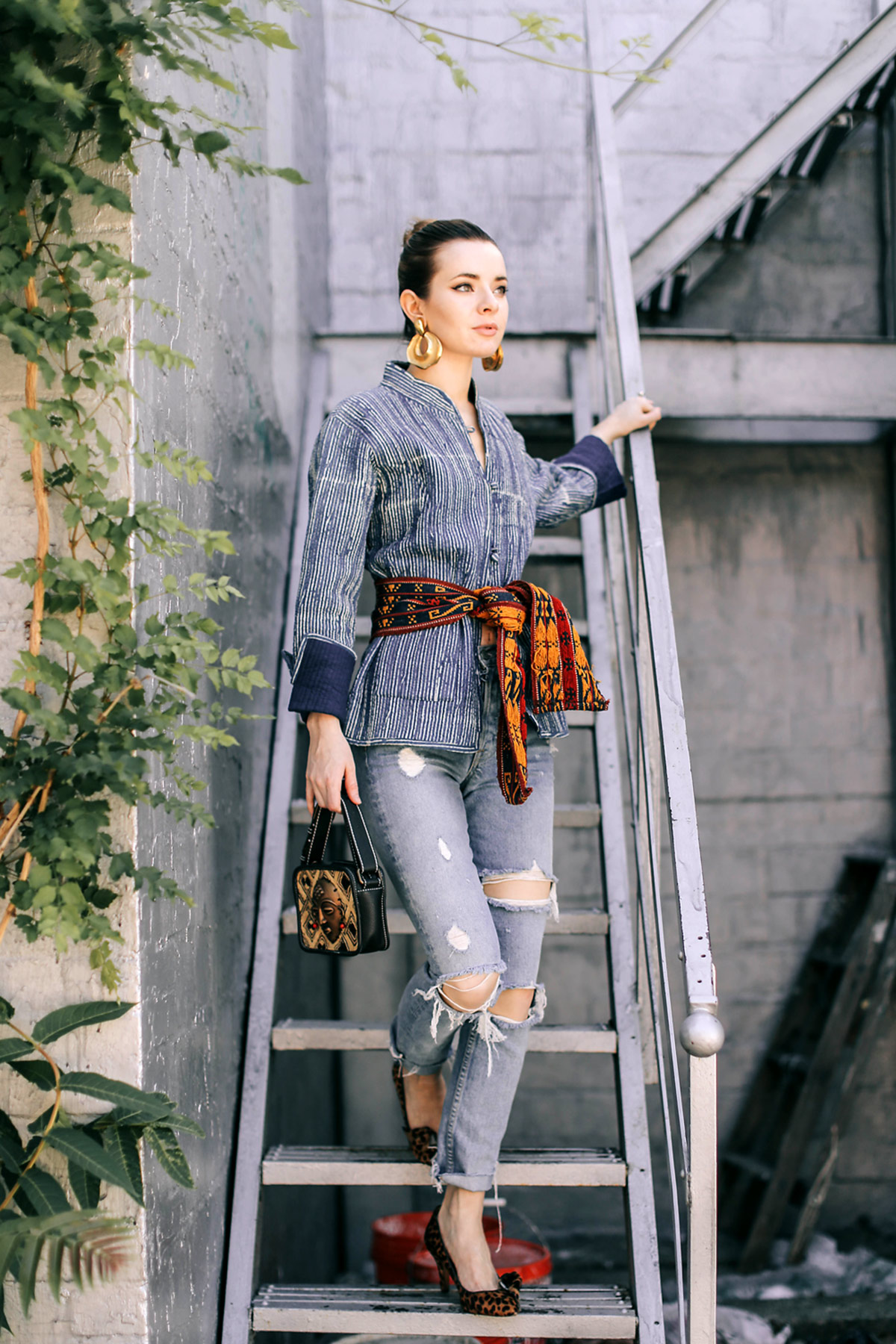 This jacket is a long time favorite of mine. I found it at Dolly Python here in Dallas, and another matching jacket in green and red. I wear them both constantly, sometimes belted over a nightgown to go to the grocery store! This belt is my favorite thing to wear with them. It's an antique tapestry belt I found at Feathers Vintage in Austin. They pair so well together!
I have been having a really hard time finding a pair of jeans I like lately. Skinny jeans feel dated and I always wear vintage Levi's 501s. I like these Grlfrnd jeans because they are a mix of both. The fit is crazy flattering! If you are thinking about ordering a pair, I took my normal size in them and they fit great. The label warns you they'll stretch a lot but I have not had that problem wearing mine!
This bag is really special to me, it was a recent hand-me-down from my mom. It's from Wunderkind's Fall 2010 collection, a very special collection in my memory! My mom had found this bag on Yoox. I still pore over the runway images. What a great collection!