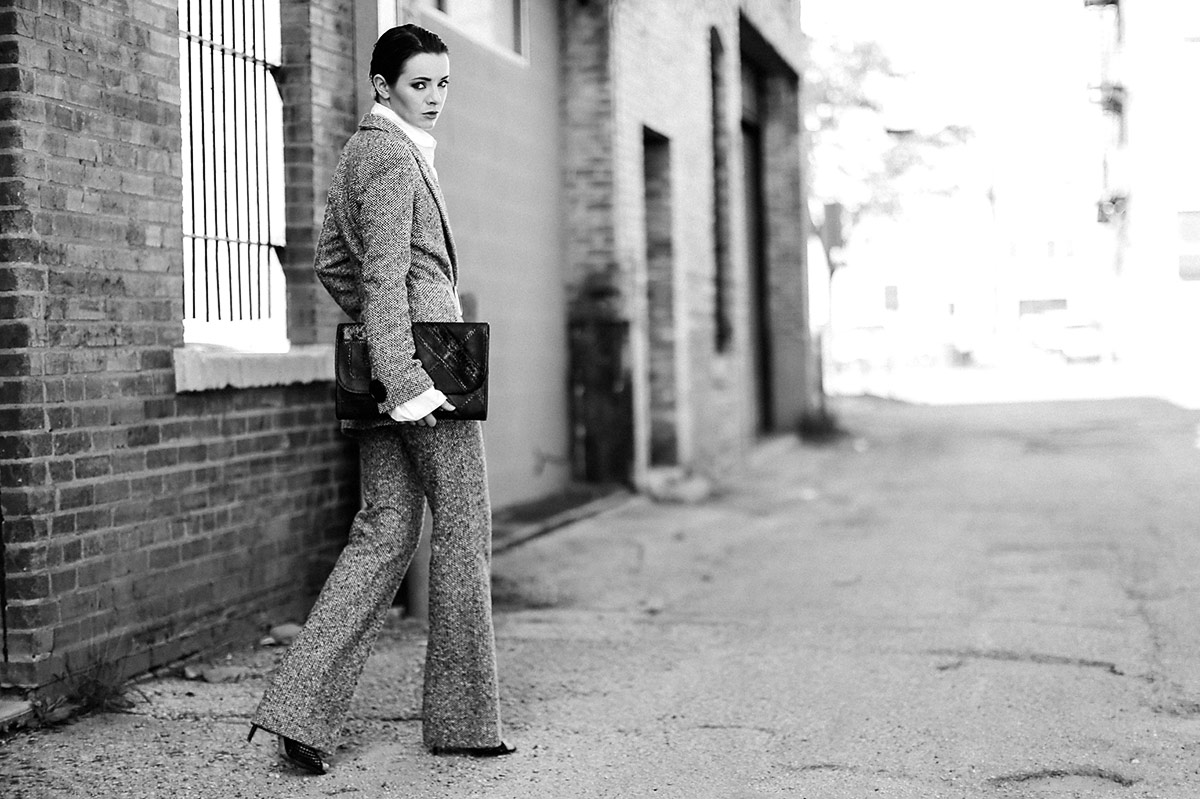 This vintage Ungaro suit is one of the most treasured items in my closet. My mom found it for me ten years ago…I actually have blogged this before, probably around the time it was given to me! The suit is a cashmere blend, it feels like a dream to wear. Obviously living in Texas, I don't get many opportunities to wear it. I was very happy to pull it out for this photoshoot! It reminds me of Marlene Dietrich and Katharine Hepburn.
I should mention that this suit also includes a skirt in the same fabric, I would love to shoot that for you to see sometime soon.
Worn here with Jerome Rousseau shoes, a vintage Carlos Falchi clutch, and Celine aviator sunglasses.