So my mom picked up this vintage wrap dress the other day and before it was shipped to it's new home, I wanted to play around with it.
I'm kind of obsessed with the idea of being able to wear a wrap dress both as a coat, and as a dress. What a versatile piece-you could get so much wear out of it.
These shoulders and sleeves are what really kill me. It's always nice to have those pockets, too.
Very smart and sophistacted worn on it's own. Kinda feel like a power lady. But the right amount of decolletage showing keeps it a little bit sexy.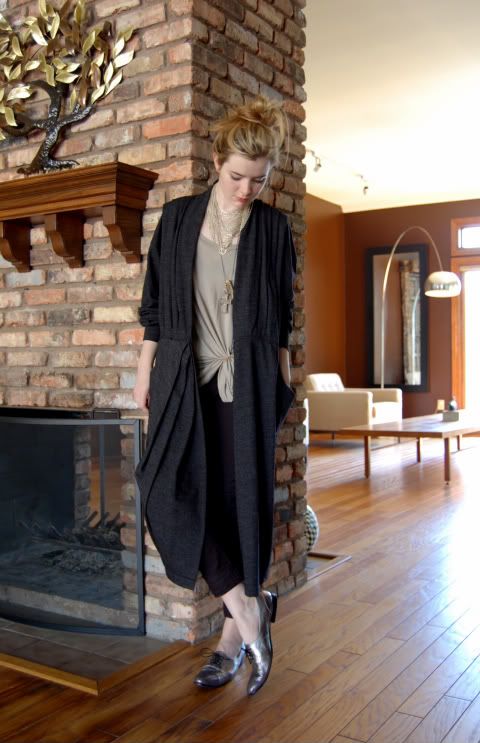 Wear it over cuffed black pants (mine are Y-3) and eccentric brogues and it's a whole new look. Casual but not sloppy.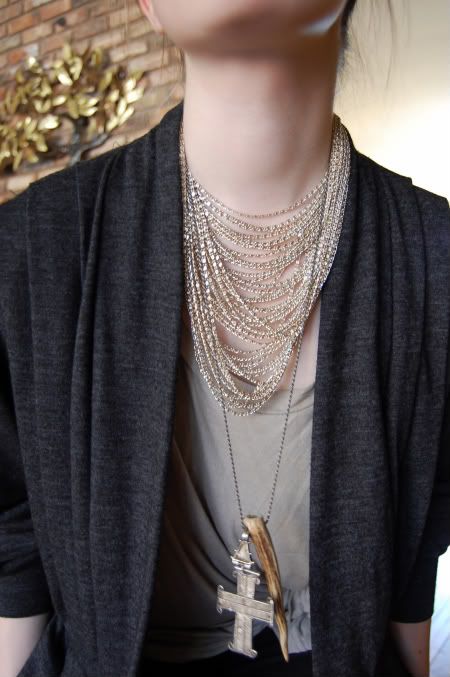 The silver chain necklace was a recent purchase-it's sooooo beautiful, isn't it? I feel like I don't wear much jewelry but I will definitely be wearing this a lot. Worn with my Alex and Chloe deer horn and an old cross that was lying around one of our jewelry boxes in the garage.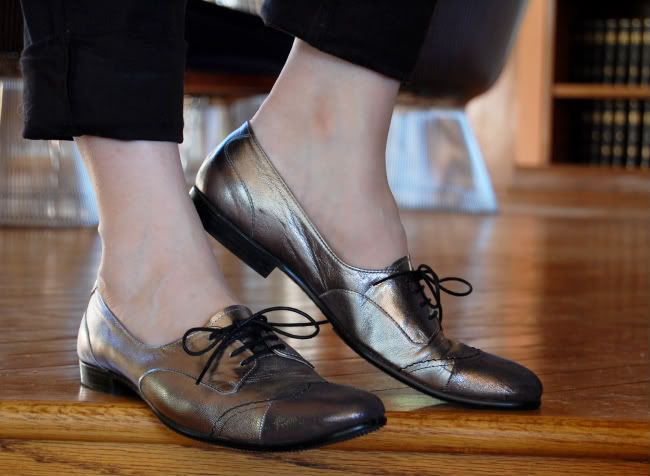 Close up shot of my Yohji Yamamoto silver brogues. 
Heap on a scarf, uncuff the pants, and try some sculptural boots for something perhaps a little more agressive. To me, these boots make anything predatorial!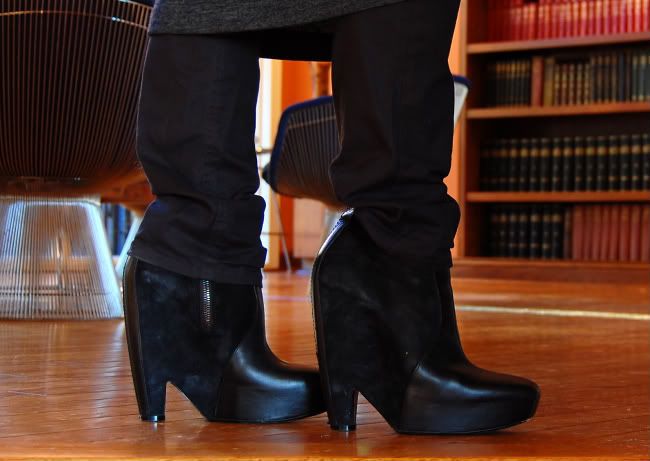 Everytime I post these Balenciaga Fall 2006 boots, I always get people asking me how I got them-it was a very,
very
 lucky find. I was at Neiman's Last Call outlet and they had just gotten a shipment of shoes in that day. These boots were a season old at that point, but they had been sent to the outlet because one of the boots was missing a harness. I don't even wear the one harness I do have. So I got them for a great deal-lucky, huh? People are absolutely rabid about finding these boots now.
On a sidenote, I am
totally obsessed
 with these Dries van Noten faux-croc pumps. I am stealing them from my mom, so they're a size and half too big for me. But if they go on sale I will get a pair for myself!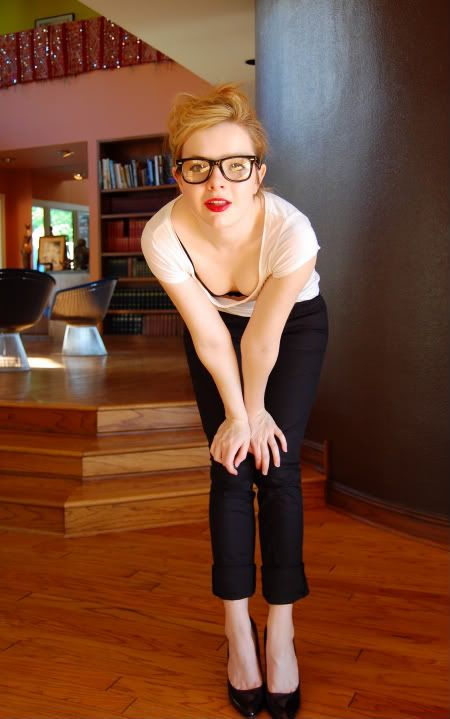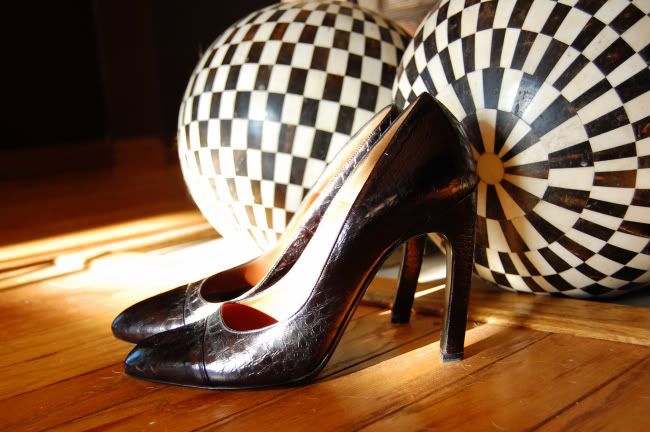 That heel is so beautiful and I love the capped toe. Sometimes it's nice to not show toe cleavage.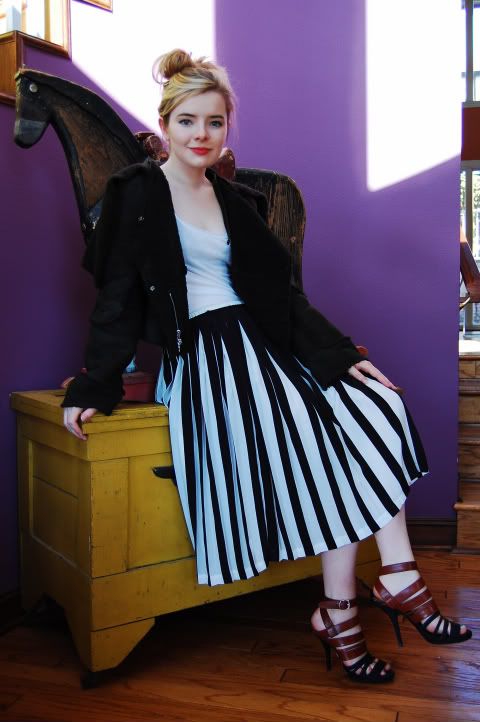 Randomly shot this gorgeous black and white pleated skirt. It'll be up on Atlantis vintage soon.
This skirt is really quite amazing-every individual pleat had to be sewn together. Worn with Dries van Noten black and brown strappy sandals, and a Richard Chai shearling jacket.
Why, oh why did it have to be that I got this faux fur Sasson jacket in
April
, right before summer started? If it was winter right now, I would wear this crazy jungle-green thing every day. It's crazy, right? Well, only 6 more months until I can wear it.
Gonna sign off now-I am so ridiculously behind on my email, it's horrible. I have email phobia!
XOX Jane