I've been running around Austin like crazy today!
Been shopping a lot too…whoops..
My mom and my sister are at home. It's just me and my dad here in Austin. He's so patient with me. He doesn't even mind when I ask him annoying girl questions-"Did I get my legs too orange??" "Should I roll my pants up or leave them uncuffed??" "Can you see my underwear through this??" 
Thanks dad, you're rad….
 It's so crazy here! Traffic and everything…still not precisely sure what I'm going to do tonight! So many shows but its kinda hard when you're not over 21 (or 18!! bah!) 
Anyways I've got such great things to blog about! But I'm running short on time so I'll hold off on that stuff. For now, here is what I wore today. I'm standing outside of 
Feathers vintage boutique
, one of my favorite stops here in Austin! I'll be back there tomorrow too to meet the owners and check out new stuff. Fun!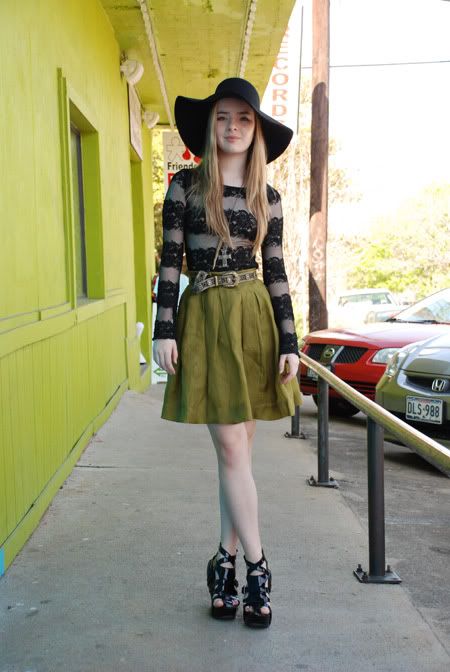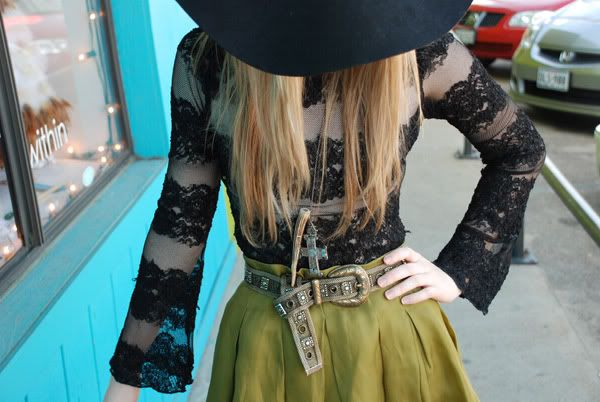 Oops I snagged my shirt. Oh, drats. Wearing a bell sleeve lace shirt from Forever 21, green silk organza skirt from Anthropologie, a belt from my mom's old store in the eighties, Alex and Chloe deerhorn necklace with an old cross, American Apparel hat, and Givenchy wedges.
Sorry for posting outfits with this hat so much.
I really love this hat though. Confession: today I picked up the brown and the grey versions of this hat too. Whoops. Looks like you'll be seeing more of them, if youre a regular Sea of Shoes reader…
To make this post more worth your while, here are some really really cute dogs.
I met them today when I met up with Esti Choi in her new store,
Buy Definition
. Expect a post about this amazing treasure trove in the next few days!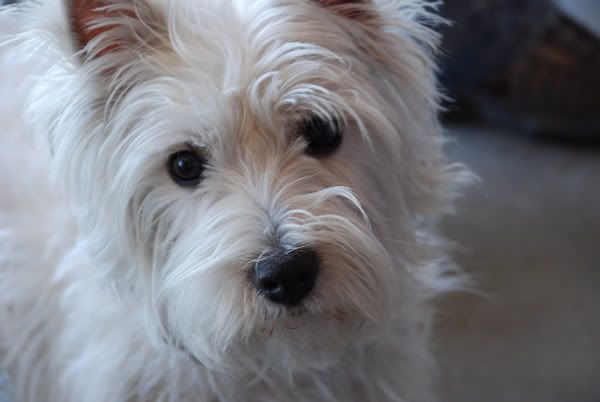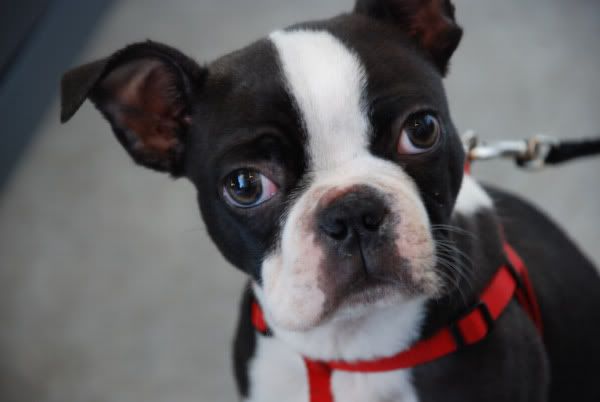 Awwwwwwwwwww…..
Must get going!
xx jane