Yesterday when I left for school my mom was getting all excited because one of our favorite thrift stores was having a leather sale. She was like, "I'm going to get us sooooo many leather pants, Jane!!!" 
I wish I didn't have school so I could have gone too!
But when I got home from school my mom had bags and bags of leather pants.
LOL.
Some of them turned out to be definite 'no's but this pair was a definite keeper.
(Also keepesr: cute oversized leather shorts and my mom got this amazing pair of leather culottes that look SO good with her Ann D's)
Leather pants worn with patent Alaia studded gladiators, a borrowed wool coat, AA tank and Alex and Chloe deerhorn neckace+my own cross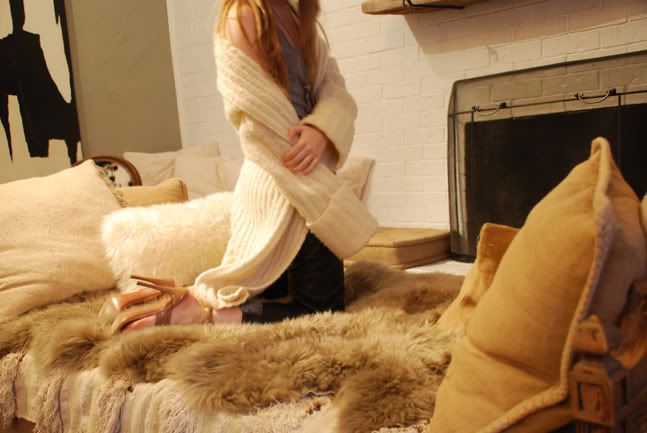 pics of other finds to come soon!
Gotta go to school now but maybe some of the leather pants my mom got will make it to the up-and-coming vintage store :)
xx jane